This article first appeared in The Edge Malaysia Weekly, on September 7, 2020 - September 13, 2020.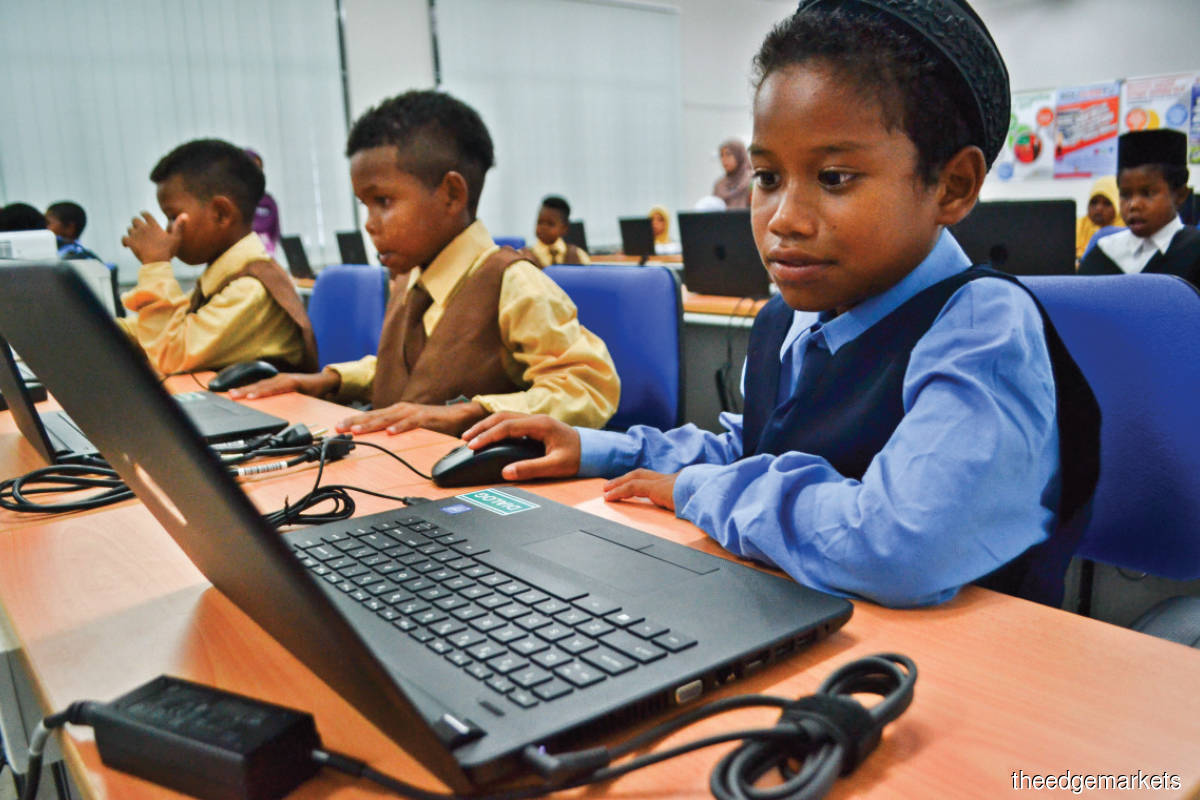 HELP in the form of essential supplies makes an important difference to the poor, despite the best efforts of public and private institutions to address the root causes of poverty.
This is the idea that drives the MyKasih Foundation, which was established in 2009 by Dialog Group Bhd co-founder and executive chairman Tan Sri Dr Ngau Boon Keat and his wife Puan Sri Jean Ngau. The focus of the charity is on helping disadvantaged groups through food aid and education.
The foundation runs two cashless welfare programmes, namely the MyKasih 'Love My Neighbourhood' food aid programme, and the MyKasih 'Love My School' student bursary programme. The beneficiaries are Malaysian households earning a combined monthly household income of RM1,500 and below.
The distinguishing feature of these programmes is that they run on a cashless payment system, using the chip technology of the national identification card, or MyKad, to disburse aid to target beneficiaries.
Under the food aid programme, registered recipients use their MyKad to draw upon a minimum monthly allowance of RM80, which is contributed by donors, to purchase essential food items from 10 different product categories — such as rice, cooking oil, canned foods, biscuits, bread, noodles, seasonings, eggs, beverages and flour — at partner retail outlets.
The foundation partners retail outlets nationwide, including Giant, Econsave, The Store Pacific Milimewa, 99 Speedmart, Tesco and AEON, as well as smaller supermarkets and mini marts, to enable its welfare recipients to purchase approved essential items using their MyKad.
"This method of cashless welfare disbursement direct to low-income households was particularly useful during the Movement Control Order (MCO) when NGOs and volunteers were hard-pressed to procure, pack and deliver food aid to poor families. With so many restrictions in place, many corporations and NGOs opted to use our system to deliver aid to communities they were supporting. The system was made available for their use at no cost," the foundation tells The Edge.
Essential aid has become a critical lifeline for many households that were suddenly left without any income following the Covid-19 outbreak, which led to the imposition of the MCO.
Responding to their hardship, charities like ECM Libra Foundation have expanded beyond their traditional areas of work in education or community development to ease the burden of needy families.
ECM Libra Foundation chairman Datuk Seri Kalimullah Hassan was prompted to fund food aid programmes in Kuala Lumpur when he found that thousands of urban poor who had lost their jobs were skipping meals, stealing, or pawning their possessions to feed their families.
In July, following the launching of the food aid programme, he envisaged that the funds that were raised could be used for essential supplies for 6 to 12 months, after which the vulnerable groups could be expected to get back on their feet again.
For MyKasih's student bursary programme, beneficiaries are able to use their MyKad-linked student smartcard to buy food and drinks at school canteens, as well as books and stationery at school bookstores in a cashless manner.
"Since the foundation's establishment, we have channelled RM280 million worth of aid to more than 300,000 families and students nationwide. Our donors are corporations and individuals who trust that 100% of their contributions go towards essential items to help poor families meet their immediate needs," MyKasih says.
The foundation believes its cashless welfare distribution system has the potential to help improve Malaysia's social aid distribution. It has been successfully adopted by government ministries and state zakat agencies, as well as corporations for their corporate responsibility initiatives, to provide directed and targeted aid via the MyKad and MyKasih smartcard.
Facilitating partnerships is important in this effort and MyKasih plays a crucial role in mobilising donor finance from public and corporate bodies towards communities who are most in need.
"We team up with corporates, NGOs, social-purpose organisations and the public sector to provide health screening, entrepreneurship training and educational assistance to low income families and school-going children. Through our cashless aid delivery and financial literacy and entrepreneurial income-generation programmes, we have been able to assist low-income families in Malaysia to break the cycle of poverty," it says.
Still, the foundation acknowledges that more needs to be done in efforts to reach out to the B40 segment, especially the Orang Asli.
"Vast sections of the country's poor remain under-served. As the responsibility in supporting the poor must be shared between the private sector and the government, we encourage more effort from the private sector to serve the poor through smart partnerships," says MyKasih.