This article first appeared in The Edge Malaysia Weekly, on September 14, 2020 - September 20, 2020.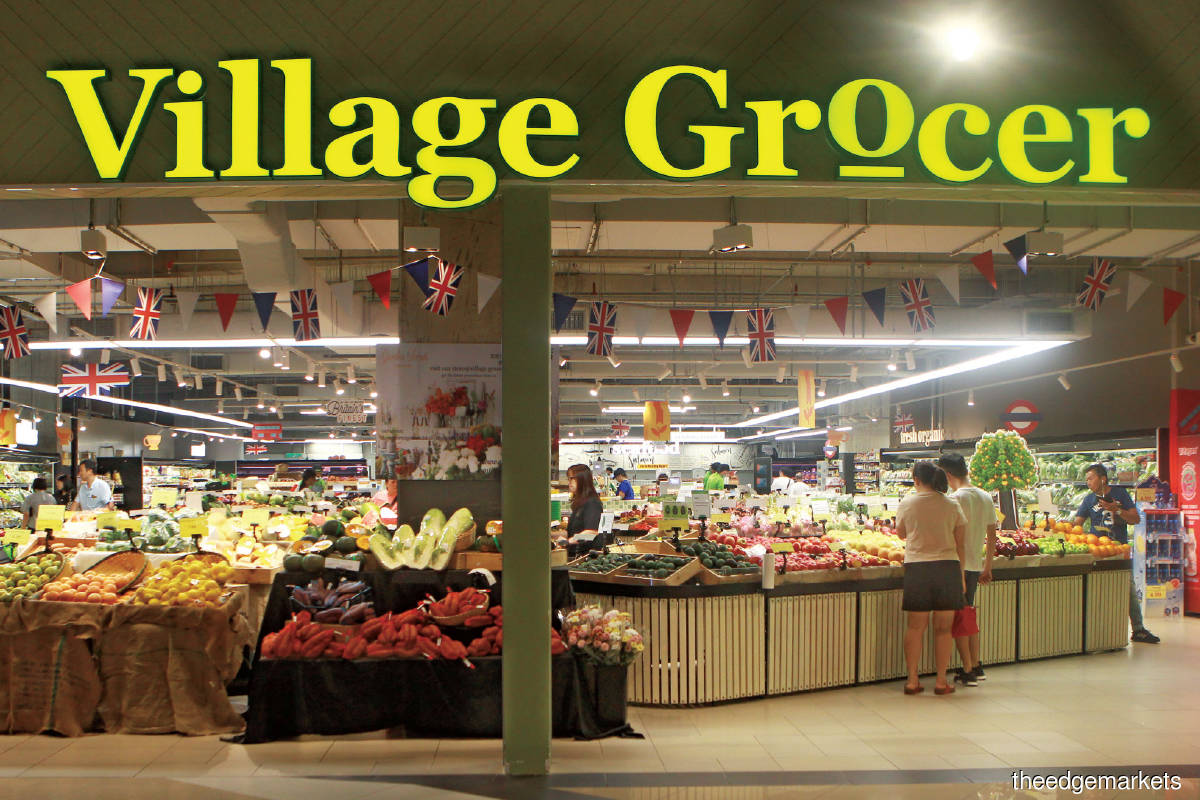 AS popular retailers Village Grocer, Jaya Grocer and TF Value-Mart ring up strong sales and profits, now appears to be as good a time as any for their private equity (PE) fund investors to exit.
Village Grocer is backed by Navis Capital Partners, TF Value-Mart by KV Asia Capital Pte Ltd, and Jaya Grocer by AIGF Fund Co.
Industry players say that based on a typical investment horizon of four to five years for retail grocers, the time would be ripe for all three PE funds to make their exit, given that the investments took place between 2014 and 2016, and earnings are strong.
But are the PE funds ready, and will it be easy? What are the options available?
KV Asia Capital, which owns a 75% stake in profitable hypermarket chain TF Value-Mart, is ready to do so. However, the retailer, whose outlets are located mostly in secondary towns in eight states, including Perak, Pahang and Johor, will not be taking the IPO route. The Edge had reported in April that the retailer was planning to sell the entire business for RM1 billion.
It is now learnt that negotiations are ongoing with two potential investors on a disposal of the business to another PE fund, or for a management buyout.
A source tells The Edge that the retailer has been performing above expectations since the beginning of March. The financial year ended
Dec 31, 2019, was also a good one for the company as it reportedly rang up a net profit of RM50 million on the back of RM1.54 billion in sales.
TF Value-Mart is even adding new stores — it has launched two since April and is aiming to open its 36th at the end of the month.
Meanwhile, Navis owns 74.91% in The Food Purveyor Sdn Bhd, which, apart from the Village Grocer, also operates Ben's Independent Grocer (BIG) and Pasaraya OTK.
Trendcell Sdn Bhd, the operator of Jaya Grocer, is 45%-owned by AIGF (or Asean Industrial Growth Fund).
It is learnt that, like TF Value-Mart, The Food Purveyor and Trendcell have had a good run since March, when whispers of a possible curfew to prevent the spread of the Covid-19 virus started to spread.
Etiqa Insurance and Takaful Bhd chief strategy officer Chris Eng believes the PE funds have time to exit within the next two years.
"I think the outlook for retail grocer IPOs and, therefore, the exit plans for their PE investors, remain generally positive for now. However, a lot will depend on the slew of potential IPOs coming up that are somewhat consumer linked. These include Mr DIY and UMobile in Malaysia," Eng tells The Edge.
"If these IPOs succeed, then investors will still be keen on the retail grocers. Nonetheless, the outlook for the US stock market becomes relatively murky after the presidential elections in November, so that, too, is a big question mark. For now, I would say the fundamentals are intact for retail grocers over the next two to three years but market sentiment could be volatile," he adds.
Even without an IPO exit, he considers the outlook to be positive as "many sovereign wealth funds are looking to expand into private equity so they could be potential buyers".
However, an industry observer, who declined to be named, believes that now is an optimum time to exit. But he does not see a public share sale as an easy option for the retail grocers.
Another source says The Food Purveyor may wait a little longer. It currently operates 30 stores — 20 Village Grocers, seven BIG outlets and three OTK hypermarket outlets. According to a source, in the financial year ending Oct 31, 2020, the retailer's revenue is projected to come in at between RM1.3 billion and RM1.4 billion. It is also expected to enjoy a 50% year-on-year jump in net profit.
Navis is understood to have invested US$68 million in Village Grocer and US$14 million in BIG.
As for Jaya Grocer, CIMB Private Equity Sdn Bhd and Mitsubishi Corp each own 45% of AIGF, with the remaining stake held by Development Bank of Japan. AIGF reportedly invested RM300 million for its 45% stake in Trendcell.
"I believe that Trendcell's investors may be looking at an exit real soon," the source says of the retailer, which operated 30 stores as at March.