This article first appeared in The Edge Malaysia Weekly, on September 9, 2019 - September 15, 2019.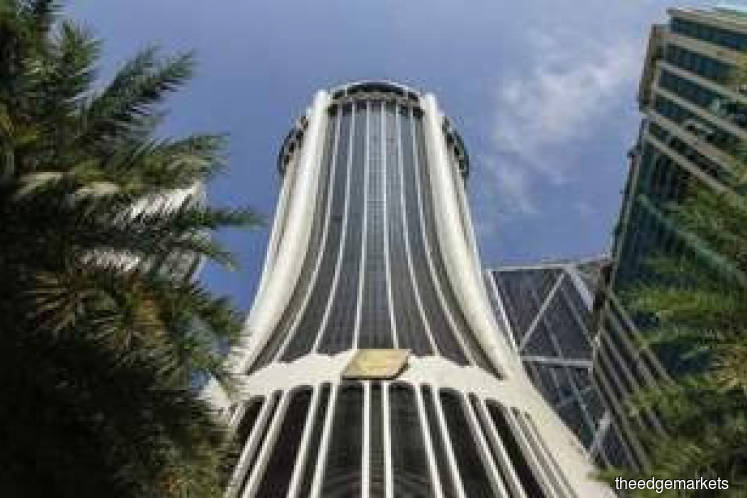 FOR minority shareholders of TH Plantations Bhd (THP), its aggressive debt-fuelled expansion in 2011 and 2012 — underpinned by a massive related-party transaction (RPT) — was a watershed moment for their investment.
Prior to 2011, the total return to shareholders from THP's listing on April 27, 2006, to Dec 31, 2010, was 160.41%, according to Bloomberg data.
In comparison, total return to shareholders from the start of the financial year ended Dec 31, 2013 (FY2013), to Aug 30, 2019, came to -72.59%. For perspective, the Kuala Lumpur Plantation Index yielded a -17.14% total return over the same period.
Last Friday, THP closed at 37 sen, down 46% over the past 12 months and less than half of its audited net asset per share of 90 sen. Its market capitalisation was RM327.03 million.
It is a far cry from the adjusted RM1.46 per share recorded on Dec 31, 2012, when THP was worth RM1.45 billion on the market. The stock went on to peak at RM1.92 per share or RM1.91 billion in market capitalisation in May 2014 before beginning a long descent.
A closer look also reveals that not all THP's shareholders are equally affected by its financial troubles. While also suffering the same negative total return, majority shareholder Lembaga Tabung Haji (TH) is at least seeing a healthy profit margin rate as the sole investor in the company's sukuk.
The RPT involved TH injecting TH Ladang (Sabah & Sarawak) Sdn Bhd for RM518 million in new shares. The RPT also included an additional RM17.64 million for a 70% stake in TH Bakti Sdn Bhd, which is involved in cultivating oil palm and selling fresh fruit bunches (FFB). TH Bakti was sold for RM16.28 million in December 2015.
Apart from the RPTs, THP also spent RM89.68 million on other acquisitions in 2011 and RM254.58 million in 2012. The price tags did not include capital expenditure for planting and estate development.
The addition of 45,738ha of estate land under TH Ladang essentially doubled THP's land bank overnight to 91,078ha. About 65.65% of TH Ladang's land area is in Sarawak, with the rest in Sabah.
To be fair, the RPT acquisitions fast-tracked THP's growth alongside other land purchases in 2011 and 2012. However, the RPT hit minority shareholders hard in terms of dilution.
TH received 209.23 million shares worth RM2.56 each for the RPT, bumping up its stake from 59.7% to 71.8%. In comparison, the Employees Provident Fund saw its 8.55% stake watered down to 6.09%.
Meanwhile, in 2012, THP established a sukuk murabahah programme of up to RM1 billion with its major shareholder TH as the sole investor. The ceiling was later raised to RM1.2 billion.
In 2016, THP began a debt rationalisation exercise in view of weakening crude palm oil prices, which put pressure on its earnings.
By then, THP was much deeper in debt — long-term borrowings stood at RM1.18 billion in FY2016 versus RM150 million in FY2011. Total borrowings in that timespan surged by about RM1 billion, from RM316.03 million (FY2011) to RM1.38 billion (FY2016).
Much of that debt is owed to TH via the sukuk murabahah programme. As at Dec 31, last year, the audited carrying amount of the sukuk stood at RM895 million.
According to THP's 2018 annual report, TH will receive RM1.41 billion in total contractual cash flow via the sukuk, though payments are spread out over a number of years. The contractual profit margin rate for TH is between 5.61% and 6.67%.
When asked whether THP is looking to refinance the sukuk given the relatively steep profit rate, THP said it is "considering various options to reduce finance costs".
In the six-month period up to June 30, this year (1HFY2019), THP recorded a net loss of RM31.65 million compared to a RM8.12 million profit in the previous corresponding period. Revenue slipped 14.78% year on year to RM221.4 million.
Minority shareholders would have noted that in 1HFY2019, THP's finance costs came to RM40.6 million and the company is likely to pay roughly the same amount in the remaining six months of FY2019.
About four-fifths of THP's finance costs are for servicing the sukuk. TH declined to comment on a number of emailed questions from The Edge, including whether it would consider deferring payments due under the sukuk programme to accelerate THP's financial turnaround.