This article first appeared in The Edge Malaysia Weekly, on July 8, 2019 - July 14, 2019.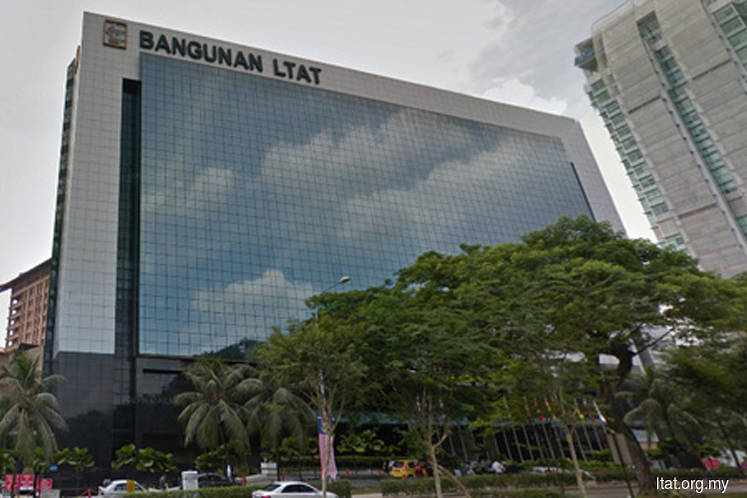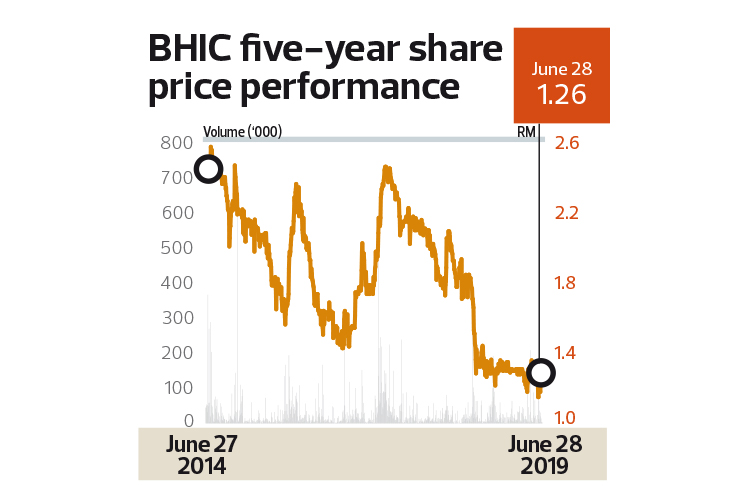 LAST Thursday, shares of Boustead Heavy Industries Corp Bhd (BHIC) closed at RM1.26.
The stock has remained below the RM1.40 threshold — lows unseen for at least five years — for about 11 months.
Its last peak in the past 18 months was on Jan 19 last year when the stock hit RM2.11. By July 6, it had shed 36.5% of its market value to RM1.34 and has not recovered to date.
Interestingly, even though BHIC has announced a number of new contracts since late 2018, its share price has not budged, sparking suspicion among some shareholders that it is being deliberately suppressed by an unknown party.
"BHIC's share price is a function of market sentiments, hence we cannot comment on the matter," BHIC says when asked what it is doing to address these concerns. "We continue to focus on maximising shareholder value ... we trust that discerning shareholders will appreciate the long-term value proposition."
For the Armed Forces Fund Board (LTAT) and its 59.45%-owned listed vehicle, Boustead Holdings Bhd, BHIC's lacklustre share price performance puts them at a crossroads.
LTAT is the ultimate controlling shareholder of BHIC with a direct stake of 8.16% while Boustead Holdings controls another 65%.
LTAT is looking to rebalance its investment portfolio, which is significantly concentrated in chunky equity investments on Bursa Malaysia.
About 60% of LTAT's RM10 billion fund is in listed equities — primarily in the Boustead group of companies, which includes BHIC.
LTAT CEO Nik Amlizan Mohamed, who was appointed last September, told The Edge at the time that rebalancing LTAT's portfolio is the long-term agenda, although she stressed that LTAT is "patient capital" and will not rush the process.
In a statement to The Edge, LTAT says it periodically reviews its investments, including those in BHIC, in keeping with its aim to generate sustainable returns for its members.
"Nevertheless, at this juncture in time, there are no concrete plans to divest LTAT's stake in BHIC," the fund adds.
LTAT did not address queries on whether it would be open to paring down its stake, either partially or wholly, or whether it has been approached by interested investors in a possible sale.
In any event, BHIC may require special consideration among the various businesses in the Boustead group as far as portfolio rebalancing goes.
In the short term, LTAT's direct and indirect shareholding in BHIC, amounting to 73.16%, means liquidity could also be shackling its value.
As the shipbuilder's recent financial performance has also hurt returns for LTAT, it makes sense for the fund to gradually reduce its stake and redeploy its capital.
However, the current low valuation means any divestment will likely mean its books will take a hit. LTAT did not respond to queries on its holding cost for the BHIC shares.
Another factor could be what moves Boustead Holdings, which welcomed new managing director Datuk Seri Amrin Awaluddin on May 6, makes down the road.
Setting a new direction for Boustead Holdings will undoubtedly include deciding what to do with its sprawling interests, including its 65% stake in BHIC. It is worth noting that Amrin also joined Minister of Defence Mohamad Sabu's visit to BHIC's shipyard in Lumut last month.
Counter-balancing these considerations, however, is the fact that BHIC is unique as it is effectively a monopoly military shipbuilder for the government.
While other major businesses in the Boustead group such as plantations, banking, property and pharmaceuticals have industry peers that LTAT can invest in to spread the risk, BHIC cannot be replaced like-for-like in LTAT's portfolio.
Also, the pipeline of contracts coming from the Royal Malaysian Navy over the next decade plus possible military spending boosts from the upcoming Defence White Paper paints a picture of BHIC soon being on the cusp of a boom wave.
LTAT and Boustead Holdings will thus have to decide on its priorities as far as BHIC is concerned.