This article first appeared in The Edge Malaysia Weekly, on May 11, 2020 - May 17, 2020.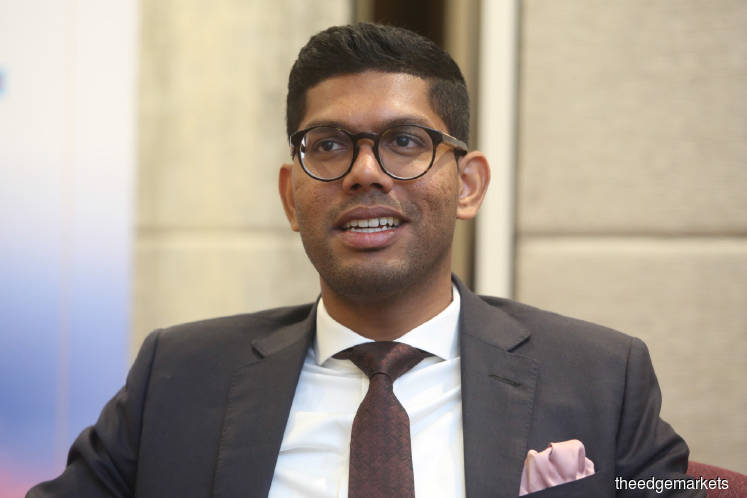 I have never liked my age to be a consideration [for anything]," says Jalil Rasheed, president and group CEO of Permodalan Nasional Bhd (PNB).
"I shut down any invites, for example, when people ask me to talk about being a young CEO ... I don't like that label, to be honest, because I think [they should look] at what I've done rather than my age," he says in an interview with The Edge.
At 38, Jalil is the youngest PNB chief ever. He took over from Datuk Abdul Rahman Ahmad, who vacated the president and group CEO seat when his contract expired.
Rahman's predecessor, Tan Sri Hamad Kama Piah Che Othman,  served as presi­dent/group CEO for 18 of the 37 years he was with the group. Hamad officially retired on Sept 30, 2017.
Jalil says: "I have to admit, I wasn't the typical appointment because I was not part of corporate Malaysia before. I spent most of my career with two international firms and I had been based abroad running regional and international businesses.
"So, in a way, I'm very thankful to the stakeholders of PNB because they made a very courageous decision and a very bold decision to appoint someone younger and a bit out of the system."
Jalil began his career as a graduate trainee at Aberdeen Standard Investments, eventually becoming the CEO of Aberdeen Islamic Asset Management, before joining Invesco in 2013 as CEO (South Asia). Invesco is a global investment firm with US$1.1 trillion (RM4.8 trillion) under management, across a multiple of asset classes in more than 25 countries.
Jalil started his first day at PNB with a town hall meeting. "I told them I don't know everything, and they have been in the firm longer, so work with me. What I will do is reassess the direction: what the business is doing, what we are doing right, what we need to improve on and what we shouldn't be doing at all ... And that is where I will decide and I will need their buy-in to work on that."
From the get-go, much of his time was spent engaging with his colleagues — from non-executives right up to senior leadership.
Asserting the importance of articulating the role of each person in the firm, Jalil cites the example of technology projects that PNB is undertaking. He points out that it is not just about the chief technology officer, but also about a lot of the people on the ground who are working on the projects.
"Everyone needs to understand why they are doing this and how they can contribute. So, I spent a lot of time on that engagement journey, as you could call it, working with different levels and everything," he says.
Another initiative he introduced at PNB was increased transparency.
"On my first day at work, I said I wanted the power distance between the office of the CEO and my colleagues to be reduced. There shouldn't be this big pillar of secrecy and fear between me and the staff," he says.
PNB is a lot more transparent today, Jalil notes, adding that, from an internal communications perspective, the team is very communicative about what the organisation is doing.
"I told the team that [when] we communicate internally, we need to tell people what we do, why we are doing it and how it's affecting them. Telling people what we are doing is not going to cut it because some people may not really feel the bite. When you tell people how it's going to affect [them], that's when you get the buy-in," he points out.
Digital adoption at PNB is an example.
"We have people who are not in the technology generation age group but who have embraced [technology] extremely well. Yes, you are somewhat being forced to because everyone is working from home; but everyone has found that we can work quite efficiently doing this. It's always the initial first hurdle. Once you get past it, you find it's quite easy to do things," he says.
Indeed, PNB — which is more than four decades old — is undergoing a transformation to be more agile in a fast-changing and challenging landscape. Even so, on top of a fluid and tough operating environment clouded by a pandemic, there continues to be talk of potential leadership changes at GLCs/GLICs, following the change in government.
Does Jalil foresee that happening at PNB? "That ... is above my pay grade," he answers frankly, laughing.