This article first appeared in The Edge Malaysia Weekly, on October 5, 2020 - October 11, 2020.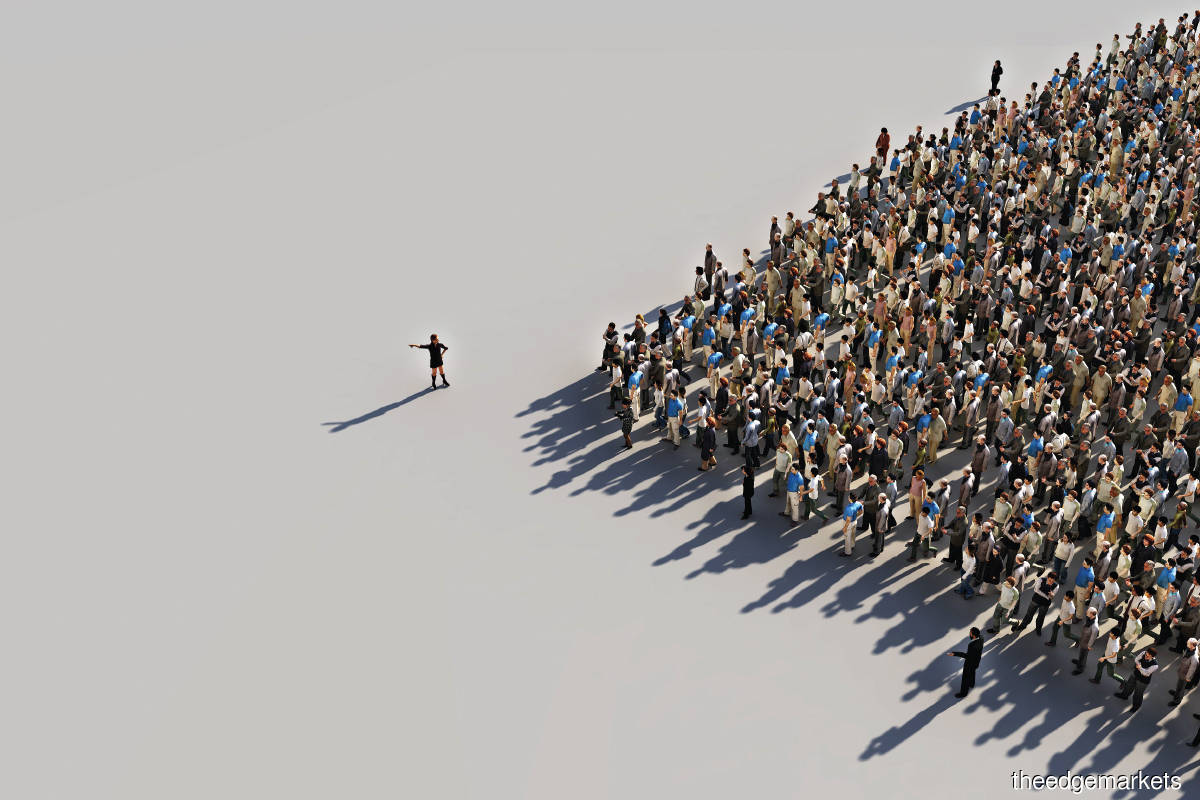 IT was a different Malaysia, both in terms of politics and the economy, when Datuk Seri Mustapa Mohamed oversaw the preparation of the 9th Malaysia Plan (2006-2010) as the minister in charge of economic affairs and head of the country's Economic Planning Unit (EPU).
Now, back in the same position a decade and a half on, the challenge of preparing the 12th Malaysia Plan (2021-2025) is even greater — not only have many regional peers pulled ahead in the global rat race, but governments around the world are fighting a pandemic that has left its mark on lives and livelihoods.
The need to correct long-standing structural vulnerabilities was amplified when Covid-19 forced Malaysia into a lockdown for 47 days (from March 18 to May 3), and assumptions made in the 12MP — prepared before the pandemic hit — went awry.
"When I came in in March this year [under the present government], the 12MP was almost done. But given the domestic and global economic challenges, I thought we should revisit a number of our assumptions and strategies," Mustapa tells The Edge.
"Many assumptions had to be revisited, such as our macroeconomic framework and the fiscal position. The digital landscape has changed tremendously during Covid-19 [and we need to take into account] its impact on the Malaysian economy — in particular on small and medium enterprises, tourism and the digital economy, among others."
Indeed, who would have foreseen closed borders, the sudden increase in demand for technology to enable work and study from home, and the social distancing that continues to be necessary even after the movement restrictions have been relaxed? These and more impact assumptions about the ridership for trains, traffic at tolled roads (which affects infrastructure development) and demand for jet fuel (a product of Petroliam Nasional Bhd's low-sulphur oil), petrol and cars (which impacts national income and consumption in the economy).
Remote learning, training and the flexibility to work from home could also mean that there would be "less need for physical infrastructure like big offices and buildings or big lecture halls in the universities", says Mustapa.
GST and 12MP allocation
Without divulging the specifics, Mustapa says the 12MP is being finalised as early as this month for tabling "early next year" (likely January). "The Plan will outline key strategies and initiatives that will serve as guiding principles in navigating Malaysia for the next five years. The 12MP will establish a clear strategic direction in ensuring inclusive and meaningful socioeconomic development for Malaysia to be a more prosperous nation by 2030, in line with the Shared Prosperity Vision."
With every member of parliament, ministry, state and Malaysian looking to the government to increase spending to bolster the economy, Mustapa remarks that it will be a "big challenge" to meet the "high" expectations of a sizeable development allocation for the 12MP.
Nonetheless, the allocation should exceed the RM250 billion for the 11MP, with Mustapa acknowledging that "more [allocation] will be needed, taking into account inflation and [the government's] commitment to implement the Shared Prosperity Vision 2030".
The RM250 billion is the "current" figure — higher than the RM220 billion announced in 2018 when the 11MP went through a mid-term review, but just below the original development allocation of RM260 billion when the Plan was first announced in 2015. Bank Negara Malaysia expects headline inflation to range from 1% to 3% next year, up from between -1.5% and 0.5% this year.
Even without the challenges posed by Covid-19, Malaysia — which has relied on debt to help fund most of its development expenditure — needs to grow its revenue sources to improve its fiscal flexibility to tackle surprises such as the pandemic.
"Many people have told us that the abolition of the GST (Goods and Services Tax) was a mistake. The fact is that, as people's expectations continue to rise, there is a need to provide better infrastructure — both hard and soft infrastructure. We need to improve the social safety net for the most vulnerable in our society. But if you have a relatively narrow revenue base, it is impossible to have the money required to meet all these demands. We need to broaden the revenue base and reduce our dependence on the oil and gas sector," Mustapa elaborates.
"At this point in time, there is no decision by the government on whether or not we should re-implement the GST. If we intend to re-implement it, we have to get the buy-in from Malaysian consumers and businesses.
"We have learnt quite a bit during the three years when we implemented the GST, especially on refunds and businesses which took advantage of the situation to raise prices. All this talk about GST is because we have to broaden our revenue base; we have to provide better infrastructure for our people. But money doesn't grow on trees," he says.
"Actually, it is not just GST we have to consider; it is also about identifying new sources of revenue and enhancing the collection machinery, as well as plugging the leakages."
If the government intends to reintroduce the GST, it needs to ensure that the refund mechanism to businesses is efficient to prevent a repeat of the long delays in GST refunds, which had caused smaller businesses to face cash-flow issues. More importantly, the government needs to have a good database on the people who need assistance, such as cash handouts, so that those who truly need them will not be unduly burdened by the consumption tax.
"Our problem is a lack of coordination [but data sharing] is being done. Hopefully, by early next year, we will have better data, better coordination and a centralised database. In this modern era of big data and artificial intelligence, we should be able to do a better job. We cannot afford to leave anyone behind nor can we give assistance to those who do not deserve any help. With better data, we can implement targeted assistance that reaches the truly poor and needy," says Mustapa.
Recovery plan in December
After the tabling of Budget 2021 on Nov 6, Malaysia will announce in December a "medium- to long-term economic plan" — the result of engagements with various sectors after getting a better idea of the changing global and domestic landscape. "We were supposed to introduce the medium- to long-term plan in October. However, we have decided that it is best for Budget 2021 to be announced first," says Mustapa.
"The 12MP will be aligned with Prihatin (Prihatin Rakyat Economic Stimulus Package), Penjana (National Economic Recovery Plan), KitaPrihatin, Budget 2021 and the medium- and long-term economic recovery plan. Our economic recovery strategy will address the need to deal with a number of structural issues and challenges. The world will be different post-Covid-19. We need to enhance Malaysia's economic resilience and place ourselves on a more competitive footing."
One example of a necessary action plan in the new normal is the efforts to significantly boost domestic tourism to increase economic activity as well as protect the people, attractions and infrastructure necessary to serve foreign travellers for when the borders reopen. "The tourism and related sub-sectors contribute about 16% to our GDP, and constitute about 24% of Malaysian jobs," Mustapa points out.
The country's digital agenda and research and development (R&D) efforts will also be ramped up, even as red tape is cut to make it easier to invest and do business here. "There is an urgent need to enhance automation and resolutely deal with the foreign labour issue. Rules and regulations which are outdated and have been proved to have hindered progress will be reviewed and scrapped. The public service has to deal with a totally different situation post-Covid-19," says Mustapa, who also spoke on the need to improve the quality of training and education to meet the human capital needs of an advanced nation.
Can change happen?
To be sure, what needs to be done has been known for years. Enhancing R&D efforts, increasing the quality of the labour supply and accelerating the development of growth sectors have been discussed since at least the 8MP (2001-2005).
Moving up the economic value chain and raising the capacity for knowledge and innovation were the first and second of five thrusts or "national missions" in the 9MP. Transformation to a high-income nation through specialisation, unleashing productivity-led growth and innovation, leveraging our diversity internationally, as well as nurturing, attracting and retaining top talent were among the "10 big ideas" in the 10MP.
Like Malaysia, South Korea knew it could not compete with China on cost alone, so it decided to move up the value chain. In 1980, the country had a GDP per capita of US$1,715 — just below Malaysia's US$1,775. By 2000, South Korea had increased that figure to US$12,257, or triple Malaysia's US$4,044.
According to World Bank data, South Korea's GDP per capita was US$31,762 in 2019 — still close to triple Malaysia's US$11,415 — but its journey has not been plain sailing. Its products were viewed as secondary to Japanese-made ones for years, before Samsung became one of the world's top three phone makers.
Apart from years of investment in branding, the key reason for South Korea's strong competitive advantage is its consistently high investment in R&D. In 2018, the country spent US$73.3 billion, or 4.81% of its GDP, on R&D — of which 76.7% was from the private sector, 21.4% from the government and only 2% from foreign investors, according to newswires, citing data from its Ministry of Science and ICT.
South Korea has spent more than 4% of its GDP on R&D since 2012, according to data from the World Bank. In 2016, its R&D expenditure was 4.23% of GDP — compared with Malaysia's 1.44% and Singapore's 2.08%.
Change is never easy. Resistance is, of course, to be expected, especially where there are vested interests (and rent-seekers). Policymakers must ensure that the short-term pain necessary for the country to move up the value chain yields the desired long-term growth. Malaysia is fortunate to have natural resources but that alone will not be enough to provide a wide enough safety net for all who need help for the long haul.
To move up the value chain, Malaysia needs to choose well and strategically promote investments in areas where it can be world class and where it has natural resource or geographical competitive advantages — ideally both. There needs to be buy-in from the private sector and continued investments will need to be made to maintain and further any edge gained — as witnessed by what is happening in South Korea (which has its own set of issues).
Malaysia is fortunate to have natural resources and national oil company Petronas to fall back on but to become a high-income, developed and inclusive nation, it needs to step up its development trajectory and make more right than wrong moves.
Mustapa admits that reform is needed: "It cannot just be platitudes. We need courage and the political will to undertake these reforms — and God willing, this government will see it through. All of us, of course, will have to make sacrifices to ensure our long-term sustainability."