This article first appeared in The Edge Malaysia Weekly, on April 22, 2019 - April 28, 2019.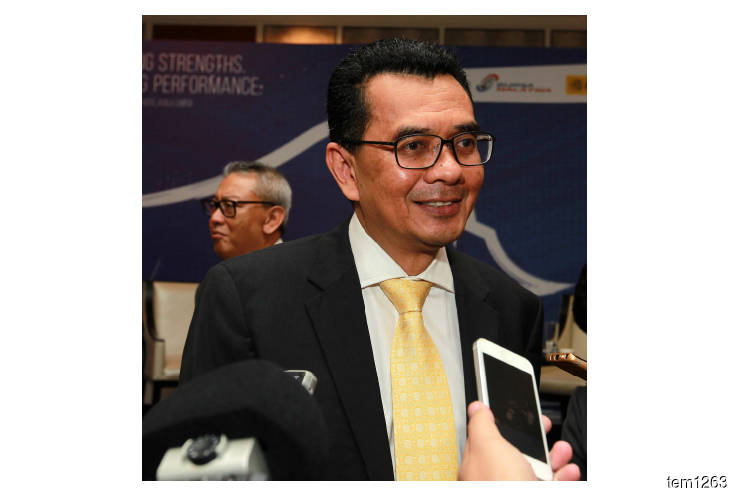 MENTION Lembaga Tabung Angkatan Tentera (LTAT) and many in the corporate landscape will immediately think of the Boustead group of companies.
An outsized proportion of its assets are concentrated in its listed entities — for example, LTAT's nearly 60% stake in Boustead Holdings Bhd alone represents 29% of its exposure to listed equities.
This means that LTAT's quest to sustain returns to its contributors depends significantly on how the Boustead group of companies performs. And the situation is worrying. In 2018, Boustead Holdings posted its first loss in 17 years, while the rest of the group, bar Affin Bank Bhd, also struggled.
Does that mean LTAT members should brace for lower returns ahead? CEO Nik Amlizan Mohamed says the impact was already visible in 2017, when the fund's retained earnings turned negative due to its dividend commitments.
"The starting point to the retained earnings in 2018 is already negative, so we have to cover that as well. I think the impact will be there for the returns. But we hope that once the house is in order [things will improve] and we are working very hard to make sure that we maximise returns as much as possible."
The spotlight will be on incoming Boustead Holdings managing director Datuk Seri Amrin Awaluddin, who reports for duty on May 6. He is taking over from Tan Sri Lodin Wok Kamaruddin, who held the post for 35 years.
LTAT's expectations are high, according to Nik Amlizan, who is also on the Boustead Holdings board.
Among others, she hopes that the incoming MD will look at the high gearing issue at Boustead Holdings, but she declines to comment further, given that it is a public-listed entity.
"I do trust that the new MD has his hands full. He will hit the ground running, and our expectation is for him to increase the shareholders' value. I hope all of my investee companies can give me very good returns going forward, from both the dividends and capital appreciation perspective," she says.
Of course, any potential restructuring would impact LTAT as a major shareholding entity. For example, corporate exercises that require shareholders to inject capital may put a strain on LTAT's financial position.
That is particularly true for Affin Bank, in which LTAT has a 35.51% stake. The bank is among the smallest in Malaysia and market chatter about potential mergers comes and goes. So, what will LTAT do with its stake in the bank?
"Right now, there is nothing on my table, if that is what you are asking. But if you know anyone who wants to buy it at two times the book price ... all assets have their price, right? But I think right now it is undervalued," Nik Amlizan responds half-jokingly.
At the end of the day, delivering sustainable returns is her firm focus and clearly that precludes any sentimentality.
"Our investee companies must work hard to give us the returns, the dividends, so we can pay our soldiers. If our companies cannot, or in the future if they cannot give that proper return, maybe we need to do some rebalancing and look for other sources of returns elsewhere. That is what a pension fund is all about," she says.