This article first appeared in The Edge Malaysia Weekly, on November 20, 2017 - November 26, 2017.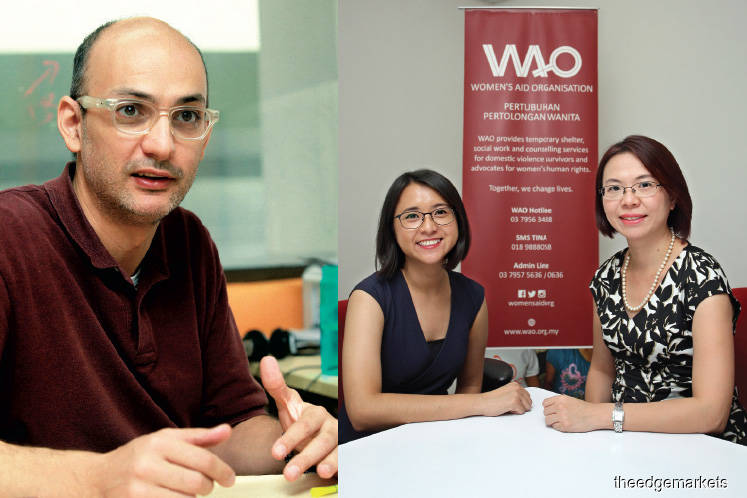 WHO would have thought that the incidence of childhood stunting is the highest in Putrajaya? This is the shocking preliminary finding of a survey jointly conducted by the Ministry of Health and Unicef Malaysia. The National Health and Morbidity Survey 2016 found that 28% of children aged 12 to 23 months in the nation's administrative capital suffer from stunting, a condition in which a child shows less height growth than his or her peers.
Perhaps the biggest concern is that in the World Health Organization's ranking system, a condition is considered a "health emergency" when it is prevalent in 30% of the population.
More surprisingly, this information is not entirely new. Nationwide, 20.7% of children under the age of five are stunted. This was reported in Malaysia's first voluntary national review of the United Nations Sustainable Development Goals, presented to the UN General Assembly in New York in June.
Worse still, it appears one of the chief causes may be that they cannot afford enough nutritious food. The review found the prevalence of moderate or severe food insecurity due to financial constraints to be 24.9%.
Malaysia is not alone in this. In the US, a developed country, one in six children were found to be food insecure in 2015 by the United States Department of Agriculture.
Child malnutrition and stunting have serious consequences for economic development.
"It is not just about a child being two inches shorter [than the average of his peers], cognitive development is impaired," says Dr Amjad Rabi, who led Unicef Malaysia's research team.
The impairment has a negative impact on long-term national economic productivity. A stunted child may be less receptive to information than his or her schoolmates. On the whole, this would result in lower productivity in the workforce, adds Amjad, who is the deputy representative and senior social policy specialist at Unicef Malaysia.
Losing favourable demographics fast
The severity of the situation is compounded by the fact that by 2020, Malaysia will be an ageing nation. So it has only a few years left before its "demographic window of opportunity" closes (see Chart 1). It needs to boost economic productivity before the rate at which its working-age population is growing falls below the growth rate for the overall population.
"It used to be the case that we had a lot of children who would eventually add [volume] to the labour force," Amjad says. "However, the new measure of development in Malaysia is productivity, not demography."
Unfortunately, enrolment in formal education still falls far below the levels in Organisation for Economic Cooperation and Development (OECD) countries, Amjad points out.
Only 69% of Malaysian youth attend secondary school and 22%
pursue tertiary education, according to the 2015 Household Income Survey.
In comparison, most OECD countries are at 100% for enrolment in secondary education while South Korea recorded a 99.7% enrolment rate for secondary education last year.
These are the levels Malaysia must use as a benchmark if it hopes to achieve its TN50 goal of being among the top 20 countries in the world, Amjad says, noting that "the goalposts have moved".
Not only is the pace of economic development at stake, but unequal access to education may also have consequences for equality.
"Malaysia has advanced technological and physical infrastructure, but unless the entire labour force has the skillsets to match, there is a risk of widening income inequality," says Amjad.
Pockets of poverty revealed
Worryingly, children face a higher rate of absolute poverty than adults. Although the percentage of children under the national poverty line income (PLI) declined to 2% in 2014, the rate is higher than among working-age persons or the elderly.
Closer scrutiny reveals a further cause for concern. Some 15% of children live in households with incomes that are less than twice the PLI, according to a study on child deprivation and disparities by researchers from Flinders University of South Australia.
The paper by Gerry Redmond, Rodrigo Praino and Noore Sidiquee, released in January, was funded by Unicef Malaysia and the Malaysian government.
Moreover, the rates increase when a measure of relative, not absolute, poverty is used. The UN defines relative poverty as a situation in which individuals and households are unable to attain a minimum standard of living.
By this gauge, Malaysia's poverty rate rises to 16.3% versus an absolute poverty rate of 0.6% for all households in 2014. What is worse is that the relative poverty rate for children was 21.2% in 2012.
Again, Malaysia is not the only country grappling with the issue of higher child poverty — more than 20% of children live in poverty in five out of 35 OECD countries.
Beyond childhood, however, there are several other stages in life at which people are more vulnerable to poverty. These include pregnancy, unemployment and old age (see Chart 2).
Women are particularly vulnerable as many leave the workforce after childbirth, says Amjad. And a larger concern is that many do not return to work due to workplace discrimination against pregnant employees.
According to a 2016 survey by Women's Aid Organisation, about 40% of pregnant women reported being discriminated against by employers.
"This includes making their positions redundant, denying them promotions, placing them on prolonged probation, demoting them, and terminating their jobs," says WAO communications officer Tan Heang-Lee.
Tan adds that this has discouraged women from returning to the workforce after childbirth, reflected in the single peak trend in women's employment that coincides with their stopping work to raise families.
As it stands, Malaysian women's participation in the labour force is among the lowest in Asean, at 54.3% in 2016 compared with 80.2% for men.
Also, women make up only 17.9% of board members in the top 100 companies listed on Bursa Malaysia as at June, Tan says. Moreover, 17 of the top 100 public-listed companies do not have any women on their boards, she notes.
May Lee, a member of WAO's executive committee, as well as a partner and executive director of Perspective Strategies, points at the role of companies in heightening gender sensitisation.
"If a company takes proactive steps to make sure the workplace is inclusive, that has a strong bearing on reducing discriminatory practices or experiences for employees," Lee says.
According to Unicef's Amjad, the challenges young mothers face in the workforce may be the missing link that explains the high rates of child malnutrition. "A mother who is going to work may not have enough time to cook nutritious food, so she relies on fast food."
Thus, the problem of child malnutrition may simply be due to unserved needs of mothers in the labour force. However, Amjad adds that further analysis must be conducted to understand the reasons behind the alarming indicators.
Breaking the ceiling on development
The solution, he says, is not to continue relying on broad-based handouts to the "poor".
This charity-driven approach, which hands out subsidies targeted at those below a certain income level, actually stigmatise the poor, he writes in a Unicef Malaysia research paper.
Instead, what is needed is to target aid at the demographic groups that have a higher risk of falling into poverty, he says.
"Unless every individual is enabled to achieve his or her full potential, you will have a ceiling on economic development," says Amjad, pointing out that Canada would have lost 8.3% of gross domestic product if it had not created an inclusive labour market.
The UN, on its part, has advocated a social protection floor, which would provide essential healthcare across all age groups. This would be particularly beneficial to vulnerable groups such as children, the elderly and the unemployed.
Another step that can be taken to curb child poverty is a child grant, Amjad says. The grant should be made available to every child irrespective of household income and is redistributive in nature.
Additionally, he recommends a tax on sweetened beverages to encourage people to choose healthier drinks. The tax collected could be injected into child grants and maternity benefits, which would not only double the gains made but is an easier measure for which to build public support.
Much of the future gains for the nation's children depend on decisive action on these issues today.