This article first appeared in Capital, The Edge Malaysia Weekly, on July 9, 2018 - July 15, 2018.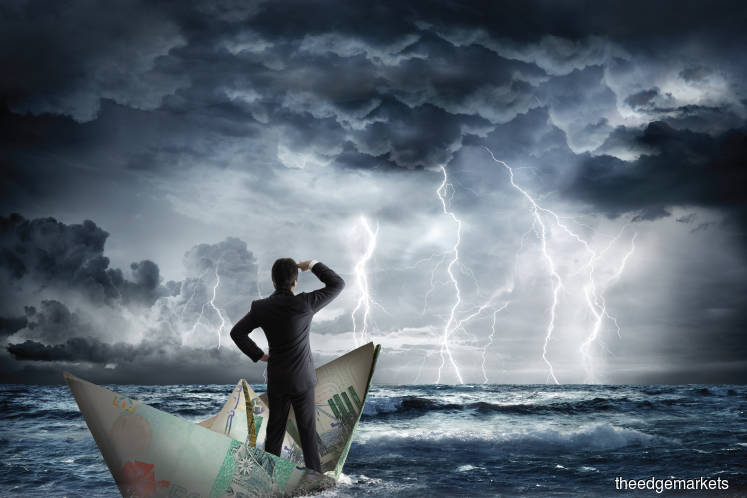 IN our previous issue, we did an analysis of the compensation paid to the boards of directors (BODs) in Malaysia relative to the financial performance of their companies.
This week, we zero in on CEO compensation for 2017.
We define the CEO loosely as the highest-paid person on the board of a company. It can be the executive or non-executive chairman, deputy executive chairman, managing director, executive director, or even a non-executive director.
Remuneration is based on what the highest-paid member of the board of directors (including non-executives) for the listed company gets. Where remuneration is disclosed as a band, the upper limit is taken.
As in the case of BODs , we have combined the profit after tax and minority interest (PATMI) and return on capital employed (ROCE) of a company and factored it against its CEO compensation to come up with the CEO Performance Score Index.
If a CEO gets a higher score on the performance index, relative to his peers, it means the company he works for is getting a bigger bang for the buck, so to speak.
To help define which CEOs deserve the pay they get, we have computed both the average and median scores. Those who score higher than median can be said to deserve their compensation.
The following are some notable findings:
The median remuneration of all CEOs is RM0.95 million a year while the average is RM2.28 million a year.
For the 40 non-GLCs with the highest CEO compensation packages, the median is RM10.42 million while the average is RM21.3 million.
For 42 GLCs, the median remuneration is RM1.8 million and the average is RM3.8 million.
This means the GLCs' CEO compensation is generally low compared with that of the biggest non-GLC companies.
 The bands of remuneration of Bursa -listed companies are:
>RM10 million
– 25 individuals
>RM5 million < RM10 million
– 41 individuals
>RM1 million < RM5 million
– 362 individuals
<RM1 milllion
– 445 individuals
The highest-paid CEOs were Tan Sri Lim Kok Thay of Genting Bhd (RM168 million) and Tan Sri Shahril Shamsuddin of Sapura Energy Bhd (RM71.9 million). They were remunerated way above everyone else (see 40 highest-paid CEOs [non-GLCs] table).
The next group of highly paid CEOs includes Dr Tan See Leng of IHH Healthcare Bhd (RM33.9million). (See Remuneration of CEOs of government-linked companies table.) It should be noted that IHH is also listed on the Singapore Exchange (SGX) and Tan is based in Singapore and paid in Singapore dollars, which means his remuneration in ringgit is perhaps exaggerated by the exchange rate.
The next highest paid was Datuk Tony Tiah of TA Enterprise Bhd (RM37.6 million).
Among GLCs, after Tan of IHH, the best paid were Datuk Abdul Farid Alias at Maybank (RM10.1 million) and Tengku Datuk Seri Zafrul Tengku Abdul Aziz at CIMB (RM9.8 million). They run the two biggest banks in the country.
The best-paid CEOS were those from the gaming sector, conglomerates and banking.
Determining what is the appropriate remuneration for the person leading an organisation is never easy and there will be many perspectives to consider.
Here are some:
1.    When benchmarking CEO pay, consider, first, who that company's main competitors and peers are and whether the pay is in line with the competition and peers. Competition may be from within the domestic market or from regional or global markets as well. This means pay needs to be competitive — not excessive — otherwise, we may see a brain drain of top CEO talents.
2.    Finding the right CEO or senior executive is about finding the right talent. In any market economy, there will be, in the corporate sector, the top 50 or 100 jobs. What are they and how are they paid? Where would the GLIC and GLC roles fit in these top corporate jobs?
3.    The pay of CEOs should ultimately reflect performance. If the company has outperformed its competitors, then the CEO should be rewarded accordingly and vice-versa. Hence, any discussion of "too much" or "too little" is incomplete without a discussion on performance over time like PATMI, ROE and shareholders returns. (See 40 highest-paid CEOs (non-GLCs) and Remuneration of CEOs of government-linked companies (GLCs) tables for Company Score on Pages S2 and S3).
4.    But performance is also related to, in the case of Malaysian GLCs, the need to help further the socioeconomic agenda of the government.
         For example, Maybank, CIMB, RHB Bank and Affin Bank will never be managed as 100% commercially driven entities like Public Bank and Hong Leong Bank. One can call this the GLC "discount". This is perhaps reflected in the ROCE of Maybank and CIMB against Public Bank and Hong Leong Bank. (See Comparative ROE for Malaysian and Singaporean banks table).
This is unlike DBS Bank, which although owned by the Singapore government, operates pretty much like a privately owned bank. This explains why its ROE is comparable to the likes of UOB Bank and OCBC Bank.
What then is excessive compensation for CEOs?
As we have said, it depends on many things and will always be the subject of much debate by the public, shareholders and remuneration experts.
This report is brought to you by Asia Analytica Sdn Bhd, an investment adviser licensed by the Securities Commission Malaysia. Please exercise your own judgement or seek professional advice for your specific investment needs. We are not responsible for your investment decisions. Our shareholders, directors and employees may have positions in any of the stocks mentioned.  
Save by subscribing to us for your print and/or digital copy.
P/S: The Edge is also available on Apple's AppStore and Androids' Google Play.