This article first appeared in The Edge Malaysia Weekly, on July 8, 2019 - July 14, 2019.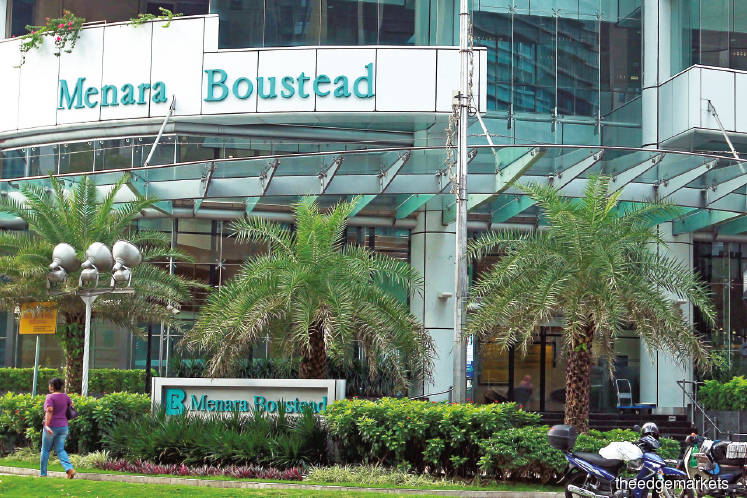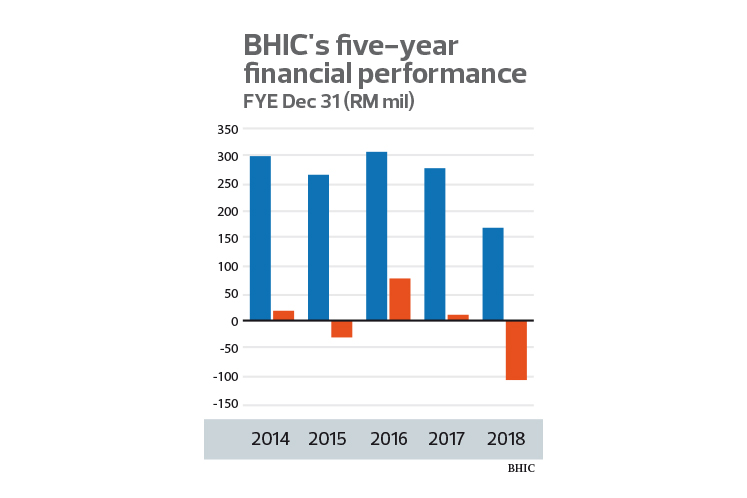 QUESTIONS about how Boustead Heavy Industries Corp Bhd (BHIC) presents its financials are not new and have been raised before by its own minority shareholders in past annual general meetings.
The sticking point is an apparent mismatch in terms of identifying costs and expenses as well as recognising the corresponding revenue.
In a nutshell, not applying the matching principle will, theoretically, result in massive swings from profitability to losses. Such fluctuations risk misrepresenting the actual prospects and financial health of a company to its shareholders.
A case in point is an announcement by BHIC on Nov 22, 2018, that its joint-venture company, Boustead DCNS Naval Corp Sdn Bhd, had received a letter of consent from the Malaysian government with regards to the in-service support (ISS) contract for two government submarines.
Following that receipt, Boustead DCNS submitted a RM90 million invoice for out-of-scope works for the ISS contract.
It is worth noting that the out-of-scope works were undertaken between June 1, 2017 and March 31, 2018. In contrast, the invoice was submitted more than seven months after works were completed.
To date, it is unclear from previous announcements in which reporting period the impact of this RM90 million sum will be recognised.
In an email response, BHIC denies that the RM90 million sum was not yet recognised.
"The sum of RM90 million was recognised in FY2018 as revenue at the joint-venture company level, which is Boustead DCNS," says BHIC, citing the Malaysian Financial Reporting Standards (MFRS) 128 — Investments in Associates and Joint Ventures.
The company added that MFRS 128 requires it to only acknowledge its share of profit or loss from joint ventures and associate companies in its consolidated statements.
"Hence, BHIC's consolidated financial statements did not reflect the RM90 million sum in its top-line results (revenue to date). The net financial impact from the contract would only be recognised and reflected as a share of profit or loss from a joint-venture company," BHIC says.
The concern among shareholders also extends to BHIC's order book and work progression.
One example is its six-ship littoral combat ships (LCS) contract worth RM9 billion and four-ship littoral mission ship (LMS) contract, which is worth RM1.05 billion.
The LCS contract was awarded in December 2011 while the LMS contract was awarded in March 2017, originally for RM1.17 billion before a downward revision in price to RM1.05 billion.
Combined, the contracts are worth about RM10 billion. Last April, BHIC officials told shareholders that from its outstanding order book of RM4.3 billion, 60% — about
RM2.58 billion — is attributable to the LCS and LMS contracts. That means the outstanding contract value had reduced by over RM7.5 billion. However, BHIC's cumulative revenue in the past five financial years was RM1.32 billion. Furthermore, in April last year, BHIC told shareholders to expect at least 10% profit margin from contracts awarded by the Royal Malaysian Navy.
By that measure, BHIC shareholders may ask why the three financial years out of the last five that were profitable only recorded cumulative earnings of RM105.13 million. BHIC declined to break down the outstanding contract value attributable to the LCS and LMS contracts.
Citing MFRS 128, BHIC says its order book comprises contracts held by Boustead DCNS and Boustead Naval Shipyard Sdn Bhd (BNS). BHIC holds a 20.77% stake in BNS. According to Companies Commission Malaysia data, another 68.85% is held by Boustead Holdings Bhd, which is also BHIC's largest shareholder with a 65% stake. Minister of Finance Inc holds one share in BNS, while the rest is held by the Armed Forces Fund Board.
It reiterated that MFRS 128 requires it to only recognise a share of profit or loss from joint ventures and associate companies.
"We would like to clarify that gross profit margins only cover direct project-related costs. BHIC would need to record other non-allocated fixed/variable costs, such as general and administrative expenses, costs for supporting staff, corporate income tax and finance cost, which would have a bearing on BHIC's bottom line.
"Furthermore, the losses recorded in FY2018 were largely attributable to higher losses from a joint-venture company that was impacted by provisions for liquidated ascertained damages and a deficit by BNS as a result of revision in the LCS project cost due to variation orders and an increase in its project finance cost, pending customer approval," says BHIC.
Another example is that in April 2017, BHIC told shareholders that it had an order book of RM7.5 billion. Fast forward to April this year, that figure had reduced to
RM4.3 billion. On paper, the reduction implies that contract works are being completed for which BHIC is receiving payment. However, the RM3.2 billion reduction was not reflected in BHIC's books in the relevant financial years. So, did BHIC not recognise the revenue? In an email response, BHIC says "there is no revenue shortfall" at the group level, again citing MFRS 128.
"BHIC's order book primarily comprises contracts held by our joint-venture companies and associate company, BNS."
"Part of the reduction in the outstanding order book was in relation to contract works completed during the period, with revenue declared at the respective joint-venture companies and associate company level," says BHIC.