This article first appeared in The Edge Malaysia Weekly, on January 22, 2018 - January 28, 2018.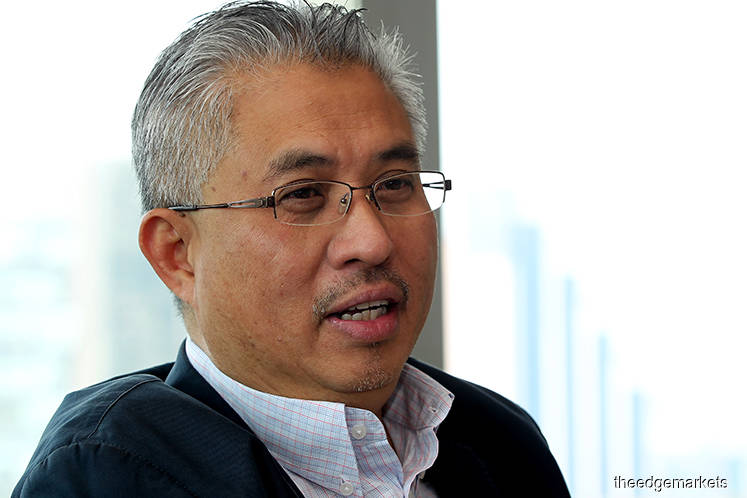 AT Khazanah Nasional Bhd's annual review briefing last Friday, recent questions on the succession plan at the sovereign wealth fund were clearly on managing director Tan Sri Azman Mokhtar's mind.
Less than 20 minutes into the briefing, he chose to address the elephant in the room. "I'll answer upfront on whether I'm staying or going … actually, I still have until the middle of next year and we can address this perhaps next year."
Last August, it was reported that external candidates were being evaluated for the hot seat at Khazanah. They include ex-banker Arul Kanda Kandasamy, who is overseeing 1Malaysia Development Bhd's restructuring, and CIMB Group CEO Tengku Datuk Seri Zafrul Tengku Abdul Aziz.
The talk emerged a month before then-deputy chairman Tan Sri Nor Mohamed Yakcop resigned from the fund during an ongoing Royal Commission of Inquiry on Bank Negara Malaysia's forex losses in the 1990s. Nor Mohamed, who oversaw forex trading for the central bank at the time, admitted to making mistakes in managing the trades. Reports say Nor Mohamed had favoured internal candidates, one of whom is Ahmad Zulqarnain Onn.
Last month, Khazanah announced the promotion of two executive directors — Ahmad Zulqarnain and Tengku Datuk Seri Azmil Zahruddin Raja Abdul Aziz — to deputy managing directors.
It also announced the appointment of board member Tan Sri Andrew Sheng as chairman of Khazanah Research Institute, succeeding Nor Mohamed Yakcop. "Our board, chaired by the prime minister, has seen fit, I think, to do the internal succession planning and this was announced immediately after our board meeting (on Dec 11)," Azman said.
It should be noted that Ahmad Zulqarnain is now overseeing the new five-year transformation programme, Transformation 2.0, for Khazanah's stable of companies.
The programme seeks to build on the ten-year GLC Transformation Programme that ended in 2015. Azman had rolled out the latter a year after he took charge of Khazanah.
Meanwhile, Azmil is in charge of Khazanah's TIDE programme, which aims to nudge its companies to adopt innovation, disruption and entrepreneurship in a rapidly changing landscape.
At the briefing last Friday, Azman pointed out that Khazanah has developed a talent pool over the years. In addition to 460 staff, it has around 500 alumni — many of whom are now heading major companies in their own right, he said.
"Ongoing has been our work in not just delivering the numbers, (but also building) an institution.
"And Khazanah, we believe, is an important national institution that manages not just the wealth, but perhaps intangible assets like knowledge and human capital and supporting national development and the thinking about policy," he added.
Part of that institutionalisation process had been ensuring that integrity and governance standards are not only up to the mark but ahead of the curve, said Azman.
Interestingly, he left open the possibility that he might stay on after his contract ends on May 31, 2019. "I'm not that old, in fact," said Azman in jest. Next year, he will be 58 and will have spent 15 years at the helm. A three-year extension will see him retiring at 61, a year over Khazanah's retirement age of 60.
His previous contract extensions had been announced in December, so there might be more clarity in 11 months' time.
When asked whether he would consider an extension offer, he waved it aside, saying that it is not something he dwells on. "I've said in the past that I really don't want to overstay. But I really must not understay either."
"Part of my job is to prepare the succession. In fact, good companies typically do this from the inside.
"But before that, we need to have success also," he remarked.  
Save by subscribing to us for your print and/or digital copy.
P/S: The Edge is also available on Apple's AppStore and Androids' Google Play.