This article first appeared in The Edge Malaysia Weekly, on August 5, 2019 - August 11, 2019.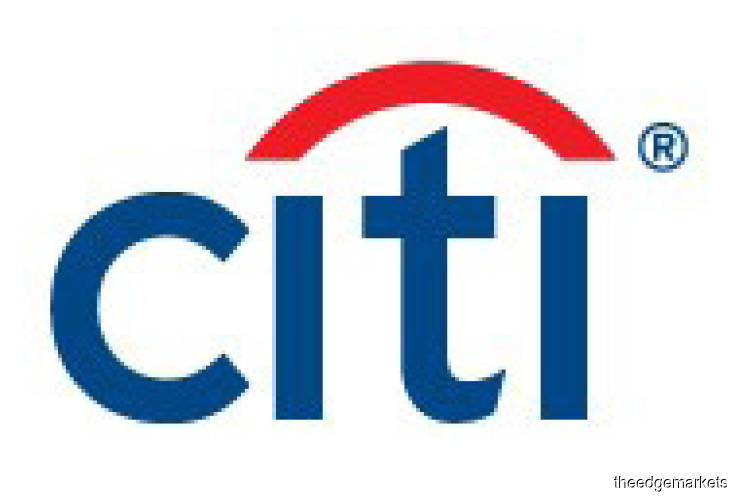 WHERE are the pockets of opportunities in the midst of a fast-changing and challenging operating landscape and how is Citi positioning itself in this "perfect storm"? In an exclusive interview with The Edge, Gonzalo Luchetti, head of consumer banking for Asia-Pacific and EMEA at Citi, shares his insights. Here is an excerpt from the interview.
The Edge: Where do you see the opportunities, and what building blocks do you have in place? Do you see a new segment beyond traditional banking?
Gonzalo Luchetti: From a segments perspective, we can go deeper into areas where we are traditionally strong, which include the affluent and emerging affluent.
As the fastest growing wealth region by financial assets, Asia is a fantastic place for our wealth franchise. Financial assets are growing at about 9% to 10%, so the underlying financial pool is one of the fastest growing in the world. The whole pyramid is providing a shift that enables our growth in a very significant way as long as we continue to put the customer first.
Personal lending provides another opportunity for acceleration with the expansion of the middle class. So being able to tap into this opportunity more broadly is what we will focus on.
How will that growth materialise?
Through a number of ongoing initiatives that we continue to accelerate. Partnerships are a key component of our strategy to be able to synthetically extend our arms and legs and these partnerships have different areas of focus. Some are focused on deepening our relationship with clients, others on extending our reach to potential new clients across different digital ecosystems.
The second piece, related to partnerships, is being able to use data better. Tapping into new sources of data is critical to make relevant and real-time offers to clients.
How big is the portfolio of wealth management and personal lending? What is the growth potential?
Our personal lending business, which includes cards and personal loans business, is a very targeted business that represents about 50% of the Asia franchise. The Asia consumer banking franchise generates about US$7.5 billion business per year in revenues. About half of that is from our personal lending business and the wealth management business contributes around 35%, with the remainder from commercial banking and mortgages and a few other pockets.
In personal lending, NCLs (net credit losses) are below 1% across our overall business. We have very strict risk criteria on policies and procedures and we have a well calculated risk appetite.
Beyond partnerships, what about M&A?
We have done joint ventures and acquisitions in the past. I wouldn't say no. We are constantly looking at opportunities. You have seen markets that are issuing virtual licences, so, depending on the market, we may look at opportunities to partner different players. These could involve equity investments, if there is a specific value that we think we cannot solve on our own. Right now we don't have anything to share that is imminent.
Our partnership strategy is open architecture and we are looking to launch more partnerships this year, including for co-brand cards.
Citi is very big on cards. Do you see a time when cards will not be that relevant anymore and how do you position Citi for that shift?
Right now, I don't see that but I am not complacent. I think it would be hard for what happened in China to be replicated in other markets, both in Asia and other regions.
When a method for payment is already so deeply embedded in the tradition and daily life of users, it is not as easy to switch behaviour or eliminate usage.
What happened in China was the result of an opportunity created by a vacuum. [Before this], there was no method of payment that was deeply embedded in the culture.
In many markets in Asia, for example, tap and pay is a common way of paying. As a result, some of the new methods where you pay with phones haven't taken off as quickly because the effort to take out your phone and your card is very similar.
Now, if you were moving from I'm swiping my card to tapping it, that's a different experience. So the upside in client experience is so dramatic you are likely to see disruption. I have a hard time seeing full erosion but at the same time, it is important to work on a different value proposition.
Our cards need to be more instantly provided and deliver better value-add to the client to ensure we are top-of-mind when making a purchase.
Our card business has been growing and the retail business, at 5% to 6% in terms of usage and number of clients for cards.
When you look at the landscape, some of the payment mechanisms have really gone after cash replacements. In Asia, there is still a lot of cash exchange. So there is a huge opportunity for the cards business as well as faster payment networks to take market share from cash.
We have some 15 million card accounts in our Asia consumer franchise and we are looking to add two million new clients to our business in Asia over the next few years via our partnerships focus.