This article first appeared in The Edge Malaysia Weekly, on July 9, 2018 - July 15, 2018.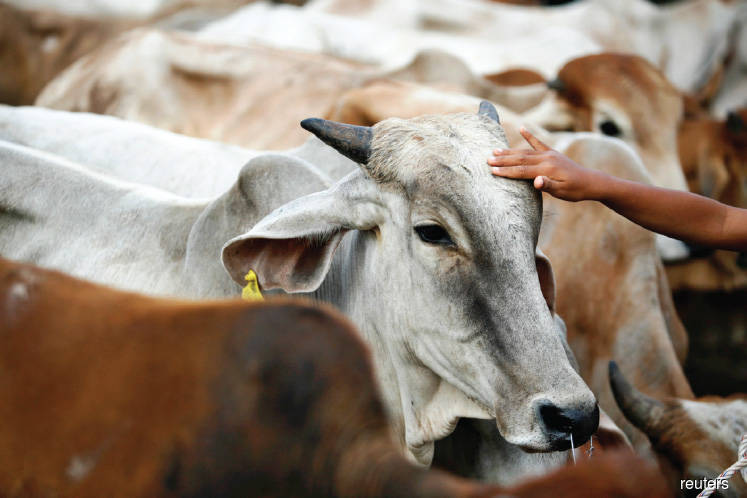 WHEN the RM250 million National Feedlot Corp (NFC) scandal blew up in 2012, the federal government quietly commissioned a due diligence to find out what happened.
The investigation, according to documents sighted by The Edge recently, uncovered numerous details that raised red flags, including alleged mismanagement and possible embezzlement.
Yet, the government proceeded to fumble its handling of the scandal, eventually and inexplicably dropping legal action.
Six years on, no one has been officially cleared of charges of alleged wrongdoing in court. The government did take legal action against NFC but it stopped short of pressing charges all the way.
It is also unclear if any possible negligence or even wrongdoing by senior government officials, who could have nipped the scandal in the bud, was investigated.
The Ministry of Finance (MoF), as a golden shareholder in NFC, had appointed audit firm PwC in late January 2012 to conduct the due diligence, which scrutinised the RM250 million loan from the government and its original agreement with NFC between Dec 6, 2007, and Dec 31, 2011.
PwC also extended the investigation to companies owned by NFC executive chairman Datuk Seri Dr Mohamad Salleh Ismail and his family. Salleh is the husband of the then Minister of Women, Families and Communities, Datuk Seri Shahrizat Abdul Jalil.
The auditor got to work quickly. Within weeks of its appointment, PwC began briefing the top levels of government on its findings between mid-February and early March 2012.
At least two of the briefings included the then prime minister Datuk Seri Najib Razak, who was also the finance minister.
Most of the briefings were chaired by the then attorney-general Tan Sri Abdul Gani Patail, who later pressed charges against Salleh. But the charges were dropped by Gani's successor, Tan Sri Apandi Ali, without explanation.
The picture that emerged, based on PwC's findings at the time, was one of governance failure that firmly highlighted repeated inaction by the MoF as NFC undertook one questionable action after another.
PwC also followed the money trail as the bulk of the funds went from NFC to unrelated companies owned by the Salleh family.
In a nutshell, PwC's audit confirmed that a total of RM107.6 million out of the RM250 million loan was transferred from NFC to three companies personally owned by Salleh and his children.
None of the companies was related to NFC apart from the Salleh family connection.
The companies were National Meat and Livestock Corp Sdn Bhd (NMLC), Real Food Company Sdn Bhd and Meatworks Corp Sdn Bhd.
These companies later bought land in Putrajaya and luxury properties, and made "questionable" payments, including what seemed to be personal shopping expenses, rental payments for a flat in London as well as property renovation fees.
While PwC noted in its findings that it could not establish a direct connection between the MoF loan and these purchases, it also pointed out that the overlapping period between the fund transfers and the purchases and payments indicates that the expenses "could have been funded by the MoF loan".
A recurring theme of PwC's findings was insufficient   monitoring and action by the government to ensure NFC did not stray from its objective.
Among others, PwC noted that NFC failed — on all three drawdowns — to fully comply with pre-agreed to conditions in the loan agreement before drawing down on the RM250 million soft loan.
Conditions that were not fulfilled included a requirement for NFC to increase its paid-up capital to 10% of the drawdown amount, which would have been RM25 million by the time it made the final drawdown.
Yet, MoF did not stop the drawdowns. For example, PwC highlighted that the ministry could have stopped the third one for RM120 million by invoking safeguard clauses in the loan facility agreement but did not do so.
While the agreement also contains clauses that allow the ministry to waive the condition precedent, PwC reported that it had not invoked the waiver as at Dec 31, 2011.
MoF also had at least one representative at all 10 NFC board meetings held between Feb 28, 2008, and Sept 21, 2011.
PwC reported that the board meetings had included discussions on business strategy, plans and a sum of RM82 million forwarded by NFC to NMLC. The auditor concluded that the board was ineffective in ensuring good governance and oversight over NFC's operations.
PwC also noted that there were no government representatives as signatories to the operating accounts into which the RM250 million had gone, indicating a lack of control over the subsequent utilisation of the funds.
The NFC project had begun in 2006 when the Ministry of Agriculture and Agro-based Industry contracted Agroscience Industries Sdn Bhd (AISB) to develop an integrated livestock farming and beef production facility.
AISB incorporated NFC in December that year and had imported its first batch of 904 cattle by February 2008. NFC also drew down on the RM250 million soft loan in three tranches between January 2008 and March 2009.
However, the official implementation agreement between MoF and NFC was only formally signed on March 5, 2010. Salleh had previously stated that the project was green-lit by Najib.
PwC also flagged this strange order of events where the agreement was only inked a year after the last of the RM250 million went into NFC's accounts.
It also reported to the government that the competence of NFC's management was "questionable" in respect of its mandate due to a lack of relevant qualifications and experience.
Charges inexplicably dropped
PwC gave Najib a briefing on March 5, 2012 — a week before Shahrizat resigned her Cabinet post over the scandal, although she remained head of Wanita Umno until last month.
Less than two months later in May 2012, the Malaysian Anti-Corruption Commission cleared Shahrizat of any involvement in the scandal.
However, the focus on clearing Shahrizat, as opposed to the government officials with direct involvement in the NFC scandal, raised eyebrows.
The due diligence findings presented by PwC to the government did not allege Shahrizat's involvement. Rather, the findings focused the spotlight on her husband Salleh and their three children who also sat on the NFC board.
Following the briefings by PwC, the AG's Chambers pursued legal action against Salleh, taking him to court on four charges — two charges of alleged criminal breach of trust and two of alleged misuse of company funds amounting to nearly RM50 million.
On March 12, 2012, Salleh claimed trial to a charge of misappropriating RM9.76 million to partially pay for two luxury condominiums in Kuala Lumpur in December 2009.
He also claimed trial to transferring RM40 million from NFC to a bank account of NMLC, which he and one of his children owned, in 2009.
Salleh also pleaded not guilty to using company funds without prior approval of shareholders at an annual general meeting.
However, the charges were dropped suddenly on Nov 24, 2015, several months after an abrupt change in AG, prompted by the 1Malaysia Development Bhd (1MDB) controversy.
The abrupt change in AG stemmed from a Wall Street Journal report in early July 2015 that said US$681 million in funds originating from 1MDB had found their way into Najib's private accounts.
Later that month, Gani was removed as AG for "health reasons". But he later confirmed that he was sacked while preparing charges against Najib.
His replacement, Apandi, subsequently cleared Najib of any wrongdoing relating to the RM681 million deposit and refused to cooperate in foreign investigations into the money trail. He also withdrew the charges against Salleh in November 2015.
The following month, Apandi told reporters that there was a lack of strong evidence to continue pressing charges but did not clarify why his predecessor had thought otherwise. "We also considered the representation by his lawyer and after reviewing the representation, it was justified," he said on Dec 8, 2015.
In an interesting twist, whistleblowers, former Pandan MP Rafizi Ramli and former Public Bank clerk Johari Mohamad, were sentenced to 30 months' jail in February this year for their part in exposing the NFC scandal.
They exposed NFC's banking details to highlight the financial irregularities at the company, which breached confidentiality rules under the Banking & Financial Institutions Act 1989.
Given Apandi's removal after the change in government in May, the spotlight may soon swivel back to NFC and Salleh to revisit dropped charges and uncover the truth.
Save by subscribing to us for your print and/or digital copy.
P/S: The Edge is also available on Apple's AppStore and Androids' Google Play.