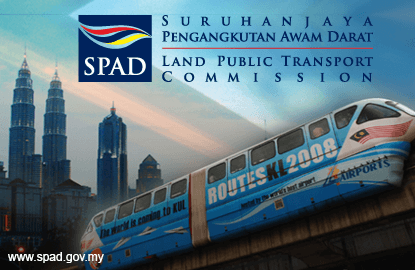 KUALA LUMPUR (March 15): Land Public Transport Commission (SPAD) and the East Coast Economic Region Development Council (ECERDC) have jointly launched a request for information (RFI) exercise for the East Coast Rail Line (ECRL) to gauge market interest and seek its views.
SPAD and ECERDC are now in the process of analysing different types of business, technical models and procurement strategies and alternatives for the implementation of the ECRL project, said SPAD in a statement today.
"The joint market study via a RFI is designed as a consultation exercise to seek industry opinion and collate market feedback," the public transportation regulator said.
"The feedback received will validate options for the approach that the SPAD and ECERDC will undertake for this project," it stressed.
This RFI is open to companies and consortia who are interested in participating in the project in the areas of ECRL railway design, funding, construction, operations and maintenance across the supply chain, it added.
The deadline for submission of the RFI exercise is before 12pm on May 15.
According to news reports, the ECRL, which will cut through the Main Range, will connect Kuala Lumpur to Tumpat, Kelantan, through Mentakab, Kuantan, Kemaman, Kuala Terengganu and Kota Baru.