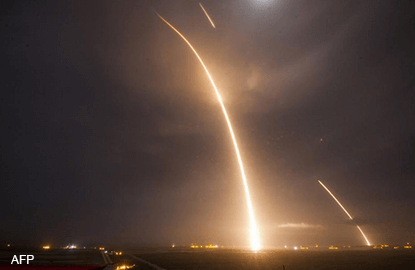 This article first appeared in The Edge Financial Daily, on December 23, 2015.
MIAMI: SpaceX successfully landed its powerful Falcon 9 rocket on Monday for the first time, a major milestone in the drive to cut costs and wastes by making rockets as reusable as airplanes.
Its engines burning bright orange against the dark night sky, the Falcon 9 made a graceful arc back to earth and touched down upright at Cape Canaveral, Florida, minutes after launching a payload of satellites to orbit, video images showed.
"The Falcon has landed," a commentator said above the screams and cheers of people gathered at SpaceX headquarters in Hawthorne, California.
SpaceX, headed by Internet tycoon Elon Musk, is striving to revolutionise the rocket industry, which currently loses millions of dollars in jettisoned machinery and sophisticated rocket components after each launch.
"I still can't quite believe it," Musk said in a teleconference after the landing.
"I think this is a revolutionary moment. No one has ever brought an orbital class booster back intact."
Previous attempts to land the Falcon 9's first stage on a floating ocean platform have failed — with the rocket either colliding with the autonomous drone ship or tipping over.
But this time, video images on SpaceX's live webcast showed the tall, white portion of the rocket — known as the first stage — appearing to settle down firmly and stick the landing. — AFP