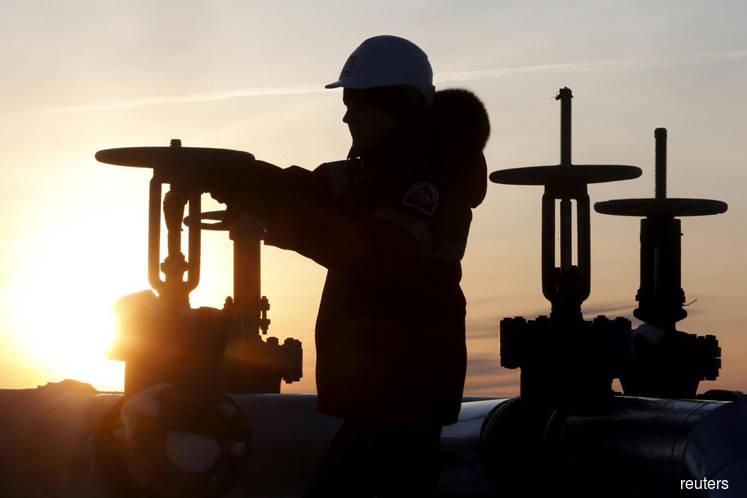 KUALA LUMPUR (Oct 1): S&P Global Ratings has revised up its 2019 Brent crude oil price forecast to US$70 a barrel, from the initial forecast of US$65 a barrel, on supply concerns.
Today, S&P Asia Pacific corporate ratings director Bertrand Jabouley said while supply concerns have pushed Brent crude oil prices above US$80 a barrel, prices of the commodity is unlikely to hold firm at that level.
Jabouley said at current prices, oil producers will start to pump up their production capacity and flood the market with the commodity. "We will revise and review (our forecast from time to time)," he said at a press briefing here today.
"Looking from the Brent crude futures curve, it remains to be on a downward trend, not to mention, traders and oil professionals are a little bit skeptical about the ability of oil prices to hold firm," Jabouley added.
Brent oil prices climbed to a four-year high ahead of the US' sanctions against major producer Iran. Reuters reported Brent crude oil prices rose to their highest since November 2014 on Monday, ahead of the US sanctions against Iran, the third-largest producer in the Organization of the Petroleum Exporting Countries (OPEC), which kick in next month.
It was reported benchmark Brent crude oil futures rose to as much as US$83.32 a barrel on Monday and were at US$83.09 at 0335 GMT, still 36 cents or 0.4% above their last close.