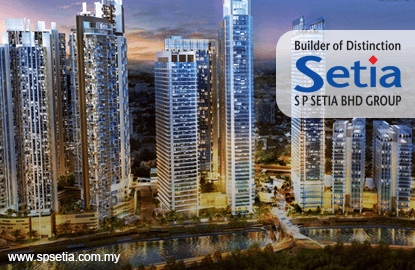 KUALA LUMPUR (March 31): SP Setia Bhd's unit Setia EcoHill Sdn Bhd is seeking an additional RM75 million to finance the development a clubhouse and an international school at its Semenyih property development project.
In a filing with Bursa Malaysia, the property developer said Setia EcoHill had today sought the approval of Alliance Bank Malaysia Bhd, being the sole subscriber to the note, to increase the limit of the Commercial Papers/Medium Term Notes (CP/MTN) Programme to RM580 million, from RM505 million.
SP Setia said there shall be no change to the tenure of the CP/MTN Programme, and that the upsized CP/MTN Programme shall continue to be secured by the same land, as well as the corporate guarantee of SP Setia.
Setia EcoHill had established the CP/MTN Programme in 2012.
To date, the CP/MTN Programme has been fully utilised for financing the purchase of land located in Semenyih, and for working capital requirements in relation to the proposed development on the said land.
Setia Ecohill is a mixed township development located in Semenyih, Selangor. It will have a gross development value of nearly RM4 billion.
Shares in SP Setia closed unchanged at RM3.13 today, for a market value of RM8.38 billion.