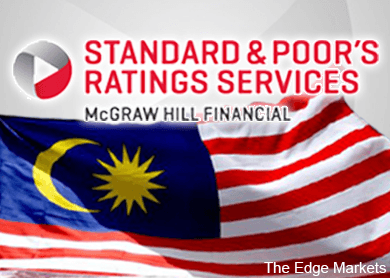 KUALA LUMPUR (July 7): Standard & Poor's Rating Services (S&P) has halved its forecast for global sukuk issuance in 2015 to about US$50 billion-US$60 billion from US$100 billion-US$115 billion, as major issuer Bank Negara Malaysia (BNM) switches to other instruments to finance the government's spending.
In 2014, BNM alone issued about US$45 billion of sukuk out of a total issuance of US$116.4 billion, said S&P.
In a statement today, S&P sees the global sukuk market heading towards a correction this year after BNM stopped issuing earlier this year.
"We understand part of the reason behind BNM's decision was that its sukuk were subscribed to by a broad array of investors, preventing them from reaching their intended end-users (primarily Malaysian Islamic banks for liquidity management purposes).
"As a result, BNM decided to switch to other instruments restricted to banks," said S&P global head of Islamic finance Mohamed Damak in the statement.
The central bank is one of the largest issuers of sukuk worldwide, but has stopped issuing short-term sukuk with tenors of three months earlier this year.
It was previously reported that BNM believes that there has been sufficient liquidity in the country's Islamic capital markets since the start of the year, and that short-term sukuk were being primarily used by foreign banks to address their liquidity needs – which does not help in improving domestic financial liquidity.
Damak noted that in the first half of 2015, BNM's pullback saw total sukuk issuance drop by 42.5% compared with the same period a year earlier.
S&P noted that excluding the BNM effect, the worldwide volume of sukuk issuance performed in line with its expectations, total issuance dropping by only 10.7%, confirming that the impact of falling oil prices on recurring government spending and investment projects in core markets (namely Gulf Cooperation Council [GCC] countries and Malaysia) was limited in the first half of 2015.
"While we expect this trend to continue in the second half of 2015, the effect of lower oil prices on sukuk issuance in 2016 remains uncertain," said S&P.
It added that the sukuk market performance in the first half of this year was also aided by returning sovereign issuers (from core and non-core markets) and large, albeit sporadic issuances from banks and a few non-financial companies (corporates) in the Gulf states and Malaysia.