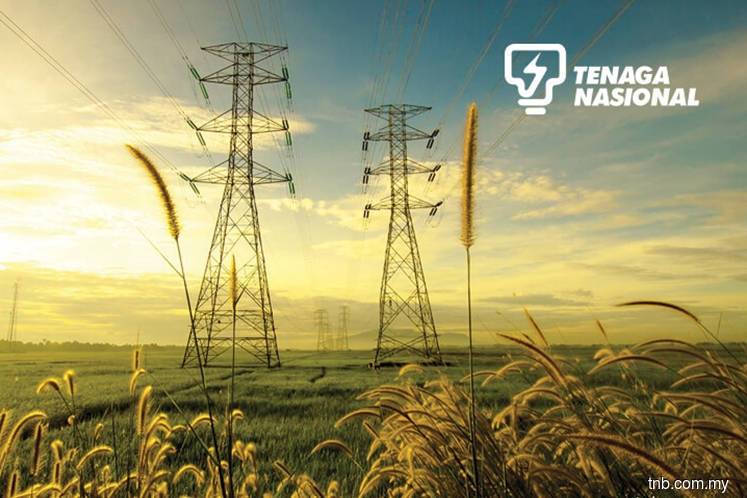 SINGAPORE (July 31): S&P Global Ratings (S&P) has affirmed its 'BBB+' rating on Tenaga Nasional Bhd following its proposed reorganisation.
Tenaga has proposed a reorganisation of its group, where its generation and retail businesses will be spun out to newly incorporated subsidiaries, except for its transmission and distribution assets.
S&P believed that the proposed reorganisation will have no material impact on Tenaga's credit profile, as assessment was done to the company and all of its subsidiaries on a consolidated basis.
"We expect Tenaga's financial leverage, as measured on an adjusted funds from operations to debt basis, to remain 16%-17% over the next three years.
"Our calculation includes tax and transaction costs resulting from the proposed reorganisation. The ratio remains above our downside trigger of 15%," S&P said in a statement here today.
In addition, S&P said it continues to assume that Tenaga is likely to benefit from its status as a government-related entity, providing two notches of uplift to the rating.
"Our view of a high likelihood of extraordinary government support is based on Tenaga's very important role as the sole transmitter and distributor of electricity, and the main power generator in Malaysia," it said.
S&P noted that credit stress or disruption in the company's activities could have a significant impact on the Malaysian economy.
It is also of the view that Tenaga has a strong link with the government, which indirectly owns around 65% of the company; the Ministry of Finance holds a special golden share that requires the company to obtain government approval for any significant or extraordinary transactions, including acquisitions.
"The stable outlook on Tenaga reflects our expectation that the company will maintain its operating and financial performance over the next 12-18 months.
"We anticipate that Tenaga will be able to pass on any under- or over-recovery of fuel costs through tariff adjustments or savings from power purchase agreements.
"We estimate Tenaga's capital expenditure will be about RM10 billion over the next 12 months," said the rating agency.