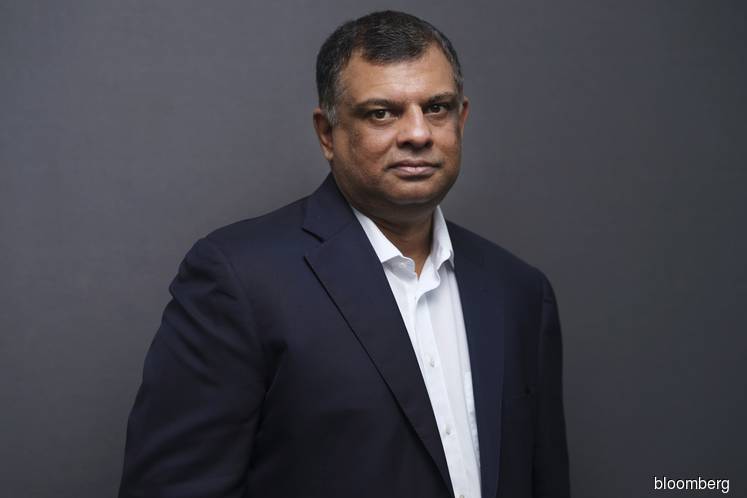 SINGAPORE (May 21): More than a half-century after five nations came together to form a regional bloc, the Association of Southeast Asian Nations is weighing a strong growth outlook with the reality of political and economic change.
The now 10-nation group boasts a combined economy that's bigger than India's, and is forecast to be the fourth-largest by 2030. It will have three of the seven fastest-growing economies over the next decade, based on Standard Chartered Plc's projections.
Much of that outlook will depend on how nations are able to tackle some key challenges ahead: from infrastructure demands to financial inclusion and surging e-commerce.
Government and business leaders gave their views on this and other topics in a Bloomberg Television documentary series on Asean, hosted by Haslinda Amin, which aired on Friday (May 17).
Tony Fernandes, chief executive officer, AirAsia Group
"We have moved a long, long, way. And I continue to be very optimistic."
"The cost of moving goods via customs, the speed, the single window, hasn't come to complete fruition yet. And Asean has to sort itself out there, quickly, otherwise the likes of China and India will dominate e-commerce, will dominate trade flows."
"Singapore is never going to be an agricultural giant but it has very strong financial infrastructure. So I think each country should not try and replicate everything, but see where they have the niche."
Veerathai Santiprabhob, governor, Bank of Thailand
"It's not so much of standardization, having one Asean standard, but I think making sure that the domestic standard of each country is inter-operable, particularly when we talk about cross-border payment activities."
"Fintech can also help enhance financial inclusion within the region because the cost of servicing different segments of the people will be coming down substantially using fintech."
Heng Swee Keat, finance minister, Singapore
"For trading goods, it is effectively a single market. And what we need to work on further is that there are still some areas of monetary barriers that need to be managed. ... It's always a question of whether you regard it as a cup half full or a cup half empty and, I would say, that it's more than half full from where we started."
On Asean identity: "That runs in parallel with our efforts in financial integration, economy integration. But as trade and investments increase, as tourism increase, I think we will see a far better understanding and appreciation of each other in Asean."
Chartsiri Sophonpanich, president, Bangkok Bank
"We see more in Asean with greater wealth generated, so there will be more demand and diversity, greater segmentation. Certain areas like the wealth management probably will increasingly be significant and important."
Kishore Mahbubani, professor, National University of Singapore
"Its biggest achievement is to take the most diverse corner of planet earth where of 640 million people, you have 300 million Muslims, 120 million Christians, 150 million Buddhists, Taoists, Confucionists, and in the most improbable region of planet earth, you produce peace and prosperity."
"When you watch Asean in slow motion, it takes two steps forward, one step backwards, one step sidewards. ... It's like a crab going around in circles, but you slice Asean decade by decade, it keeps growing stronger and stronger. One of the reasons is that Asean is very flexible."
"There's one thing that keeps me awake at night. It's worrying about how Asean will survive this incredibly intense US-China rivalry that is coming in the next 10 to 20 years."