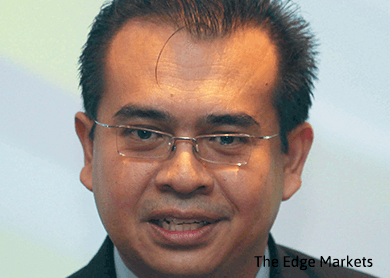 KUALA LUMPUR: Investors are starting to shift their attention to Southeast Asian countries on strong dynamics that has now rivalled the other emerging markets such as Brazil, Russia, India and China (BRIC), said Malaysian Venture Capital and Private Equity Association (MVCA) chairman Amin Shafie (pic).
Amin expects the growth in venture capital and private equity to ride on the back of closer integration and synergy to be realised from the Asean Economic Community.
"The dynamism and confidence in Asean countries is offsetting the mixed performance of the BRIC economies. Five Southeast Asian countries — Malaysia, Indonesia, Thailand, Philippines and Vietnam — ranked among the Top 20 nations in the latest Agility Emerging Markets Logistics Index," he told reporters on the sidelines of the Second Southeast Asia Venture Capital and Private Equity Conference here yesterday,
Amin said that a report by data firm Preqin revealed that there were 353 Asia-focused funds in the market, which is aiming to capture an aggregate of US$113 billion (RM418 billion) in value.
According to Amin, Preqin also noted that 49% of respondents in a survey indicated that Southeast Asia presents the best opportunities for investors, given the current financial climate.
"Southeast Asia saw 22 funds amounting to US$4.4 billion raised for growth capital and US$2.3 billion for buyout. And as for venture capital, 14 funds were raised with US$1.2 billion target capital," he said.
Meanwhile, Amin said the two-day conference attracted about 120 participants from industry players.
Formed in 1995, MVCA is an authorised industry association that provides a platform for its members to express their views to policymakers in resolving issues, as well as removing obstacles that impede the growth of the venture capital and private equity industry.
This article first appeared in The Edge Financial Daily, on June 10, 2015.