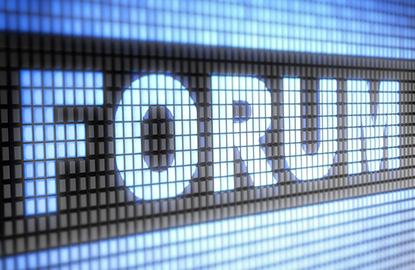 This article first appeared in
Forum, The Edge Malaysia Weekly,
on March 20 - 26, 2017.
In 2014, Bain & Company research discovered that conglomerates were thriving in Southeast Asia, outperforming their counterparts in developed markets and consistently delivering higher shareholder value than companies in the region that focused on a single business. Since then, the business climate has become much more challenging, with the global slowdown in GDP growth, China's economic restructuring, slumping commodity prices and increased political risk in Southeast Asia and beyond.
These strong headwinds prompted us to re-examine conglomerates, expanding our research to include 67 large family- and government-linked conglomerates in Indonesia, Malaysia, the Philippines, Singapore, Thailand and Vietnam over a 10-year period (2006 to 2015).
We found that although creating value has become much more difficult, conglomerates continue to outperform their focused peers, albeit by a noticeably reduced margin. Median total shareholder return (TSR) fell from an impressive annual 29% from 2003 to 2012 to a still-respectable 13% from 2006 to 2015. (TSR is defined as stock price changes, assuming reinvestment of cash dividends.) Pure plays saw median TSR decline from 19% to 11%.
It is still possible for conglomerates to achieve outstanding returns in Southeast Asia. In fact, during the same time period, those in the top quartile gained a median annual TSR of 25% — much higher than the 3% for the bottom quartile. To our surprise, the top 10 have proven to be highly diverse, spanning different sizes, countries and industries.
We have identified five avenues for conglomerates to take to prosper amid the uncertainty and rising competition.
Winning conglomerates focus on businesses where they can achieve leadership positions. For commodity-heavy players, that means reconsidering their fundamental portfolio makeup and also determining how to better handle volatility and uncertainty. For example, Olam rigorously assessed macro trends to pinpoint the sources of risk in the almond business before making one of its biggest acquisitions in 2009 — the A$288 million purchase of 50% of Australia's almond growing area. It knew that demand would grow slowly but predictably.
However, supply-side trends were less predictable. The key test was that, with its scale and cost efficiency, Olam's almond business would remain profitable even during the darkest hours of the commodity slump when almond prices hit an all-time low. It worked. Olam has now established itself as the No 2 global almond grower.
With the rapid evolution of financial markets, conglomerates need to review their capital structure and ownership model to optimise the trade-offs between access to capital and ability to control. Traditionally, it has come down to three choices: privately held holding companies with listed and unlisted subsidiaries, listed holding companies with some subsidiaries also listed, and the divisional structure with a listed holding company fully owning all business units.
Investors have become more critical of groups with multiple listings, penalising them with hefty "conglomerate discounts". Meanwhile, privatisations are on the rise as companies wake up to the costs and downside of public market listings and funding is increasingly available through private capital or mezzanine structures. Ultimately, it means choosing between being a privately held holding company with listed and unlisted subsidiaries, and being a listed holding company fully owning all business units. Which structure is optimal will depend on the trade-offs between access to capital and ability to control.
New sources of growth
With the exception of the Philippines and Vietnam, Southeast Asia's top listed companies saw negative revenue growth between 2011 and 2015. That is why it is so critical to find new sources of profitable growth with mergers and acquisitions, international expansion and building digital muscles at the forefront of the debate.
Conglomerates are pursuing M&A to fulfil their growth ambitions as organic growth becomes harder to achieve. Our experience shows that frequent acquirers substantially outperform infrequent acquirers. Based on Bain & Company research, conglomerates in Southeast Asia that executed 10 or more deals (acquisitions and divestments) achieved a median TSR of 13% from 2011 to 2015, while non-acquirers achieved only 2%.
The best acquirers take an integrated approach to managing the M&A cycle, from making M&A a key part of their growth strategy to creating a strong deal thesis, performing very rigorous diligence and valuation and disciplined merger-integration planning and execution. Central Group, Thailand's leading retail group, has repeatedly used M&A, which contributed to annual revenue growth of 19% from 2011 to 2015.
Internationalisation is another option. We have found that conglomerates perform best if they either commit to international expansion as Thailand's Charoen Pokphand Group has done, or double down on their domestic market — the path of the Philippines' Ayala Corp.
Conglomerates that focused on overseas expansion achieved a median TSR of 9% from 2011 to 2015, while those that increased their share of domestic revenue achieved a median TSR of 13%. However, conglomerates that simply stayed their course achieved only a median TSR of 3%.
With digital disruption upending industries, conglomerates face a severe challenge from smaller, nimbler companies. Yet, conglomerates can still encourage each of their businesses to develop their own digital strategies while separately pursuing new or highly disruptive opportunities centrally.
It is also critical to tackle costs and improve productivity. Only about 30% of Southeast Asia's conglomerates reduced operating expenses as a percentage of revenue from 2011 to 2015. But those cost improvers achieved a median five-year TSR of 6% compared with 3% for cost underperformers.
Finally, reinvigorate what made the company great. Southeast Asia's conglomerates can perhaps gain new life amid the current turmoil by taking the advice of our colleagues Chris Zook and James Allen, authors of the book, The Founder's Mentality: How to Overcome the Predictable Crises of Growth. In their book, Zook and Allen explain how great and growing companies reinvigorate the fundamental values that made them great in the first place.
Turbulence and uncertainty are here to stay. Conglomerates will need to become fitter, faster and, in many cases, slimmer in order to survive. Those that do, will continue to outperform more focused businesses and conglomerates in the West.
---
Till Vestring, Jean-Pierre Felenbok and Francesco Cigala are partners in Bain & Company's Southeast Asia practice based in Singapore, Jakarta and Kuala Lumpur respectively. Founder's Mentality is a registered trademark of Bain & Company, Inc.