This article first appeared in Options, The Edge Malaysia Weekly, on April 22, 2019 - April 28, 2019.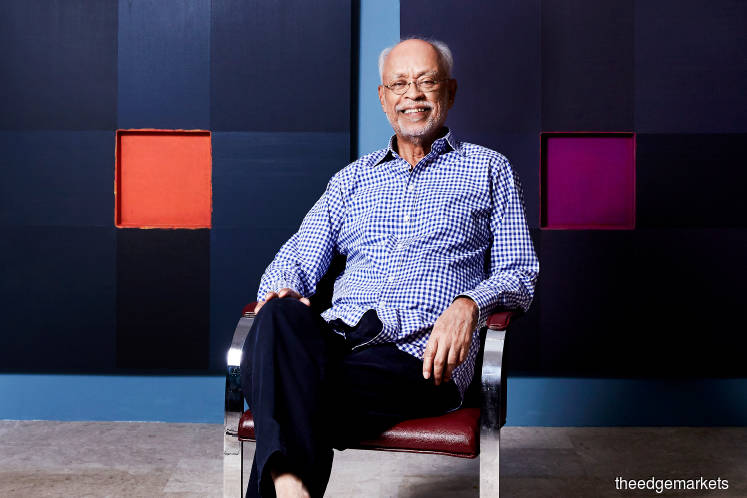 Malaysia's preeminent art patron and collector, Zain Azahari, launches the third volume of Hati & Jiwa: The Zain Azahari Collection
 
A gentleman with an immense appetite for collecting works of art, Zain Azahari Zainal Abidin, also known as Pak Zain, has amassed an incredible number of artworks — over 1,000 paintings and sculptures by notable Southeast Asian and international artists. Now 84, he began his lifelong journey of art collecting in the 1960s.
If one wonders where all the paintings are kept, well, they are spread out systematically — on the walls of his office, his children's homes and his private museum, Galeri Z. A great number are in secured storage — not in a state of neglect but rather, stored in a climate-controlled environment and cared for by a professional conservator who inspects them periodically.
When Pak Zain was a law student in London in the 1950s, he played the saxophone and began collecting jazz records, amassing about 8,000 records, which he keeps till this day. Also an avid reader, Pak Zain immerses in the poetry of Rumi, and his rotational reads include the same books by the revered poet.
His interest in arts and culture was nurtured as a student. "On weekends, besides visiting art galleries and museums, I also attended art lectures organised by institutions like the Royal Academy of Arts and British Council. I was aroused not just by looking at paintings, but understanding them too. I would pick up a copy of What's On in London, a weekly magazine, and attend the art events in my free time," recalls Pak Zain.
Pak Zain has built an illustrious career in law, founding Zain & Co in 1970. Today, his law firm is a member of Dentons, one of the world's largest law establishments with presence in 78 countries, and is the sole representative for Malaysia.
Nowadays, he takes pleasure in viewing and coordinating his enormous art collection, playing with his grandchildren and teeing off to a game of golf with friends on weekends. Occasionally, he attends art openings as a guest of honour. A monthly lunch gathering with friends across the Causeway is also penned in his calendar.
For the full story, pick up a copy of The Edge Malaysia (April 22, 2019) at your nearest news stands or visit optionstheedge.com.