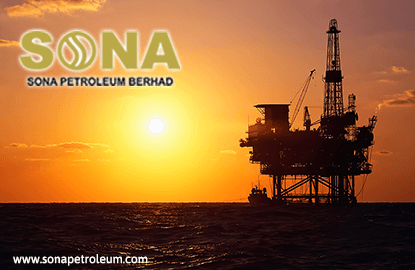 KUALA LUMPUR (March 25): Sona Petroleum Bhd has proposed a capital repayment of up to RM80 million to its shareholders, upon the completion of its proposed qualifying acquisition (QA) of 100% interest in the Stag Oilfield.
In a filing with the exchange, the special purpose acquisition company said the proposed exercise is intended to reward the company's shareholders — except the management team who holds shares via Platinum Autumn Sdn Bhd — for supporting Sona Petroleum and the proposed acquisition.
The exercise will involve a capital repayment of up to RM80 million, less amounts to be paid for the repurchase of Sona Petroleum shares from shareholders who vote against the proposed QA acquisition.
"The distribution amount will be made from the remaining monies in the company's cash trust account, after taking into consideration the company's working capital requirements and the 80% utilisation of the cash trust account for the purposes of the proposed acquisition," it said.
The company added that the repayment will be subject to the total payment for the share repurchase of not exceeding RM60 million.
"Subject to all the required approvals being obtained and the completion of the proposed acquisition, the proposed capital repayment is expected to be completed by the fourth quarter of 2016," the company said.
Sona Petroleum shares gained half a sen or 1.11% to 45.5 sen at 2.43pm today, giving it a market capitalisation of RM634.82 million.