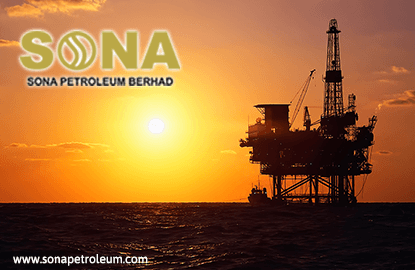 KUALA LUMPUR (March 30): Sona Petroleum Bhd adjourned its extraordinary general meeting (EGM) today after shareholders said they were unclear about the company's proposed RM80 million capital repayment.
The capital repayment hinges on the success of Sona's planned acquisition of the Stag Oilfield in Australia. After the EGM, Sona chairman André van Strijp said Sona would have another meeting within 30 days.
Today's EGM was intended to get Sona shareholders' consent for the group's planned acquisition of the Stag Oilfield for US$25 million (about RM99 million).
"We have just finished our EGM and the decision is to adjourn the EGM. We will have another within one month. We hope to obtain support of shareholders for the QA (qualifying acquisition) in Australia (then)," van Strijp told reporters.
He said the adjournment was due a number of shareholders who were unclear about the possibility of Sona's capital repayment.
He said some shareholders had complained that there were not enough details on the capital repayment.
According to van Strijp, these shareholders had requested for more information on the capital repayment before voting on the Stag Oilfield buy proposal.
"We have to be fair to all shareholders, the best way is to adjourn the meeting," he said.
At 2.56pm, Sona shares were traded unchanged at 45.5 sen for a market capitalisation of RM641.55 million. The stock saw some four million shares transacted.