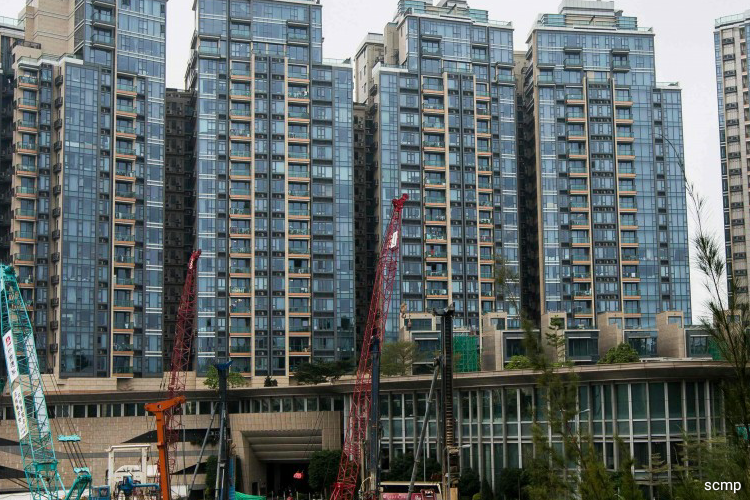 (Aug 21): Some mainland Chinese investors who bought properties in Hong Kong at high prices several years ago have panicked amid souring sentiment and sold at big losses of up to HK$8.2 million.
For instance, Xiao Yonghong and Sun Darui, the younger sister and brother-in-law of missing Chinese billionaire Xiao Jianhua – founder of the troubled Tomorrow Group – offloaded a 337 square foot retail unit at Causeway Place shopping centre for HK$18 million (US$2.29 million), incurring a loss of HK$8.23 million or 31.4 per cent after six years.
The number of such loss-making cases may increase if protests continue and the economy does not pick up, said Hendrick Leung, director and general manager at Centaline Finance.
"Mainlanders are interesting. When they want to sell flats, they would not think so much and want to sell it immediately," said Leung.
At least four properties have been sold in such panicked behaviour since July.
Sammy Po, chief executive of the residential division at Midland Realty attributed the owners' urge to sell quickly to the slowing Chinese economy, the US-China trade war that dampened their own businesses and prospects of dropping home prices in Hong Kong.
"Their businesses might have been affected so they may need to sell the flats to cash in for helping their operations and solve their financial predicament," Po said. "They are also aware that the prospects of the home market may not be so good. Because of the economy, they may sell more cheaply."
China's economy has been slowing down under credit tightening and the US-China trade war in recent years, with industrial production and retail sales all losing momentum in July.
The loss-making transactions come as the Centa-City Leading Index, a timely home price index compiled by Centaline Property Agency, fell 1.2 per cent from late June to the week ended August 11, following the 0.8 per cent drop in official index in June.
But non-local and corporate buyers have gradually lost buying interest in property in the city, particularly for flats worth less than HK$10 million.
The number of homes they bought slid from 2,506 in the second half of 2017 to 985 in the first half of this year, according to data compiled by agency Qfang.
The proportion of such buyers in Hong Kong's residential property market has plunged to a mere 2.7 percent in the first half of this year, compared to the high of 8.2 percent in the second half of 2017, according to Qfang.
Vincent Chan, managing director at Qfang, attributed the drop to the buyer's stamp duty for non-local and corporate buyers, at 15 percent of the flat's value, as well as the recently weak investment sentiment under uncertain economic environment.
Buyers who already own a home in Hong Kong are also required to pay an additional 15 percent double stamp duty, raising their levy to 30 percent.
The devaluation of the yuan can hardly help to offset their loss, Chan said. The yuan has depreciated 5.1 per cent since mid-April.
"When the money becomes an asset, then currency is not a very important factor," Chan said. "After the money leaves China, then they would not usually consider to go to back to China. Whether the falling yuan can affect investment sentiment remains to be seen."