This article first appeared in The Edge Financial Daily, on August 6, 2019.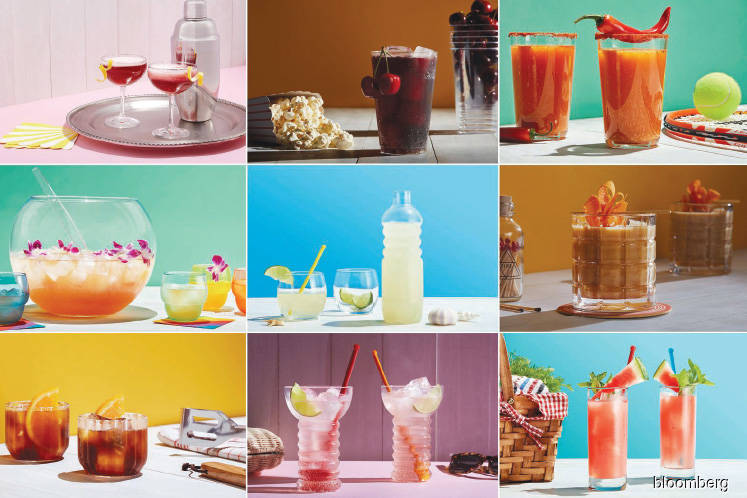 It is hot. You are thirsty. And it is time to relax.
While the easy way out during summer's thick, halcyon days may be a frosty craft beer or crisp rose, it is also time to switch it up to something stronger, something tastier, and for when you have guests over, something more impressive. For that, we have turned to the experts: Bartenders and bar owners, cocktail critics and cookbook authors, and our own resident mixologist to create the perfect cocktail for every summer situation.
None of the following drink recipes require specialised tools or esoteric ingredients. And they are all easily prepared by even the most novice of bartenders.
They will cool you off on a sun-splashed beach or help you toast sunsets from a roof. They will spice up the big game, make relaxing in the park a cinch, and level up picnics and backyard cookouts to the enjoyment (and envy) of your neighbours. Read on to find the best punch for a crowd, a complex nip to share from a flask, and a solid sipper enjoyed solo with a book.
And if you find a recipe that does double duty? Cheers to you. It is summer, after all. We are not going to get too strict about things now. — Bloomberg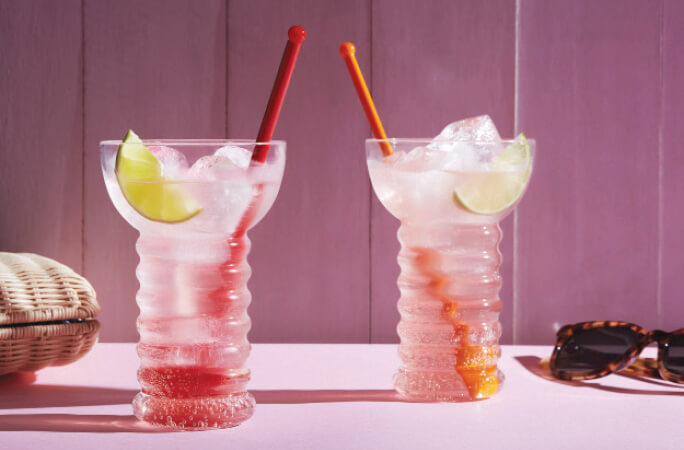 Vespertine Paloma
Let those summer nights unspool organically with an all-booze variation of the zingy Paloma. Mezcal, St Germain, and a Ramona canned grapefruit wine spritz pack a robust yet refreshing punch.
Serves one
    1½ oz Sombra mezcal
    1 oz St Germain elderflower liqueur
    One can (about 8.4 oz) Ramona Ruby Grapefruit
    Combine all ingredients in an unbreakable cup with ice and stir to combine. Garnish with a lime wedge. This recipe can easily scaled up into a pitcher or even a punch bowl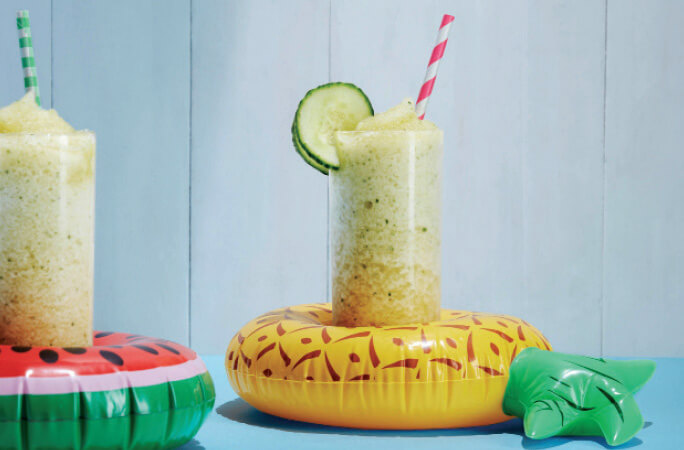 Spicy Swimsuit
Grab a bag of ice and rev up your blender for this easy frozen drink. Crisp cucumber and pineapple juice cool off spicy Ancho Reyes Chile Liqueur for an effective poolside thirst quencher on the hottest of lazy days.
Serves three to four
    10 oz Ancho Reyes Chile Liqueur
    8 oz pineapple juice, fresh or store-bought
    4.5 oz simple syrup
    Half cucumber, deseeded
    Combine all ingredients in a blender, and blend on medium for five seconds, until the cucumber is liquefied. Add six cups of ice, and blend on medium for 30 seconds. Pour into unbreakable tumblers. Garnish with a wheel of cucumber, and serve with a bubble tea straw.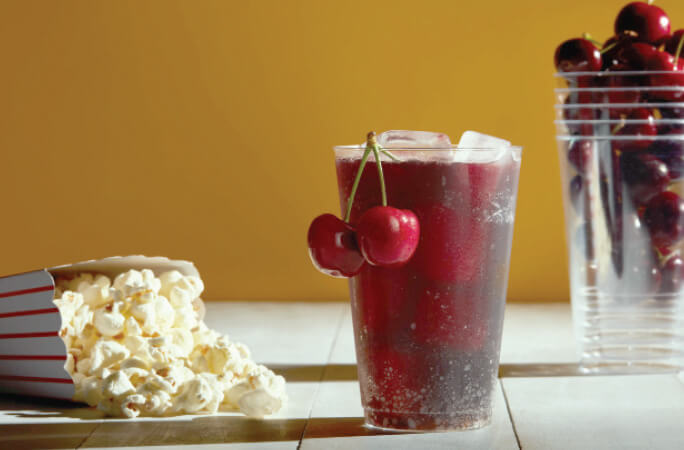 Txerry Kalimotxo
A kalimotxco (calimocho) is one of the simplest cocktails around — and it is exceptionally easy to surreptitiously carry, too. Here, a version made with Cherry Coke pairs perfectly with salty popcorn and an outdoor movie in the park.
Serves one
    6 oz red wine, such as Spanish Rioja or temperanillo
    6 oz Cherry Coke Zero
    Combine in a large, park-friendly (unbreakable) cup filled with ice. One standard 750ml bottle of wine will make four cocktails.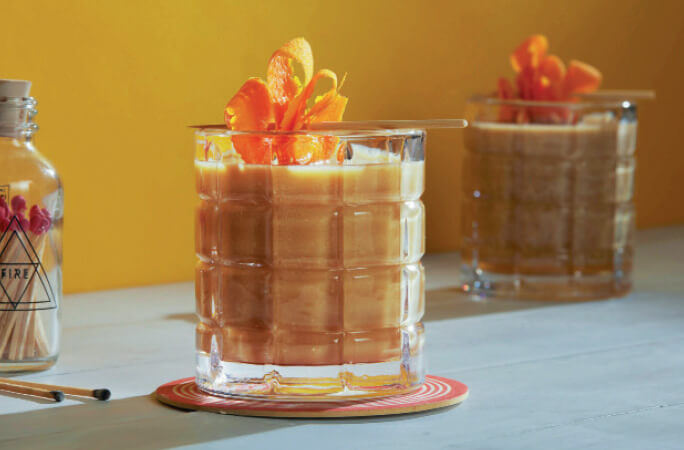 Midsummer Nightcap
There is nothing wrong with taking slugs off a bottle of whiskey passed around a campfire. But with a little prep and some intriguing ingredients — Fernet-Branca, creme de cacao — your next nightcap could be as breathtaking as the stars in the sky. No ice needed.
Serves two
    1.5 oz Four Roses Yellow Label bourbon
    1.5 oz Dolin Rouge sweet vermouth
    1.5 oz Fernet-Branca
    0.75 oz creme de cacao
    1.5 oz water
    Orange peel, for garnish (optional)
    Combine all ingredients in a mixing glass and split between two old-fashioned glasses. Garnish with an orange peel.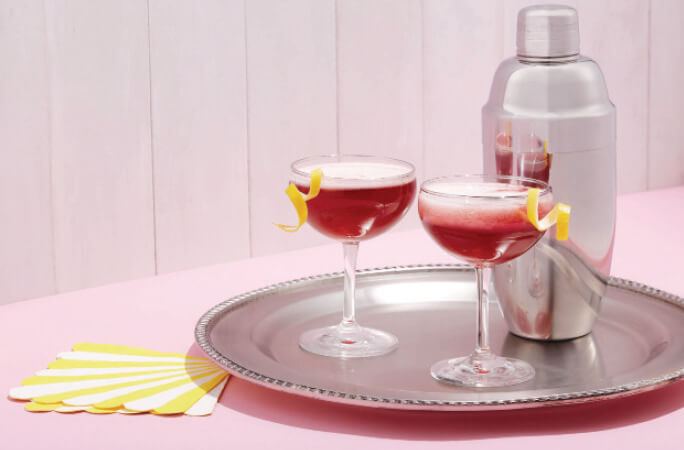 Seersucker Fizz
Amid all the benefits and garden parties you have in the days ahead, when it comes time to host your own swish affair, give your guests something they are not getting elsewhere: A glamorous mash-up of iconic gin cocktails, with French cassis and a topper of champagne for good measure.
Serves one
    ¾ oz Monkey 47 gin
    ¾ oz Dolin dry vermouth
    ¾ oz Le Jay Creme de Cassis de Dijon
    ½ oz lemon juice
    1½ oz champagne
    1 oz Fever-Tree tonic water
    Lemon peel, for garnish
    Combine gin, vermouth, creme de cassis and lemon juice in a cocktail shaker and add ice. Shake for 15 seconds. Strain into a chilled cocktail coupe (or white wine glass). Add tonic water and champagne. Garnish with a lemon peel.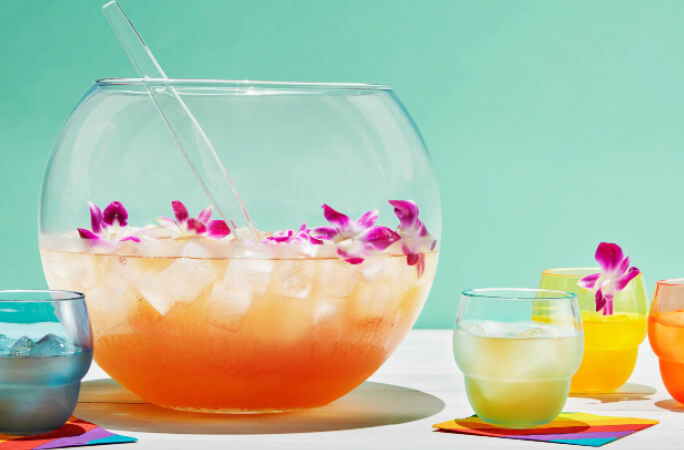 Pay It No Mind Punch
While the 50th anniversary of the Stonewall riots and June's festivities may be past, this Marsha P Johnson-inspired recipe brings dazzle to any large celebration. A base of vodka with a peach tea infusion, plus sparkling rose, is a low-effort, high-impact way to party.
Serves 10 to 15
    750ml chilled peach tea-infused vodka (below)
    10 oz simple syrup
    8 oz fresh lime juice
    Ice
    One 750ml bottle chilled rose sparkling wine
    1 litre chilled sparkling water
    Edible orchids, for garnish
    Pre-chill all ingredients for at least four hours before serving. Combine tea-infused vodka, simple syrup, and lime juice in a punch bowl with four cups of ice cubes or, preferably, a few medium-sized blocks of ice (they can be made in deli containers or Tupperware food savers) to reduce melting and dilution. Top with the rose sparkling wine and sparkling water. Garnish with edible orchids.
For peach tea vodka
    10g or five bags peach tea (such as Harney & Sons)
    1,750ml bottle vodka
    Combine tea and vodka in a non-reactive container; let steep for 10 minutes and strain. The yield will be slightly less than you started with, but it will work with the recipe above. The infusion can be prepared up to one week in advance.
For simple syrup
    Combine equal parts sugar and water in a small pot over low heat, stirring occasionally until all the sugar is dissolved. Let cool before using. Keep in the refrigerator in an airtight container for up to one week.