This article first appeared in The Edge Malaysia Weekly, on October 19, 2020 - October 25, 2020.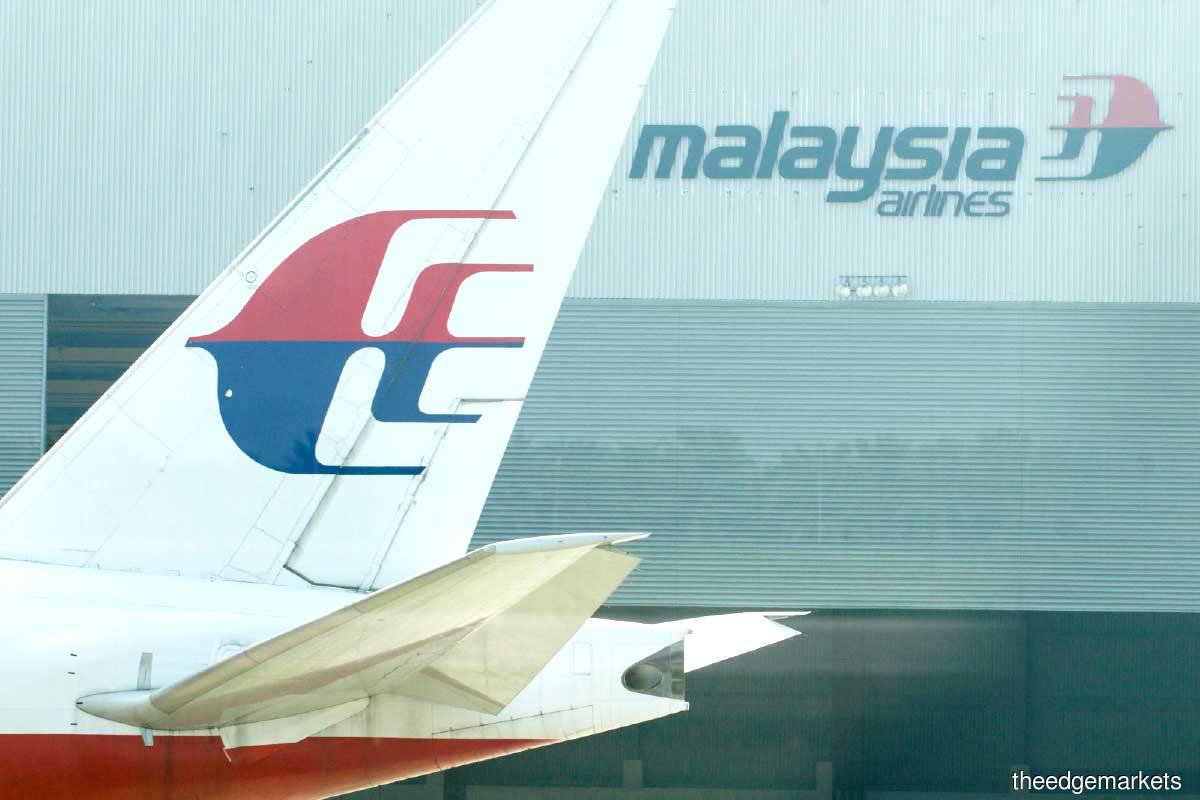 IT is one of the three conditions laid out in Plan A to ensure Malaysia Airlines Bhd's (MAS) survivability — policy intervention to address the long-standing overcapacity problem in the airline industry.
The first condition is to convince its creditors to accept a haircut on their outstanding debt as part of a debt restructuring scheme, after which its sole shareholder Khazanah Nasional Bhd will inject new capital into the airline to tide it over until the expected full recovery in the domestic and Asean air travel markets in 2022.
Even before the Covid-19 pandemic, overcapacity in the industry was already weighing on the carrier's top line and margins as the entry of new airlines drove a massive increase in seat capacity. It has been blamed as a contributing factor for the failure of the RM6 billion MAS Recovery Plan (MRP), which had aimed to return the airline to profitability by the end of 2017.
As MAS rebuilds its balance sheet, its group CEO Captain Izham Ismail wants the government to step in to tackle the issue of overcapacity in the airline sector to ensure long-term sustainability.
"Even if the other two conditions are achieved, but we as a country do not look at how to manage the market's capacity, then let's just close the airline down. If the nation doesn't have a collective view to make MAS work, then we should shut it down," he tells The Edge in a recent interview. (See also cover story "Airlines play hardball with creditors", Issue 1340, Oct 12.)
"I need my stakeholders to resolve the overcapacity problem. That is the problem facing the industry and MAS. So far, nobody is hearing us," he says.
The carrier has prepared a contingency plan if Plan A does not work out. It will shut down MAS and operate under sister airline FlyFirefly Sdn Bhd's Air Operator's Certificate (AOC) to ensure the business continuity of the national carrier.
"(If I fail to garner the support of at least 75% in debt value of the creditors,) I am ready to press the button for Plan B and file for bankruptcy here. I would have no choice but to use Firefly's AOC," says Izham, adding that six months to one year down the road, Firefly could change its name to reflect a Malaysian identity. "So, Malaysia will continue to have a national airline."
Firefly would then have both jets and ATRs in its fleet, but operate at a smaller scale initially. That is because Firefly will have to apply for new air traffic rights on international routes that it currently does not fly to, Izham explains. On Oct 15, Malaysia Aviation Group Bhd (MAGB) — the holding company of MAS and Firefly — announced that Firefly will be adding up to 10 narrow-body jets to its fleet in phases, serving the domestic, Asean and Asia-Pacific markets out of Penang from the first-quarter of 2021. MAS may also deploy its Boeing 737-800s to Firefly.
 "The lesson learnt from MRP is not to roll from old to new, but to go really fresh.
"Of course, Plan B is not preferred, but if the dynamics are against MAGB, we have no choice and we will definitely press the button. MAGB needs to restructure (RM16 billion worth of) debt it owes with about 40 creditors such as banks, aircraft lessors, aircraft maintenance service providers and key suppliers. Restructuring our cost base does not mean our creditors will lose money. It is just that their earnings will be less," Izham says.
Prominent economist Dr Nungsari Ahmad Radhi, who was executive chairman of the Malaysian Aviation Commission (Mavcom) between July 2018 and April 2020, concurs that the aviation industry before the pandemic was one characterised by overcapacity.
"Airlines, especially the lower-cost carriers, ordered huge numbers of aircraft and were pressured to fill them up. Prices fell. Margins were razor thin.
"And aviation became more than just flying — it was also leasing and other auxiliary services from ground handling to engineering to insurance to retail to developing a digital platform and brand recognition. But these evolving models of aviation business proved to be fragile to shocks such as spikes in oil prices. The pandemic was much more than such a shock. It was more of a fatal blow to many," he says.
Nungsari believes there will be a global industry-wide consolidation and a redefinition of what an airline is. "Any decision on MAS, or even AirAsia Group Bhd, will have to be made in consonant with these dynamics."
Tunku Datuk Seri Iskandar Tunku Abdullah, group executive chairman of Melewar Group, agrees that there are overcapacity concerns in the industry, noting that even before the pandemic, MAS was already trailing behind not only AirAsia and Malindo Airways Sdn Bhd, but also foreign carriers such as Emirates, Etihad, Qatar, Cathay Dragon, as well as the various Chinese airlines in market share.
"For MAS to compete in this market against such players, it needs to have advantages but those will be deemed as antitrust and may result in retaliatory action," he tells The Edge.
How much overcapacity is there?
Izham says in 2019, there were 37.5 million seats in the market as opposed to the country's population of 32 million.
"Twenty-five years ago, there were only five airlines operating (out of Malaysia) — MAS, Singapore Airlines (SIA), Garuda, Royal Brunei and Thai Airways. Today there are 32 airlines.
"In 2019, even before the pandemic, the number of seats available in Malaysia was about 1.5 times greater than demand. For instance, there were four airlines operating out of Penang — MAS, AirAsia, Malindo Air and Firefly — all fighting for you (passengers).
"Also, an air ticket for a 45-minute flight from Haneda to Osaka (Japan) costs US$300, Jeju to Gimpo (South Korea), US$290, but KL to Penang would cost US$20. It doesn't make any sense. How do you expect MAS to recover in this environment, notwithstanding the balance sheet that we had inherited?" he asks.
As at early-June, Malaysian and foreign carriers had cancelled 38.8 million seats (34.9% of total 2020 seat capacity) owing to the pandemic, according to Mavcom's June 2020 Waypoint report.
A national carrier need not be state-owned
"A national carrier was a concept at the onset of aviation when governments entered the industry ahead of the private sector. That is no longer true, of course," says Nungsari.
"What's needed for a country, for Malaysia specifically, is connectivity that serves our economic interests — a connectivity that links us to the world [in terms of] both passenger and cargo. There should be sufficient choices available and such choices come from competition.
"But we started with the legacy of a national airline. Although we have liberalised the industry, a national airline remains. The economic regulations by Mavcom don't favour the national airline nor does it discriminate against other airlines. So everything boils down to competitiveness and both the operational and financial sustainability of airlines," he says.
"At the end of it all, regardless of who the shareholders are, it is about sustainability within the context of competition in the industry and what's needed for the country."
Nungsari points out that the regulatory environment and the national imperatives are clear, that is, the government as a shareholder must decide how to transition its ownership role not just in aviation but in all parts of the industry.
"What happened to MAS before the pandemic was clearly not sustainable and neither did it achieve a national airline role. Its footprint was shrunk to that of a regional airline and it lost the lustre it once had as a premium airline," he says.
"Starting point matters. The government now owns an airline. What it shouldn't do is try to run the airline. It has been doing that unsuccessfully since the airline was nationalised after being privatised. So it is left with two choices: It gets out totally and ensures robust economic regulation is in place, or it divests its interests in MAS for it to be part of another airline group that serves the national economic interests.
"Also, strong economic regulation needs to be in place," notes Nungsari.
"My absolute conclusion is that the government should not run airlines. It should not abandon an airline it already owns for another. It should ensure economic regulation is strong to protect both the economic interests of Malaysian businesses and consumers," he says.
Tunku Iskandar, who is former president of the Malaysian Association of Tour and Travel Agents and former chairman of the Pacific Asia Travel Association, believes that every sizeable nation needs a national carrier, but that it need not be government-owned to be deemed the flag carrier of a country.
"Indeed, in the current scenario, both AirAsia and Malindo Air have had degrees of rights and privileges given by our government for their international operations, at times even to the disadvantage of MAS. Of course, it is nice to have an airline bearing the country's name to be the flag carrier, but there are examples around the world where this is not so," he says.
Etiqa Insurance and Takaful chief strategy officer Chris Eng Poh Yoon thinks having a national carrier is important.
"The public generally sees a national carrier as just a form of glamorous transport that is branded for nationalistic purposes. However, a national carrier also plays an important role in inbound tourism and arguing for landing rights and routes across the world to increase the prominence of the country," he says.
"Thus, it is crucial if a national carrier can be set up with this explicit purpose in its vision and mission, and part of its costs should go towards this purpose and the cost should be made transparent and reported.
"The costs can be cored out of the national tourism budget and losses should be capped at a certain level. These are not easy things to implement, but if the government can do them, then we should have a national carrier.
"Whether it is MAS or AirAsia or a merged entity as the national carrier, it must have this as part of its corporate role," he adds.
Still, Eng says, a national carrier that is state-owned works better, "but its financial accounts must be transparent and published for public consumption".