This article first appeared in Digital Edge, The Edge Malaysia Weekly, on May 23, 2022 - May 29, 2022.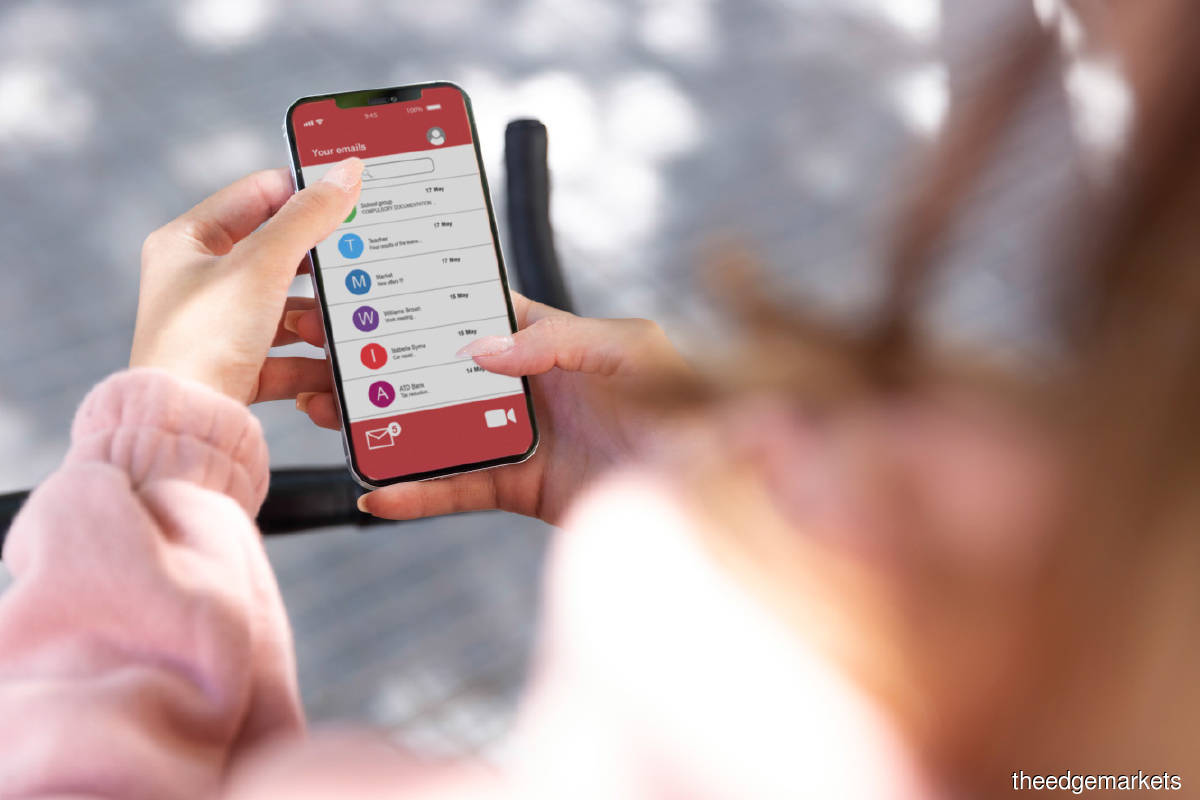 Rapid digitalisation throughout Southeast Asia has resulted in the exponential growth of e-commerce spending and mobile application development in the region. Over the last two years, online cash registers have been ringing with even greater fervour as online commerce, ride hailing, self-service apps and delivery become the primary method for communities to shop, dine and move.
According to a Google, Temasek and Bain & Co report, eight in 10 Southeast Asian internet users are digital consumers today. Similarly, the report finds that eight in 10 merchants anticipate that more than 50% of their sales will come from online sources.
As retailers and service providers everywhere brace themselves for an avalanche of consumer spending, these shoppers are driving a sea change in Asia, with a Forrester study showing that more consumers in Asia are shopping with their smartphones now. In Malaysia, a study by JP Morgan found that an estimated 63% of smartphone users shopped on their devices via apps, with mobile commerce making up the majority (59%) of all e-commerce transactions in the country.
Mobile's impact on building customer loyalty
Now more than ever, organisations across industries understand that adopting a mobile strategy cannot be an afterthought. It must be an integral part of the core strategy for overall customer engagement.
Take the financial services sector. According to a report by Forrester Research, a growing number of consumers are frustrated that banking apps lack the same functionalities offered on websites, such as budgeting and saving features.
When managing finances, especially during high spending periods, users want mobile banking to be seamless, and they expect the services offered to be equal to in-store or web offerings. However, many customers complain about the obstacles they face in leveraging apps to do things like receive financial advice that's tailored to their unique financial circumstances. These challenges have resulted in users increasingly opting for digital banks that are not hampered by outdated technology, and are instead designed to make the digital experience effortless and enjoyable for users at scale.
Similarly, within retail, customers are frustrated with mobile experiences. Users are often unnecessarily prompted to fill out lengthy registrations or create accounts that are difficult to navigate on mobile devices. Retailers that are slow to digitally innovate unwittingly create a subpar experience for their customers, such as offering limited payment options and requiring users to provide information they've repeatedly shared.
To build a loyal customer base, organisations must augment their cloud strategies with mobile and edge capabilities in mind. This is evidenced by a PwC report that found that nearly three out of five consumers will not return to apps after several bad shopping experiences and 17% will avoid apps after just one bad experience. Without prioritising mobile as part of the customer experience, organisations risk potentially losing up to a fifth of their customers.
Growing need for a mobile database that extends to the edge
All of this highlights the fact that companies need to improve their approach to data to ensure that the mobile experience matches the web experience. With the right technology, organisations can empower developers to not only meet this critical requirement but also create new and dynamic mobile apps that give organisations a competitive advantage during high traffic periods.
Develop a mobile strategy that creates unmatched consumer experiences
To effectively seize opportunities in the growing mobile retail space, forward-thinking companies must invest in a well-conceived mobile strategy and adopt technologies that empower developers to build innovative, scalable, always available and user-friendly mobile apps or risk losing ground to the competition and customers as well. A pleasant and fail-proof shopping experience is critical to satisfying the needs of consumers with increasingly short attention spans and exacting demands for efficient, seamless and highly personalised experiences across all channels of engagement.
Next-generation technology, the key to unlocking future-ready mobile apps
Seismic market disruptions since 2020 have dramatically altered consumer demands and expectations. Streamlining the development process to make it more effective and less stressful has become increasingly vital for developers to meet these urgent and exacting demands. This is precisely what next-generation technologies such as NoSQL databases for mobile apps achieve.
Mobile apps require dynamic databases. NoSQL databases are designed to manage these with its high accessibility and unmatched capability to deal with various data sources, implement flexible — as opposed to fixed — schemas and maintain performance.
Adopting a NoSQL edge-ready data platform, which includes an embedded mobile database with built-in sync capabilities, will enable organisations to store, process, synchronise and analyse data directly at the point of interaction, powering modern apps that are always fast and reliable.
Moreover, its offline-first capabilities provide a consistent experience for users, even in locations where the internet connection is slow, unstable or completely absent for extended periods, ensuring a seamless customer journey at every possible touchpoint.
Businesses are seeing the value of combining NoSQL cloud databases with an embedded mobile database that delivers individualised but synchronised consumer experiences across in-person, web and mobile devices at scale. Companies that fail to offer superior mobile capabilities risk falling behind the competition and missing out on the hefty returns of holiday-driven consumption.
A different approach to data management
Mobile consumers demand an uninterrupted shopping experience, underscoring the imperative for apps to be usable even when network connectivity is poor or non-existent. A locally embedded database with cloud sync ensures continuous availability for apps, online and offline.
Devising a go-to market strategy focused on elevating the mobile shopping experience requires a step-change in the company's approach to app building. Organisations need to reconsider their app architecture and ecosystems. A database technology that optimises data collection and management will enable developers to create innovative and dynamic mobile apps that provide businesses with a competitive edge and allow them to be at the top of their game during peak buying seasons.
---
Stuart Fisher is regional vice-president for Asia-Pacific and Japan at Couchbase, which offers cloud databases for business applications