This article first appeared in Digital Edge, The Edge Malaysia Weekly, on June 27, 2022 - July 03, 2022.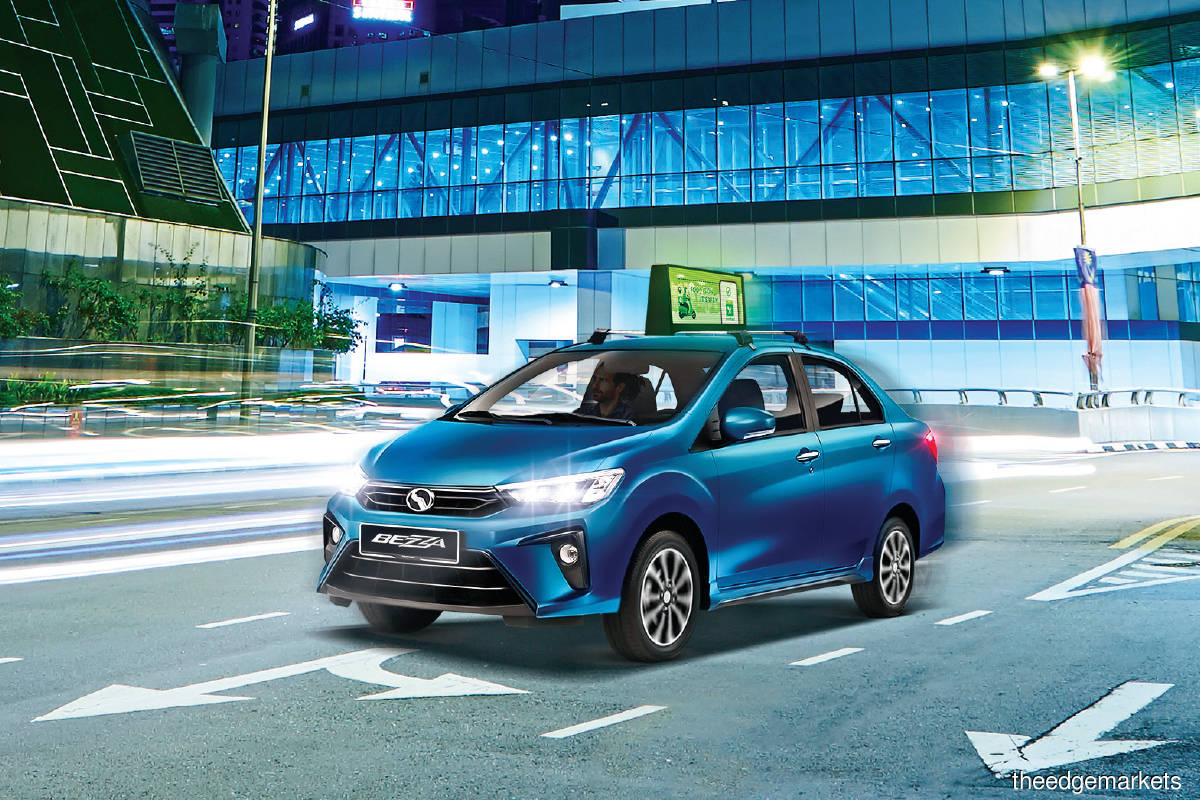 As the country goes back to pre-pandemic living conditions, businesses are becoming more aggressive in trying to capture the eyeballs of potential customers. But traditional static advertising methods, such as billboards, may not be as conducive for all businesses.
Seni Jaya Corp Bhd — a billboard company that has been around for more than three decades — realised this gap in the market and partnered with Noisy Sherbert Sdn Bhd to incorporate personalised versions of the latter's tech solution, ENOMAD, to allow for better advertising opportunities and disbursement of advertisements. Noisy Sherbert (owner of the ENOMAD platform) is a subsidiary of Seni Jaya.
While a number of companies have installed digital billboards, Seni Jaya CEO Jeff Cheah does not consider that an incorporation of technology as it does not optimally demonstrate the potential tech has in the advertising space. He believes that the future of outdoor advertising lies with programmatic digital out-of-home (pDOOH) solutions.
You may have noticed pDOOH in action, specifically on some e-hailing vehicles in the Klang Valley with a display screen on top of the car, playing different advertisements. This mode of advertising has been proven to work in countries like the US and the UK, says Cheah, who claims that this is the first pDOOH solution in Malaysia.
"With pDOOH, which is a fully automated platform driven by data, the software does the work, not the hardware. It allows for distribution of advertisements by targeting it at certain people and localities and it is mobile," he explains.
Brahma Shakthi, CEO of Noisy Sherbert, shares that the company started developing ENOMAD's technology and software behind pDOOH two years ago when they, too, observed a gap in the advertising market. He adds that pDOOH allows for the customisation of programmatic triggers such as location, weather, traffic conditions, and even date and time.
"What we wanted to do is take DOOH and add the programmatic function, but we needed assets; and the best way to do that was to work with e-hailing drivers and vehicles. Seni Jaya was the best partner because it has a self-sustainable ecosystem in which our technology can work," Brahma explains.
"Most [e-hailing] cars drive for eight to 12 hours, some up to 15 hours a day. That gives us a lot of air time on the road."
Brahma says that there is a lot of technology put in place to enable customisation but, essentially, it involves the use of the global positioning system (GPS) and Internet of Things (IoT) devices for the screens, which are connected to the internet via a data SIM card. The screens are then able to communicate with ENOMAD's cloud computing system.
How it works
Assuming there's a restaurant in Bangsar, KL, that is offering a lunch promotion, ENOMAD can put up an advertisement of it and have the time belted to display from 11am to 2pm within the Bangsar area. Brahma explains this method involves a geofence, which is an invisible ring that will trigger the advertisement to come on when a car enters a specific geolocation.
"It may seem very simple, but there's a lot of data processing in the backend. The screen on the car is connected to the cloud and is constantly 'talking' to our cloud system to tell its location, time, and then once that intelligence comes in and processing happens in our cloud, it will then tell the specific screen to trigger or place specific content," he explains.
E-hailing drivers are compensated for setting up ENOMAD's screens on their car, creating added revenue for drivers. Brahma says the drivers can earn up to RM500 a month for driving a minimum of 160 hours a month, averaging at eight hours over 20 days.
Seni Jaya ran a campaign with Carsome from January to April this year, with 50 cars that travelled 773,852km for 24,183 hours and received 35 million estimated impressions. "Carsome came on board as it saw the tech solution as innovative and believed it had market potential," says Brahma.
There are currently about 150 cars on the road with ENOMAD's solution and they are targeting to have 300 cars on the road by end-2022 in the Klang Valley. Beyond that, the company will be looking at other specific geolocations such as Penang, Ipoh and Johor.
As simple as Facebook boosting
For companies that want to put up advertisements, all they need to do is sign up for an account on ENOMAD's website and place the advertisement campaign order, as one would when boosting a post on Facebook.
Once a user logs in, they will be greeted with a dashboard, which will allow for the application and management of advertising campaigns. The dashboard also allows the user to see which screens are showing which advertisement, and where they are on the map in real time.
When setting up an advertisement, a user will need to input the location target, campaign duration and advertising budget. The system is also able to calculate the estimated advertisement plays it will have with the budget allocated, allowing users to adjust the frequency to their liking.
Next is the uploading of media, which will go through an approval process. There are people on the backend reviewing the advertising content to ensure that it fits within the government's advertising policies and guidelines. It typically takes three to seven days for an advertisement to appear on the screen, but Brahma says they are working to make it as real time as possible.
An advertisement's location and display time can be changed even after a campaign has been launched, allowing for flexibility and visibility of the content. Users can also track an advertisement's progress in real time and temporarily pause a campaign if needed.
The dashboard also provides users with advance monitoring reporting so they can adjust the campaign's goal. Eighty per cent of the system is software driven, with one or two people monitoring manually in the backend.
Assuming a campaign falls short of the cost that was spent on it, the balance is credited into the user's account. The user can then choose whether to continue the campaign or use it for another promotion.
Brahma says they are working on improving the existing technology as well as testing out new potential targeting methods, such as targeting audiences based on their interest and demographics, which will then trigger advertisements in specific areas populated by this audience.
"In future, we will also include a bidding component. Let's say I'm an advertiser and I want my ads at a specific time, but there are 10 other advertisers wanting that same slot. I can bid for it. At the end of the day, there are limited screens with fixed airtime," he says.
Regional expansion
In a country like Malaysia where there are a number of cars on the road daily, outdoor and DOOH advertising will remain relevant. Even digital companies need to rely on real-world advertising to get people on board their product or solutions.
With that in mind, Brahma says the company is in discussions with a few territories to expand its products and services regionally.
"If you go to places like Jakarta and Bangkok, their traffic jams are worse than Malaysia's, so we're looking towards a joint venture with a local partner or a licensing agreement for them to use our tech," he says.
"We're also looking at how we can deploy the hardware on different vehicles, such as bikes in Vietnam. The issue here is whether we can generate enough power for the screen with the bikes and we're working on it. We're quite confident that we are able to vary the type of vehicle."
The challenge, he says, lies in the advertising regulations set by different countries. On top of that, connectivity in some areas is not stable, which will then affect the playing of the advertisements.
"We will need to choose our technology partners carefully and learn to work within the stipulated regulations of each country."