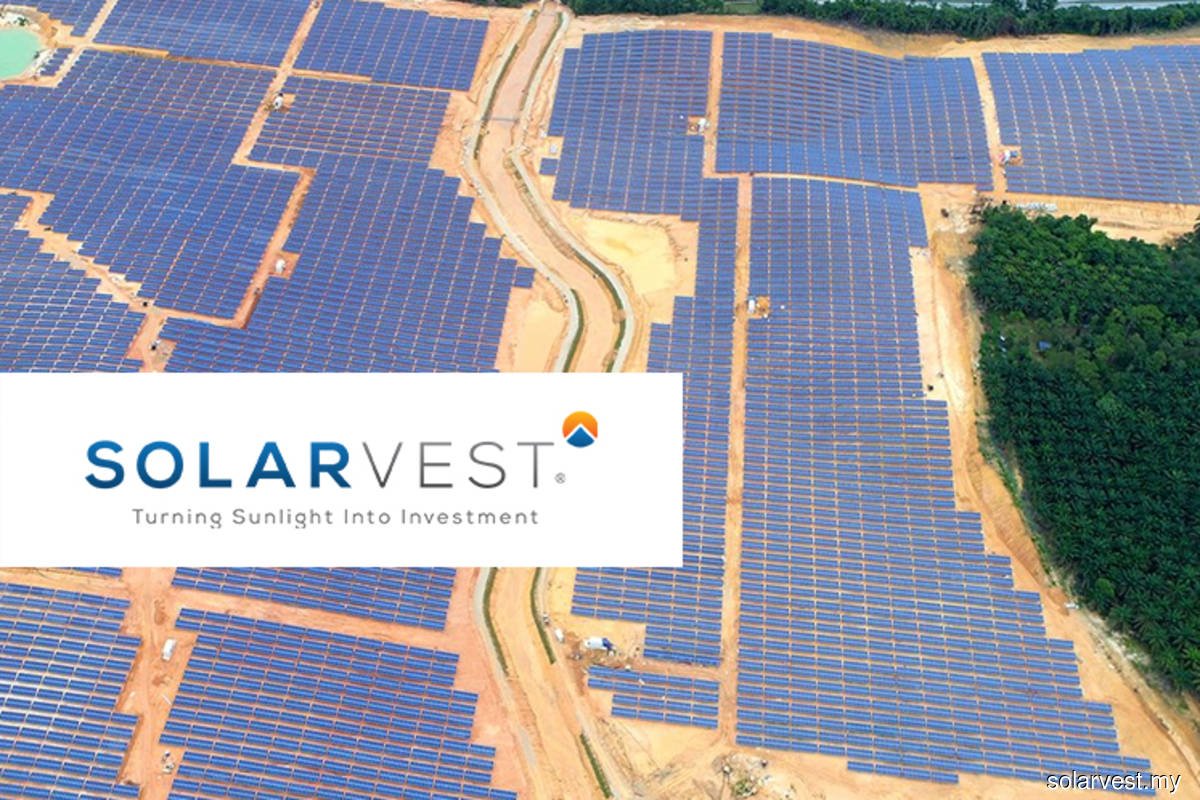 KUALA LUMPUR (Oct 11): Solarvest Holdings Bhd on Monday launched Solarvest Innovation Lab 2021 (SIL 2021), a start-up programme to spur innovation and entrepreneurship development in Malaysia with particular emphasis on renewable energy (RE), green technology (greentech) and financial technology (fintech).
In a statement on Monday, the clean energy specialist said it is partnering with the likes of Malaysian Technology Development Corporation, Telekom Malaysia Bhd, Malaysian Global Innovation and Creativity Centre, OCBC Bank (Malaysia) Bhd, INTI International University and Colleges, Junior Chamber International Malaysia, the JCI Creative Young Entrepreneurs Award and many other notable names to accelerate the nation's green agenda and digital revolution through the search for bright and innovative ideas from budding start-ups. 
"Through SIL 2021, we are excited to unearth like-minded start-ups with transformational ideas that could potentially spark exponential growth in the RE and fintech industries.
"We believe start-ups can play an important role in the advancement of not just the RE and fintech industries but the economy as a whole. They are usually the ones that come up with game-changing ideas. However, the lack of financial resources and business knowledge typically is a barrier to them from making the next leap. 
"Through SIL 2021, we are confident in our ability as a mentor as well as an investor to bridge the gap between great ideas and marketable execution," said Solarvest group chief executive officer Davis Chong Chun Shiong. 
Chong added that SIL 2021 is able to create an ecosystem where both Solarvest and the start-ups could form a symbiotic relationship. 
The start-up programme is split into two rounds of funding, namely seed funding and accelerator funding. The seed funding round is aimed at start-ups with bright business ideas yet to be commercialised. 
Successful new ventures will receive a seed fund amounting to RM10,000 to prove a concept within six months. To bring them up to speed, SIL 2021 will also be providing, among others, special business workshops, business coaching and physical workplaces.
"Once an idea has been proven viable, the candidate is eligible to participate in a subsequent pitch to potentially receive an accelerator fund of RM100,000 in exchange for a certain percentage of ownership of the company. 
"Businesses that already have a proof of concept can bypass the seed funding round to apply for the accelerator fund directly. 
"Benefits-in-kind similar to the preceding round will be offered with the objective of idea implementation and bringing the product or service to market within a time frame of 12 months," the group said. 
It will also assist in further fundraising and other grant applications that are relevant and help the company get connected by leveraging its extensive business network.
At the noon break on Monday, shares in Solarvest were six sen or 4.58% higher at RM1.37, giving it a market capitalisation of RM909.62 million. 
Read also:
Govt to incentivise other growing areas of solar industry in Budget 2022 — Solarvest CEO