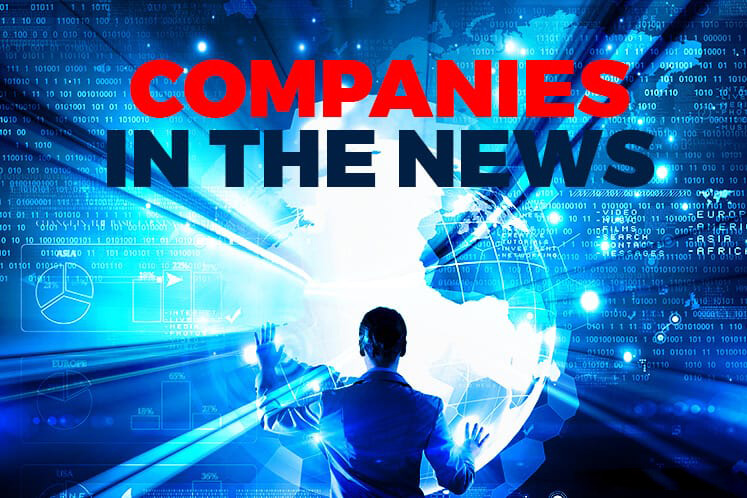 KUALA LUMPUR (April 14): Based on corporate announcements and news flow today, companies that may be in focus tomorrow (April 15) include Solarvest Holdings Bhd, MyEG Services Bhd, mTouche Technology Bhd, AHB Bhd and Konsortium Transnasional Bhd.
Solar photovoltaic (PV) system specialist Solarvest Holdings Bhd has secured two new contracts in the Philippines, involving engineering, procurement, construction and commissioning works, from Vivant Energy Corporation. This marks its first venture into the Philippines.
Nak Beli, an e-commerce marketplace powered by MyEG Services Bhd, is introducing a new food service platform called Nak Makan to sell freshly cooked meals and food products online.
The platform will initiate three phases that will address different elements of the fasting month and subsequent Eid festivities.
mTouche Technology Bhd appears to have jumped onto the medical equipment supply bandwagon.
The mobile services provider is partnering with Network Global Solutions Pty Ltd (NGS), a products and components sourcing company, to supply Covid-19 test kits.
Its wholly-owned unit, mTouche International Sdn Bhd, has inked a supply agreement with NGS to distribute medical equipment in Malaysia and Southeast Asia.
AHB Bhd's application to extend the time to complete its private placement by six months has been approved by Bursa Malaysia. The new completion date is Nov 4. 
The group said the placement comprises 52.81 million shares, representing 30% of the group's issued shares.
This is the second extension given to the group in relation to its private placement exercise. On Jan 15, it received approval to extend the completion date to July 31 from Feb 1, in relation to 17.60 million new shares or 10% of the group's total share capital.
Konsortium Transnasional Bhd (KTB) said it has been classified as an affected issuer under Practice Note 17 (PN17), after its auditors highlighted a material uncertainty in the company's ability to continue as a going concern in its audited financial statements for the financial year ended Dec 31, 2018.