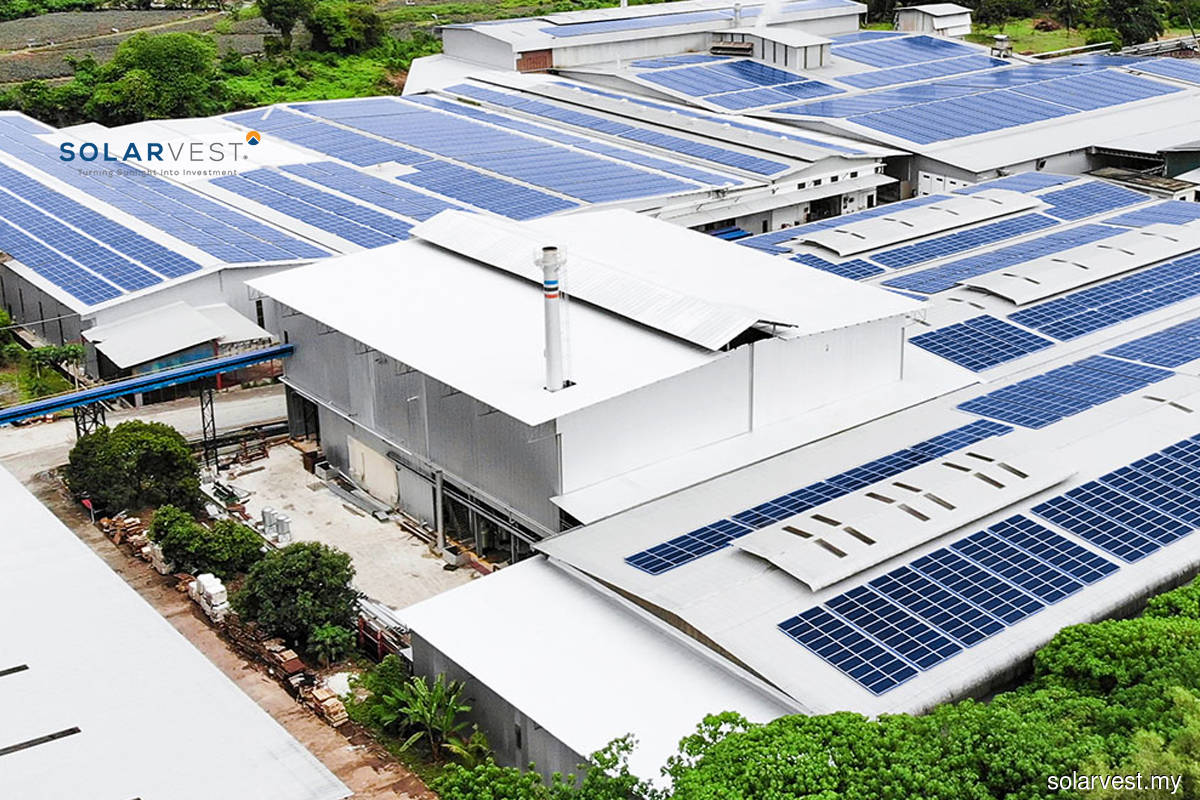 KUALA LUMPUR (Oct 13): Solarvest Holdings Bhd, a clean energy specialist, has transferred its listing status to Bursa Malaysia's Main Market, becoming the first pure-play solar company in the market.
Group chief executive officer Davis Chong Chun Shiong said this marks a significant milestone not only for Solarvest but also for the renewable energy (RE) industry in Malaysia.
"The elevation of our listing status reflects strong demand and growing recognition of the importance of solar energy in Malaysia.
"It will pave the way for us to expand the visibility of the group and gives us the platform to share the robust growth potential of the domestic solar industry to a wider pool of investors, locally and abroad," he said in a statement on Wednesday.
He said as one of the industry leaders in the local clean energy sector, Solarvest's immediate goal is to expand its presence beyond local shores.
"As a Main Market company, we are now able to attract more institutional funds, which do not have the mandate to invest in ACE Market companies.
"With that, it gives us the option to raise more funds in the future to fuel our expansion and establish ourselves in the regional market," he said, noting that ASEAN is set to become one of the fastest-growing regions for RE with an ambitious target of achieving 23% RE by 2025.
Chong said apart from regional expansion, the company is also in the midst of transforming its  business model to expand beyond engineering, procurement, construction and commissioning works, and to improve its recurring income via asset ownership and so on.
The company, he said, is also looking at diversifying into related businesses in the clean energy sphere, such as green technology-related services and the battery storage business.
As at Aug 30, 2021, Solarvest had a public shareholding spread of about 36.9%, comprising 13,293 public shareholders holding not less than 100 ordinary shares each, which exceeded the minimum requirement of a 25% public shareholding in the hands of 1,000 public shareholders.
Solarvest made its debut on the ACE Market in November 2019.
Read also:
Solarvest to transfer listing to Main Market on Oct 13