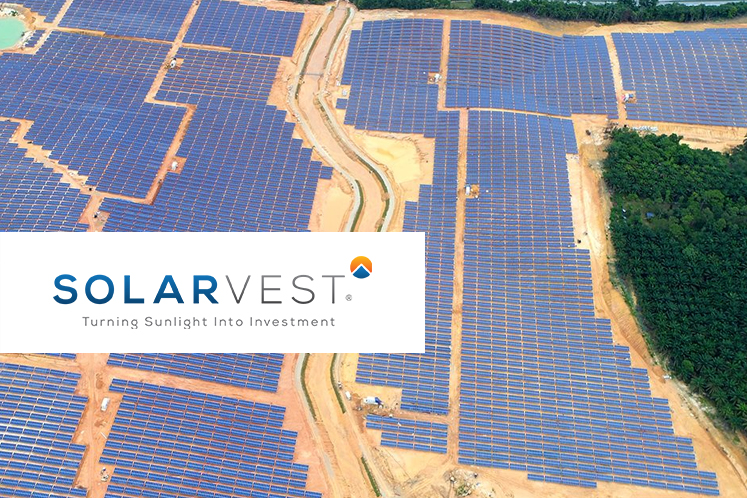 KUALA LUMPUR (Feb 11): Solarvest Holdings Bhd's share price rose as much as nine sen or 8.18% to RM1.19 in morning trades today after the company said it believes the surge in investors' interest on its shares could be due to a Bursa Marketplace session on Thursday (Feb 6) conducted by Solarvest group chief executive officer Chong Chun Shiong, who disclosed that Solarvest signed a memorandum of agreement (MOA) with egg producer Teo Seng Capital Bhd.
At 10:23am today, Solarvest shares were traded at RM1.16, with some eight million units traded. At RM1.16, Solarvest has a market capitalisation of RM429.69 million. Solarvest's share trade resumed today after a suspension between 9:13am and 10:13am in conjunction with the company's response to Bursa Malaysia's unusual market activity (UMA) query on the recent sharp rise in Solarvest's share price.
 
In statements to Bursa today, Solarvest said the company had also disclosed during the session a healthy unbilled order book of RM184.5 million as at Sept 30, 2019, for various projects in the pipeline as disclosed in Solarvest's latest unaudited financial results for the financial period ended Sept 30, 2019.
"In addition, the group had also disclosed at the sharing session that it had on Nov 21, 2019, entered into an MOA with Teo Seng for the installation of solar photovoltaic panels across Teo Seng's chicken farms and factories in Johor. Further details on the MOA are disclosed in a separate announcement dated Feb 11, 2020," Solarvest said.
In response to Bursa's UMA query on the recent sharp rise in Solarvest's share price, Solarvest said it was not aware of any corporate development, rumour or other possible explanation that could have led to the share price rise.