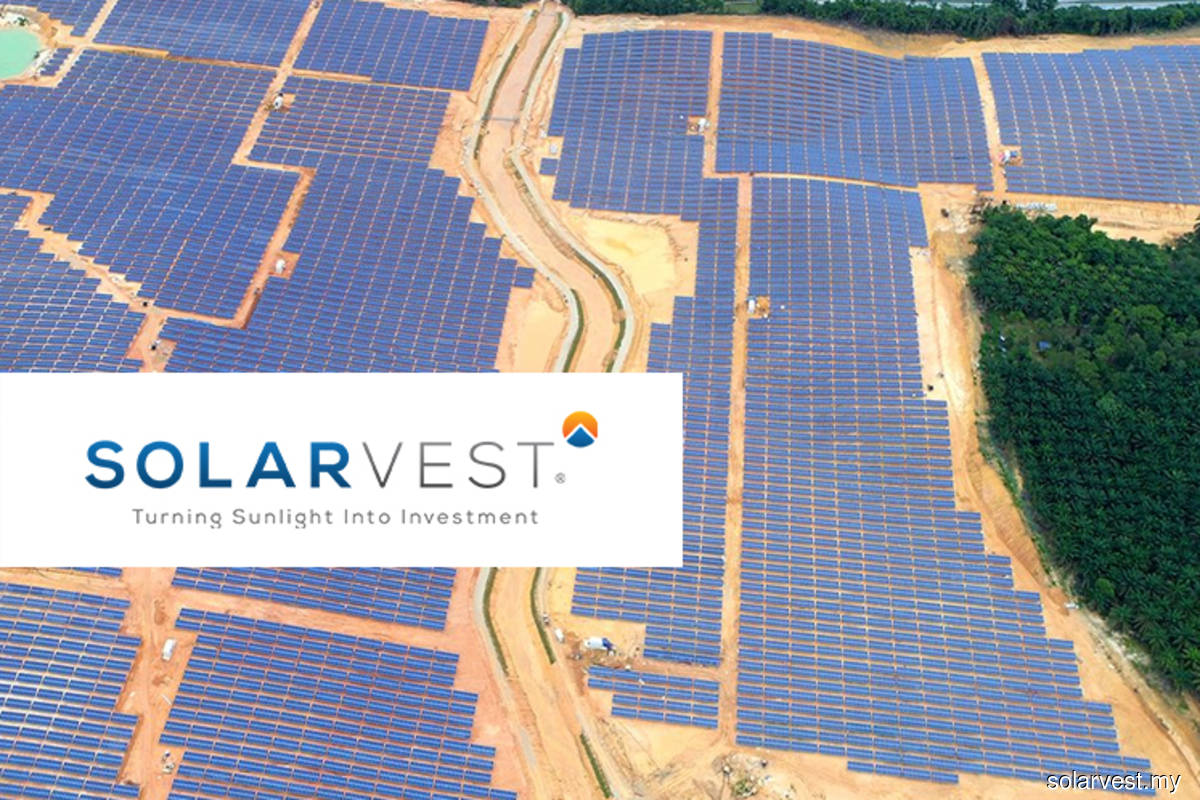 KUALA LUMPUR (Oct 5): Clean energy specialist Solarvest Holdings Bhd has bagged a RM46.75 million subcontract job from Tenaga Nasional Bhd (TNB) to provide engineering, procurement, construction and commissioning (EPCC) for the development of a 50-megawatt (MW) large scale solar (LSS) photovoltaic (PV) plant in Bukit Selambau, Kedah.
In a bourse filing on Tuesday, Solarvest said its wholly-owned subsidiary Atlantic Blue Sdn Bhd has accepted a letter of award (LOA) from TNB's unit TNB Engineering Corp Sdn Bhd for its appointment as the EPCC subcontractor for the project.
The project involves the installation of about 136,890 pieces of solar PV panel, which are capable of generating up to 50MW of green energy. It is scheduled to reach commercial operation by the first quarter of 2023.
Solarvest said both parties will be entering into an EPCC subcontract agreement which will outline the full terms and conditions of the project, with the agreement to be executed within three months from the date of acceptance of the LOA.
It said the commercial operation date and completion date for the EPCC works are expected to be March 30, 2023, and are subject to any extension as provided in the LOA and/or the EPCC subcontract.
In a separate statement, Solarvest group chief executive officer Davis Chong Chun Shiong said the LSS programme has been a key growth driver to the solar PV ecosystem in Malaysia, and that it is important to have more such programmes introduced for Malaysia to become a low-carbon nation.
"More companies such as TNB are stepping up and have declared their aspiration to achieve net zero carbon emissions by 2050. This translates into a surge in demand for clean energy sources.
"We are confident that solar energy will continue to be one of the preferred clean energy sources given its scalability and relatively low capex investment. This is evidenced in the strong growth in our tender activities that have grown to approximately RM1 billion worth of solar projects in Malaysia," said Chong.
He added that the group is exploring opportunities in the renewable energy segment, particularly in energy management and energy storage services, to strengthen its operations and maintenance segments.
The contract win brings Solarvest's total unbilled order book to over RM620 million as at Oct 5, 2021.
Solarvest shares fell two sen or 1.57% to close at RM1.25, giving a market capitalisation of RM829.94 million.