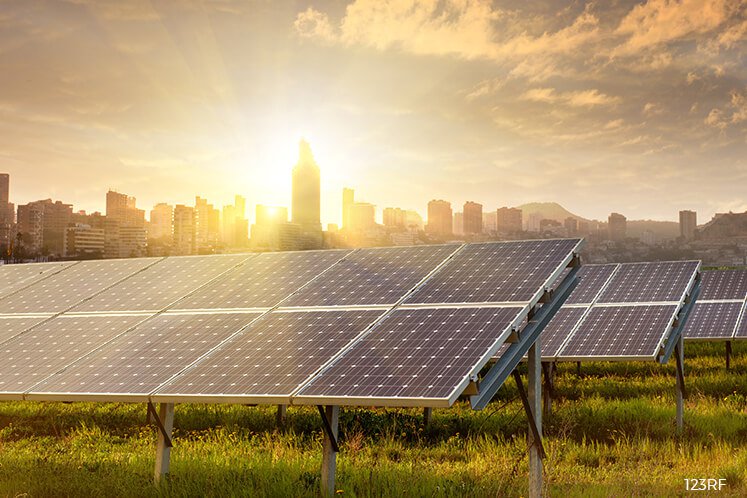 KUALA LUMPUR (April 13): Solar photovoltaic (PV) power has shown steadier generation capabilities compared to its renewable energy peers, according to a new study from Moody's Investors Service examining 245 solar, hydro and wind projects.
The report, "US Project Finance: Solar Outshines Wind and Hydro Power With Steadier Output," released April 10, found that annual power generation variability for US wind- and hydro-based renewable power plants is two to four times that of US solar PV power plants. The leading cause of output variability is the natural resource, which a renewable power project uses to produce electricity.
"Typically, sunshine is a more reliable source of energy than wind and hydro resources on an annual basis," said Clifford Kim, a vice president and senior analyst at Moody's.
"The lower variability for solar projects means greater revenue certainty since they are usually paid only for power delivered under long-term contracts," said Kim.
Moody's said certainty of cash flow is also an important credit consideration for project financing, giving solar PV projects an advantage over wind and hydro, which are subject to changing wind patterns and drought conditions, respectively.
It said among solar PV projects, those using well-known technologies from proven manufacturers tend to perform more consistently, according to the report.
Kim said less proven technologies result in more output variability.
"When even proven equipment fails, factors like contractual protections, experienced operators and liquidity can protect debt holders," he said.
Moody's said while annual variability can be high, hydro power plants benefit from low short-term volatility, very long asset lives, greater output control and the potential for storage.
It said these factors enhance hydro's attractiveness from a grid reliability, financing and long-term ownership perspective.
"Wind and hydro plants can significantly benefit from wide regional and technological diversification. "Broad diversification can cut in half the variability of wind or hydro power generation," said Kim.