This article first appeared in The Edge Financial Daily, on October 25, 2018.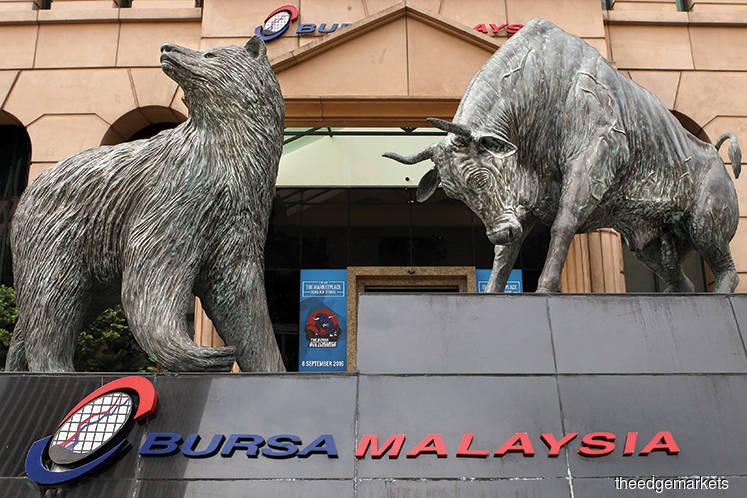 Bursa Malaysia Bhd
(Oct 24, RM7.74)
Maintain hold with an unchanged target price (TP) of RM7.25: We expect sequentially softer earnings for Bursa Malaysia Bhd in the third quarter of financial year 2018 (3QFY18) as equity volume "normalises". We make no change to our earnings forecasts, which have some downside risk, pending its 3QFY18 results release. With a 5% downside potential to our unchanged TP, the stock remains a "hold". We await the next catalyst(s); its estimated 3.7% forward dividend yield should provide support to the share price for now.
Bursa's 3QFY18 results will be released on Oct 29. We estimate a net profit of RM50 million to RM52 million, softer than 2QFY18's RM58 million as equity volume "normalises" post the 14th general election. 3QFY18 equity average daily value (ADV) was estimated RM2.47 billion (-14% quarter-on-quarter [q-o-q]) versus 1Q/2QFY18's estimated RM2.9 billion. At estimated RM2.47 billion, this was similar to 2017's ADV of RM2.53 billion. 3QFY18's sequentially softer equity trading revenue should be partially offset by higher derivative trading revenue as volume rose 6% q-o-q to 3.46 million, with the incremental from the newly introduced US dollar denominated palm olein futures. Equity trading is the largest contributor to group operating revenue (53% in the first half of FY18), and derivative trading (14%).
Our earnings forecasts assume: i) RM2.7 billion equity ADV forecast for FY18, which implies flattish q-o-q ADV in 4QFY18 at RM2.5 billion (nine months of FY18: estimated RM2.76 billion); and ii) RM2.8 billion equity ADV forecast for FY19, which has downside risk; every RM1 billion variation will impact our net earnings by 2.5%. After a 1-for-2 bonus issue (ex-April 10, 2018) and eight sen special dividend per share (DPS) (ex-Aug 14, 2018), the latter for the second consecutive year, we do not anticipate any more positive surprises. After paying the eight sen special and 14 sen first interim DPS on Aug 29, 2018 amounting to RM177 million, we estimate a pro forma cash balance of RM135 million versus RM312 million at end-June 2018.
We continue to peg at a 25 times price-earnings ratio (PER) to derive our TP. The stock's long-term mean PER is 26.5 times while peers' average is 24.3 times for 2018, and 21.1 times for 2019.
There are several risk factors for our earnings estimates, price target and rating for Bursa. Market liquidity and volatility affecting equity and derivative volumes are the two lead earnings determinants as Bursa's cost structure is rather stable. — Maybank IB Research, Oct 24