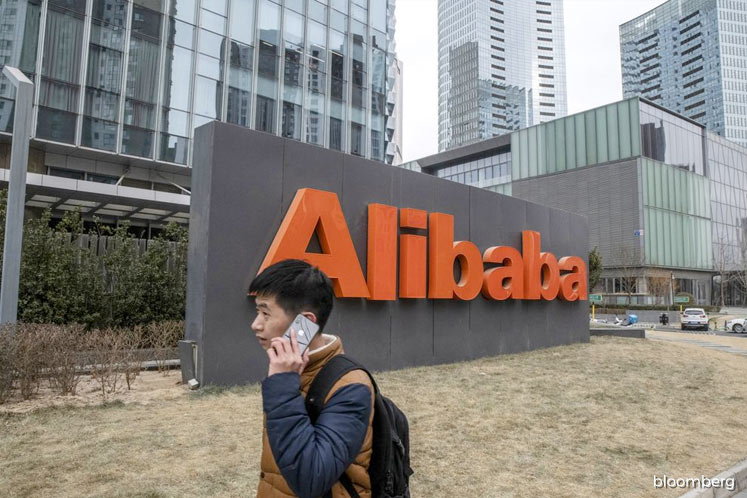 (March 24): SoftBank Group Corp. plans to sell about $14 billion in shares of Chinese e-commerce giant Alibaba Group Holding Ltd. as part of an effort to raise $41 billion to shore up its businesses battered by the pandemic, according to people with knowledge of the matter.
The Japanese conglomerate is considering raising the remainder of the money by selling a stake in SoftBank Corp., its domestic telecommunications arm, as well as part of its slice of Sprint Corp. following its merger with T-Mobile US Inc., said one of the people, who requested anonymity discussing private transactions. The Alibaba stake sale could range from as little as $12 billion to as much as $15 billion, the people said.
SoftBank's shares surged as much as 21% in Tokyo Tuesday, their biggest intraday gain since listing. Alibaba's American depositary receipts fell as much as 2% in after-hours trading after Bloomberg's story was published.
Masayoshi Son, the founder of SoftBank, announced the sale plans Monday in Tokyo, though he didn't specify which assets would be sold. He's eager to generate funds to buy back shares and slash debt to alleviate investor concerns that had shaved more than 40% off SoftBank's market value since its February peak. The company, which also operates the $100 billion Vision Fund, is vulnerable to economic shocks given its enormous debt load and ties to unprofitable startups. Many of the Vision Fund's biggest bets lie in what's known as the sharing economy, which has been particularly hard-hit by a virus that's causing millions of people to stay indoors and slash travel spending.
"The market sent a strong message and SoftBank has heeded it," Kirk Boodry, an analyst at Redex Holdings who writes for Smartkarma, said after the Monday announcement. "What's changed is that this will entail a meaningful sale of Alibaba stake with much of the proceeds going to shareholders," he added. "SoftBank has never done that before."
An Alibaba spokesperson didn't respond to an emailed request for comment. SoftBank spokespeople in Tokyo and the U.S. declined to comment.
Son is making his biggest play yet to silence doubters. On Monday, the Japanese billionaire unveiled his unprecedented plan to sell off assets and shore up SoftBank's crumbling market value in the face of the coronavirus pandemic. The Alibaba stake, worth more than $120 billion, makes up the largest chunk of SoftBank's unrealized value.
The Japanese company now aims to sell assets to raise as much as 4.5 trillion yen over the coming year to buy back stock and slash debt -- an amount equivalent to almost its entire market value last week. Part of the sale proceeds would go toward a new share buyback program of as much as 2 trillion yen that comes on top of previously announced repurchases.
The scale of the endeavor surprised investors, sending the Japanese firm's stock up 19% on Monday. Yet that was a fraction of the capitalization the investment house has lost since its 2020 peak, underscoring persistent concerns that tumbling technology sector valuations will damage Son's debt-laden company.
The coronavirus-triggered rout has also spread to credit markets and sparked a surge in the cost of insuring debt against default -- including that of SoftBank, whose credit-default swaps touched their highest level in about a decade. Apollo Global Management, the alternative asset management house co-founded by Leon Black, has placed a short bet against bonds issued by SoftBank because of its tech exposure, according to the Financial Times.