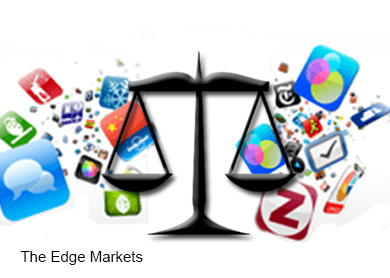 KUALA LUMPUR: The proposed amendments to the Communications and Multimedia Act (CMA) 1998 and Communications and Multimedia Commission Act (CMCA) 1998 are expected to be tabled in October.
Communications and Multimedia Minister Datuk Seri Ahmad Shabery Cheek said this in response to DAP Alor Setar member of parliament Gooi Hsiao Leung in the Dewan Rakyat here yesterday.
Gooi asked whether the amendments, as announced by the minister in March, could curb social media misuse that infringes, among others, on religious and racial sensitivities, or for the recruitment of terrorists.
Ahmad Shabery said the amendments are aimed at strengthening existing provisions in the Acts to accommodate current developments, including social media.
"Social media was not a major issue back then. Hopefully, with the amendments, we can resolve it in a new light to protect our society," he said.
He said the amendments would be coordinated with other laws, such as the Sedition Act and Prevention of Terrorism Act.
According to him, the revision of the CMA 1998 is not merely to resolve issues involving social media, but also to incorporate other elements in the provisions, in the country's move to achieve digital nation status.
"The amendments will also show the Malaysian Communications and Multimedia Commission's (MCMC) role in improving nationwide telecommunications network," he said.
As for the revision of the CMCA 1998, Ahmad Shabery said it is to strengthen and enhance vital administrative and other aspects to assist the MCMC in its function as the country's telecommunications industry regulator. — Bernama
This article first appeared in The Edge Financial Daily, on June 9, 2015.