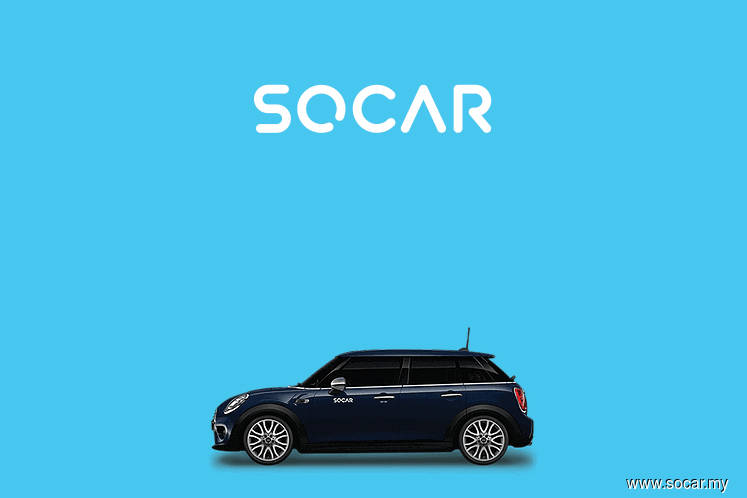 KUALA LUMPUR (Feb 25): South Korean conglomerate SK Group and SOCAR Korea have introduced their people-to-people car sharing marketplace, TREVO, in Malaysia.
SOCAR Mobility Malaysia Sdn Bhd (SOCAR Malaysia), a 60:40 joint-venture between SK Holdings Co Ltd and SOCAR Korea, today officially launched the app-based marketplace, which enables drivers to book any car that fits their needs from car owners in the TREVO community.
The TREVO brand is currently only available in Malaysia. Since its introduction on Oct 14, 2019, the community has grown to consist of more than 300 cars available for booking, mostly in the Klang Valley.
SOCAR Malaysia chief executive officer Leon Foong said private car ownership in Malaysia was among the highest in the region, with 93 per cent of households owning at least one car.
Speaking at the launch of the TREVO app here today, he said TREVO, which was incorporated as Future Mobility Solutions Sdn Bhd, could help ease the financial burden that came with owning a car.
"With TREVO, we are showing our commitment to the multi-flex system by allowing a new segment of users who want to make money from sharing their cars when they are not using them to offset the cost of car ownership," he said.
Meanwhile, SK Holdings executive vice president Shin Jung-Ho commented that the company was excited to invest in bringing transportation innovations like TREVO to Malaysia, as the attitude towards car ownership and transportation had changed.
"The strong growth of SOCAR Malaysia has shown us the value of investing in a car-sharing platform in this country, thus encouraging us to channel more investment in this sector here," he said.
TREVO general manager Susan Teoh said the company wants to empower Malaysians to "drive their dreams" through TREVO and provide more mobility choices that fulfills user travel needs.
"Guests (drivers) can rent a car from as low as RM55 per day for a Perodua Myvi or treat themselves to a luxury experience by renting a Rolls-Royce for a day of pampering.
"While for hosts (car owners), they can easily cover their monthly car instalments for at least six to eight days a month and are allowed to choose their own pricing within the pricing band that the TREVO algorithm provides," she explained.
The TREVO app is available for download on Apple's App Store and the Google Play Store.