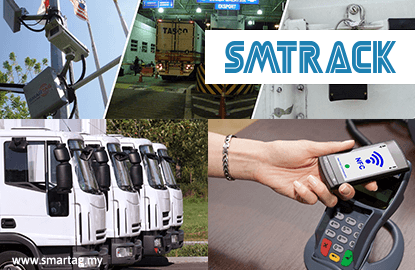 KUALA LUMPUR (March 30): SMTrack Bhd has sold off its entire 31.61% equity interest in US-incorporated Smartag International Inc for US$6,000 (RM23,575).
The company said the disposal, carried out via the over-the-counter market in the US, will enable it to reposition its financial resources and commitments to other business within Malaysia and nearby regions.
"The directors of SMTrack are of the opinion that the disposal is in the best interest of SMTrack," it added in a filing with Bursa Malaysia today.
SMTrack is a track and trace solutions provider, while Smartag International provides food traceability, radio frequency identification solutions, near field communications, track and trace services and micro payment services.
In September last year, SMTrack's equity interest in Smartag International was diluted to 31.61% from 94.01% as a result of the issuance of restricted common stocks in Smartag International to new shareholders.
Subsequently, Yap Chee Song emerged as the biggest shareholder with a 42.67% stake following the issuance of shares, according to SMTrack.
Shares in SMTrack inched up 0.5 sen or 6.67% to close at eight sen, for a market value of RM23.98 million.