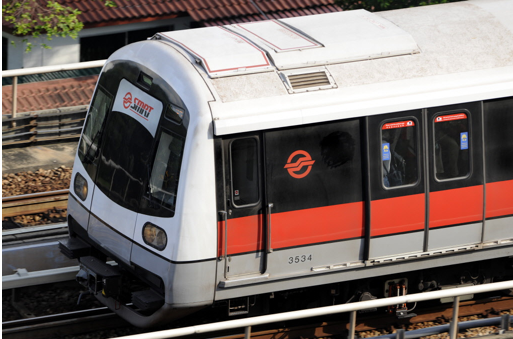 SINGAPORE (Oct 31): Public transport operator SMRT reported a 75.5% rise in earnings to $25.3 million for the 2Q15 ended Sept from $14.4 million a year ago (2Q14).
Operating profit increased 66.5% to $33.3 million during the quarter on the back of higher operating profit in Fare Business of $5.5 million and in Non-Fare business of $27.2 million.
Group revenue rose 6% to $314 million from $296 million due to broad-based revenue growth across most of the segments.
SMRT says its Fare business environment will continue to be challenging owing to heightened operational demands on service, reliability and capacity.
The group says it will strive to achieve further gains from its ongoing productivity improvement efforts and initiatives to help mitigate the impact of the increased cost pressures.
It is also continuing its discussions with the authorities on the transition to a new rail financing framework.
In 2Q, the group's overall Fare business recorded an operating profit of $5.5 million for 2Q15, an improvement from an operating loss of $6.8 million in the previous corresponding period. This was due mainly to better performance in both the Train and Bus operations.
Operating profit from Train operations increased by $6.6 million on the back of higher revenue and lower electricity costs, partially offset by higher depreciation.
Bus operations improved from an operating loss of $7.4 million to a lower operating loss of $1.4 million due mainly to higher revenue and productivity gains.
Meanwhile, operating profit from the Non-Fare business increased by 4.1% due largely to improving profitability of Taxi, Rental and Advertising.
Taxi profit increased 62.9% to $3.4 million due to higher rental contribution and lower special tax on diesel vehicles arising from replacement of diesel taxis with hybrid taxis, and lower insurance expense resulting from better claim experience.
SMRT has declared an interim dividend of 1.5 cents per share.
The stock closed 1.7% higher at $1.49 today.