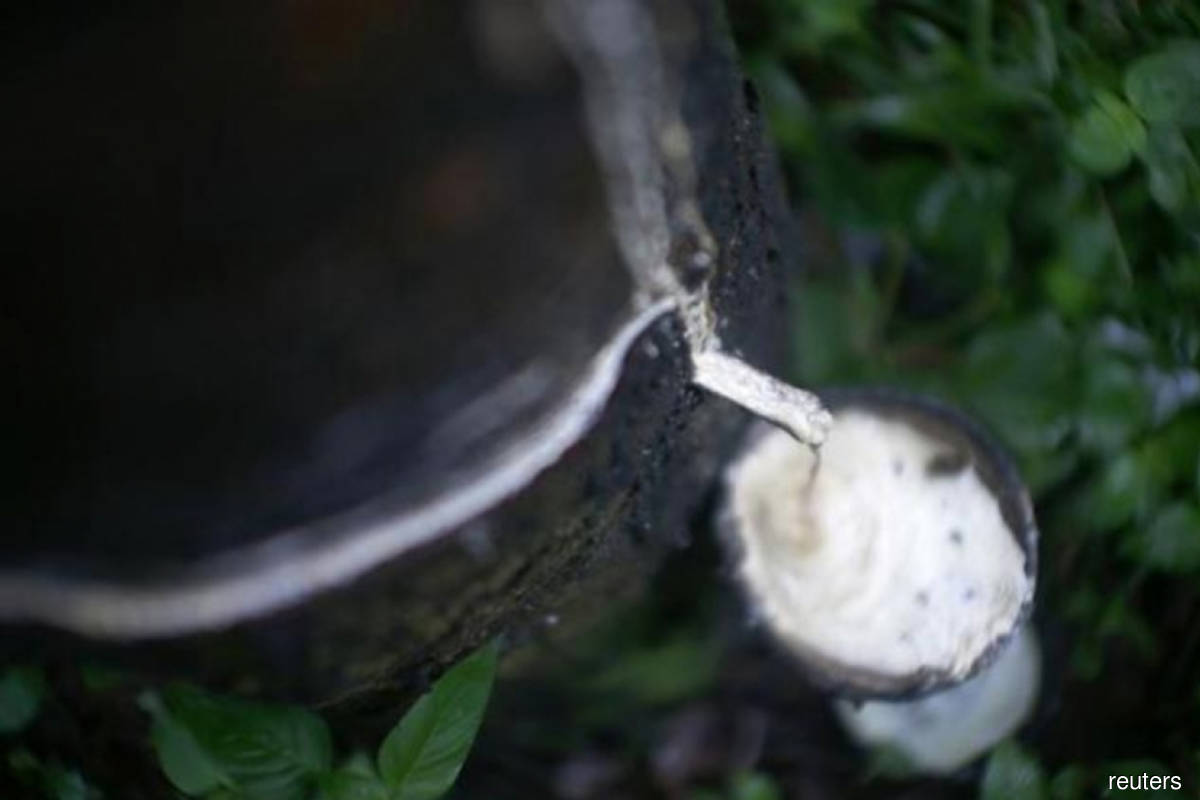 KUALA LUMPUR (Oct 3): The price of Standard Malaysian Rubber 20 (SMR 20) is projected to exceed RM6.50 per kilogramme (kg) in a few months, mainly driven by the shortage of natural rubber production due to the monsoon season, Malaysian Rubber Board (MRB) director-general (DG) Datuk Dr Zairossani Mohd Nor said.
However, he said there is no disruption anticipated in the demand for natural rubber for the time being. 
"In Malaysia now, we are facing a shortage of natural rubber. So, as long as we can sustain production, it should be beneficial to the overall industry," he said on The Nation programme titled "Overview of Malaysia's Rubber Industry", broadcast by Bernama TV on Monday (Oct 3).
At 5pm, the price for SMR20 stood at 621.5 sen a kg.
Zairossani said although the current price is lower post-pandemic, it is much higher than during the pre-pandemic times.
"For post-pandemic, the rubber market is still adjusting.. there is still a lot of surplus in the market.
"There is an estimation that the total production and demand for gloves late last year could reach about 400 billion pieces but now is adjusting to about 350 billion pieces because the demand was reduced due to the endemic phase, and price is decreasing," he said.
Zairossani said Malaysia has been ranked as the seventh largest producer with 1.1 million hectares of rubber plantation, including 400,000 smallholders.
He said the 2021 rubber exports stood at RM71 billion and contributed about 5% to 6% of the national export revenue.
He added that the export performance jumped by 46.3% from RM48.5 billion in 2020, mainly driven by global consumption of medical examination and surgical gloves by the healthcare industry, as well as greater demand for cleanroom gloves from the manufacturing industry.