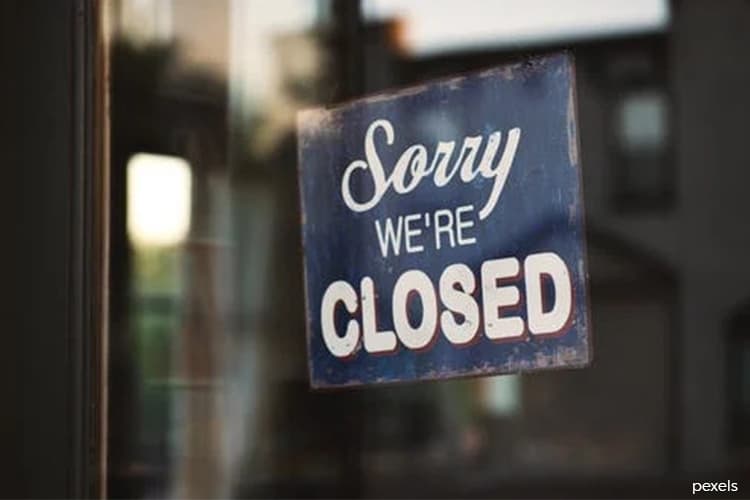 Business owners are calling for government support, implying that the government forgot to take them into account in the "no one left behind" stimulus package. 
Since Prime Minister Tan Sri Muhyiddin Yassin announced the package last Friday, there have been open letters to him, WhatsApp messages that have gone viral as well as formal statements released to the press, pointing out that the implications on business have not been properly thought out.
A source close to small and medium enterprises (SMEs), who refused to be identified, waxed lyrical. "The present situation is akin to the government asking SME chickens to lay more eggs while there is no corn to feed them."
This seems to be the general sentiment. A WhatsApp message that has gone viral, attributable to just "business owners", points out that salaries, electricity bills, taxes, bank interest, the Sales and Service Tax, employer's contributions to the Employees Provident Fund and Socso and property tax are still payable while no income is coming in because of the forced shutdown. 
"We don't mind sitting home until April 30 if these expenses are cut. But how are you planning to support the business class from whom you are demanding this sacrifice?"
Crowe Growth Consulting Sdn Bhd managing director Michael Lim says the real economy needs to be stimulated right now. "That means you look at helping economic participants who will, in turn, generate further economic activity."
He tells Enterprise that this means helping businesses, which employ a significant number of staff, that through stimulus, will also assist a number of supply chains in the ecosystem. "Later on, these will contribute by paying taxes again. This is as opposed to just paying more cash to employees who are now redundant at home (especially those who cannot work from home), but are still drawing a salary from the SMEs.
"These employees may not necessarily contribute in terms of consumption because they may end up saving more, just in case something were to happen. Eventually, they may lose their jobs and not be able to service their loans. And now, we have a bigger economy hole to plug, both at the SME and staff levels. Worse still, we are looking at a systemic economic issue, especially loss of business and loss of skill sets."
Renuka Sena, co-founder and CEO of Proficeo Consultants Sdn Bhd, points out that micro-entrepreneurs, for instance, are unaffected by the concessions made by banks with regards to the moratorium on payment of loans to SMEs because they do not qualify for loans in the first place. She called for these companies to be extended some kind of credit facility to tide them over, so they can start planning what to do once the MCO is called off. 
"Right now, most of them cannot even sleep at night," she says.
Others put in requests that were personal to their own particular experiences in trying to secure funding to survive.
Joachim Sebastian, founder of Everpeaks, a local multi-channel e-commerce solutions provider, said his company was finding it difficult to raise funds, even from the various relief programmes out there. "When the Covid-19 outbreak started to hit our shores, I began the process of raising funds as a business owner of three SMEs. My team knew that if we did not build reserves, it would put cash flow and the livelihood of our employees at great risk if anything happened."
Sebastian approached more than seven banks and applied for all available funding through every avenue, including Special Relief Funding (SRF) and even a personal loan, but to no avail. "This was three weeks ago. Until today, we have not secured any financing facility yet," he says.
He proceeded to outline what he considered the main limitations of the process. First, banks will only allow SRF funding for existing clients. "This will be a huge barrier for all SMEs to obtain funding, especially the ones on the start-up scene."
Second, banks require a minimum of two years' audited results before they evaluate the application. On top of that, they require the company to already be profitable and a negative balance in any of the two years will greatly impact the application, he points out.
In addition, banks require proof of losses and a drop in revenue to qualify for the SRF application. "This is a very subjective issue and has been used to decline our applications. Just because we applied early does not mean we are not affected."
Proving effect involves waiting for a bank statement that only comes out on the 6th of each month. Many SMEs do not have the luxury of waiting for this to come out or the resources to withstand the effects of the shutdown during this Movement Control Order, he adds.
Sebastian says the economic slowdown from China's Covid-19 shutdown started affecting sales three months ago. "Many SMEs do not have a great CCRIS or repayment history due to this. We were affected by this last month and it severely reduced our rating, although we have mitigation plans. Many companies are far worse off and in greater need of help."
He ended his letter with a list of recommendations for the government to ensure that the effects of the stimulus package are actually felt by the SMEs and to ease their application for the SRF.
First, Sebastian suggests waiving any CCRIS (Central Credit Reference Information System) or CTOS (the credit agency) concerns from January to March 2020 for the SRF applications due to economic slowdown. He also suggests that the government reduce the two-year audited results requirement to one and that the applicant need not be a current customer of the bank in question, but simply a customer of a recognised financial institution.
He also recommends that the funding amounts be limited to 40% of the SME's annual revenue or 12 months of salary and rental, whichever is higher, that documents for application be simplified (with a director guarantee on the disbursed loan to take care of risk), and that the government require a 10-business-day turnaround for application to disbursal.
Finally, waive the profitability requirement for high-growth companies with proven cash flow, says Sebastian. "We SMEs form a critical component of the economy of close to 40% contribution of GDP and we create 66% of the jobs in our country. For us to survive the closure of our businesses, to sustain the jobs of our employees and to prepare for the grind to recover, please ease the funding criteria and help get the stimulus disbursed as soon as possible."