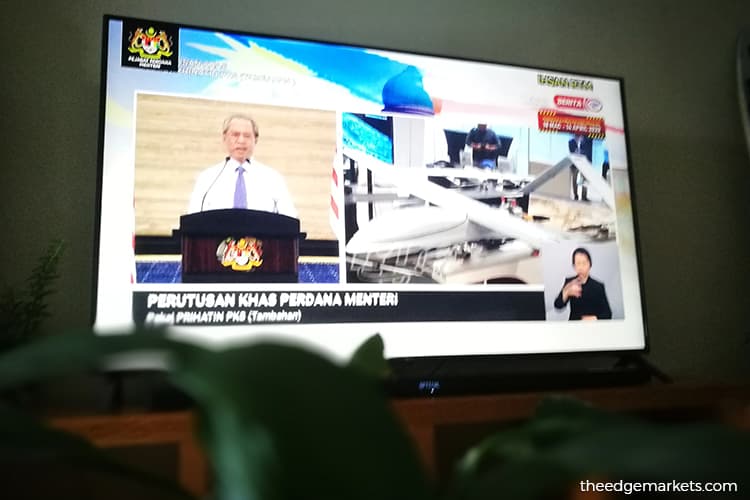 KUALA LUMPUR (April 6): The salary subsidy for SMEs under the Prihatin stimulus package has been expanded to RM13.8 billion in total, from RM5.9 billion, with additional measures for all SME sizes (from under 75 employees to over 200 employees).
Previously, the package offered a subsidy of RM600 per worker earning RM4,000 per month and below, with a cap for the number of workers eligible based on the number of employees.
Now, the package has been upgraded to: 
For SMEs with over 200 employees, the amount remains at RM600 per worker, but the number of workers eligible has been increased to 200, from 100 employees previously.
For SMEs with employees totalling between 76 and 200, the subsidy is increased to RM800 per employee. 
For SMEs with 75 employees or less, the subsidy is increased to RM1,200 per employee.
Employers taking up this assistance will have to retain their employees for six months, which includes the first three months when the subsidy is given out. 
#dudukrumahdiamdiam and get the news at theedgemarkets.com.