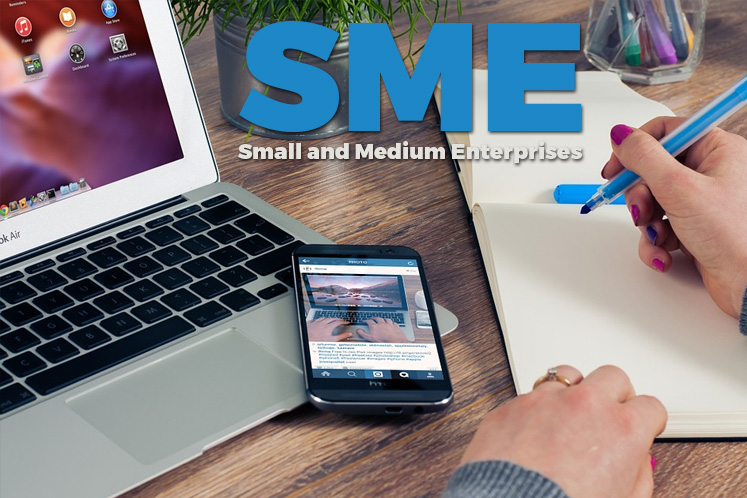 KUALA LUMPUR (Aug 3): Small and medium enterprises (SMEs) contributed RM435.1 billion last year (2017) to Malaysia's economy with a real gross domestic product growth of 7.2% compared with 2016's 5.2%.
As a result, SME contribution to Malaysia's GDP rose to 37.1% last year from 36.6% in 2016.
Citing data from the Statistics Department, SME Corp Malaysia said the higher SME GDP growth was reflected across all major economic sectors, particularly in the services, manufacturing and agriculture sectors.
"Going forward, SMEs are expected to assume a greater role, not only as an enabler but as a key driver of growth," it said in a statement today.
Over the past 14 years (2004 - 2017), SMEs' real GDP growth has consistently outperformed the overall economy, averaging at 6.6% per annum compared with the overall GDP's 5.1% growth.
"In terms of exports, SME exports recorded a higher growth of 7.9% in 2017 compared with 7% in 2016, due to higher exports in commodities, such as palm oil and rubber as well as manufactured products, particularly electrical & electronics.
"Meanwhile, exports by large firms registered a double-digit growth of 17.9%, driven by higher exports of electrical & electronics, liquefied natural gas and crude oil. As a result, the contribution of SME exports to total exports during the year was lowered to 17.3% (2016: 18.6%)," it said.
But value-wise, SME exports grew RM12.3 billion to RM167.4 billion in 2017, compared with RM155.1 billion in 2016.
Employment by SMEs have has also continued to strengthen, with the share of SME employment to total employment expanding to 66% in 2017 from 65.3% in 2016.
"This encouraging performance was due to a more streamlined and coordinated approach in SME development and the successful implementation of initiatives under the SME Masterplan," it said.
It said the target is for SME contribution to the GDP to reach 41% by 2020, with contribution to the country's exports to hit 23%, and SME employment to reach 65% of overall employment.
Beyond 2020, SME Corp plans to undertake a new long-term plan, dubbed SME Masterplan 2.0, to chart entrepreneurship and SME development.
"The proposed SME Masterplan 2.0 will lay out strategies for entrepreneurship and SME development for business sustainability and competitiveness in order to compete in the more globalised and high tech marketplace.
"The masterplan will, among others, look into aligning SMEs to reap the benefits from the megatrends, such as Industrial Revolution 4.0 and digitalisation, as well as to explore new business models arising from new emerging financial technology, inclusive business, gig economy and circular economy," it added.
SME Corp is the central coordinating agency for SME development in Malaysia.