This article first appeared in City & Country, The Edge Malaysia Weekly, on May 18, 2020 - May 24, 2020.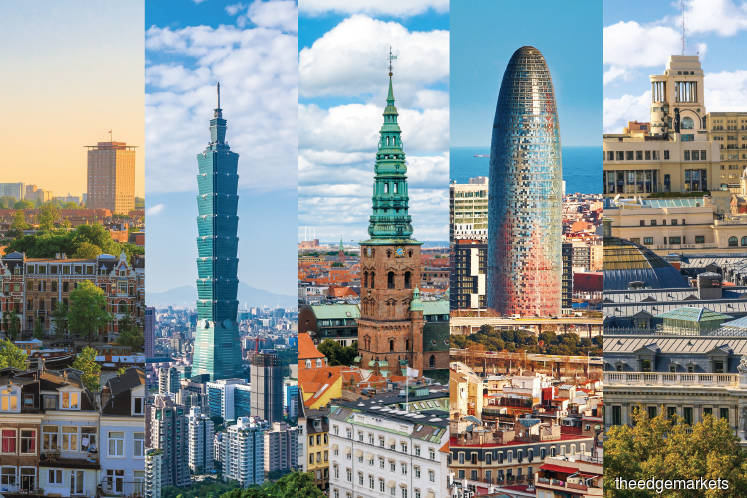 The term "smart city" has become more than a buzzword in recent years, thanks to advances in the Internet of Things (IoT) and connected devices. A smart city is essentially the redevelopment of an area or city using information and communications technology (ICT) to increase the performance and quality of urban services such as energy, transportation, utilities and connectivity, which will improve the quality of life of citizens.
As the world becomes increasingly interconnected and technology-dependent, a new wave of smart applications such as intelligent fridges and smart home security applications is changing how we approach daily activities. While the idea of smart cities is poised to be the future of urbanism, communities in smart cities around the world are already using technology in everyday life. The following are examples.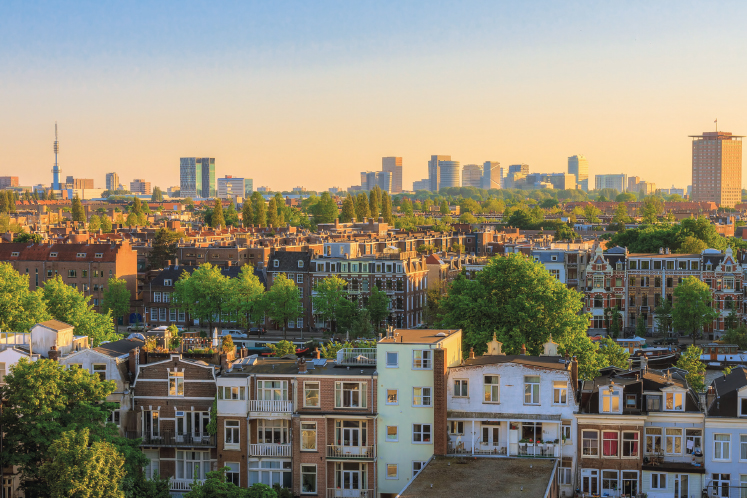 Amsterdam, the Netherlands
Amsterdam is not only well known for its canals, cafés and bicycling culture, but was also an early adopter of the smart city concept in Europe. In 2009, it launched a smart city programme called Amsterdam Smart City (ASC) to improve the city's economy, environment, government, living and mobility.
The ASC online platform serves as a centralised forum for the communication and coordination of smart city ideas and projects, which enables public, private and university or research partners to discuss smart city ideas and projects. Those partners include companies, start-ups, government agencies, universities, research institutions and private citizens.
ASC combines these ideas, projects and solutions into six main project areas — infrastructure and technology, smart energy, water and waste, smart mobility, circular city, governance and education, and citizens and living.
One of the initiatives launched to reduce smart city traffic in Zuidas — Amsterdam's business district — is Toogethr. The ridesharing platform removes all barriers associated with traditional carpooling by matching passengers with potential drivers based on the location of their employment and working hours. This aims to remove 25,000 cars from the road, leading to permanent reductions in pollution and fuel consumption, and huge savings in travel costs, according to Amsterdamsmartcity.com.
Another scheme is a large-scale research programme called Roboat, which focuses on autonomous floating systems in metropolitan areas to create dynamic infrastructure, transport logistics as well as data gathering. According to ams-institute.org, the robotic boat provides an alternative to waste collection and transport systems, and is easy to manufacture, highly manoeuvrable and capable of accurate trajectory tracking in both indoor and outdoor environments.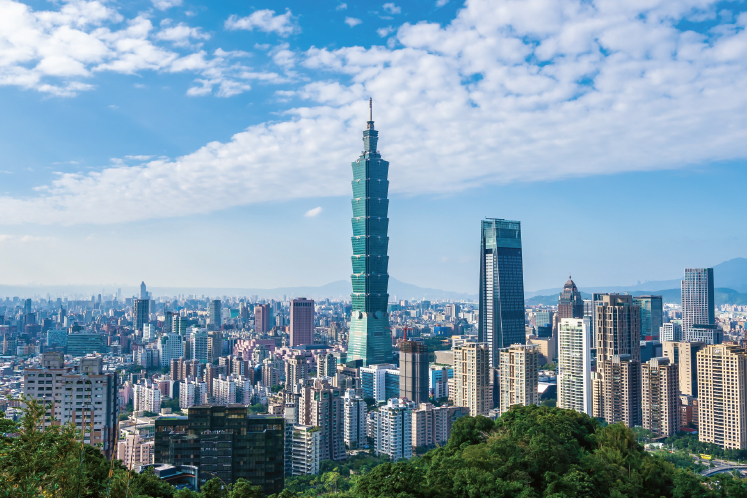 Taipei, Taiwan
The capital of Taiwan established the Taipei Smart City Project Management Office (TPMO) in 2016 to support the creation of Smart Taipei, which aims to promote public participation and public-private partnership to come up with new technologies, innovative applications and data to solve citizens' problems.
The initiatives include the Smart Parking Billing High Video Identification System Pilot Project, which enables the public to grasp the three major functions of on-street/off-street parking information, parking fee inquiry and parking guidance through the "Easy Parking Taipei" app.
The diversified smart parking solution can be carried out through smart parking columns and geomagnetic information backhaul. According to smartcity.taipei, the proposal uses a high video identification system and licence plate recognition technology to activate the roadside smart parking billing application. This allows the Taipei City Government Transportation Department to monitor roadside car parking status and parking records for the public to access vacant lots and reduce the time taken to find parking space.
Another initiative is a 24-hour smart machine called iTrash station, which was installed in Zhongzheng district in 2018. Because the four-month trial of the first smart station, which charges for household garbage and pays for recycling, was a success, the government plans to set up more iTrash stations across the city. During the trial period, the station was used by more than 800 users, collecting more than 2,000kg of garbage, 20,000 bottles and 8,000 aluminium cans, according to taipeitimes.com.
The station keeps costs down by being equipped with IoT and cloud technologies, providing trash disposal and recycling services while collecting data on trash disposal and automatically notifying operators to collect trash or fix malfunctions. Users of the station can also earn reward points on their EasyCard, a smartcard that facilitates payment on Taipei Metro and other public transportation services.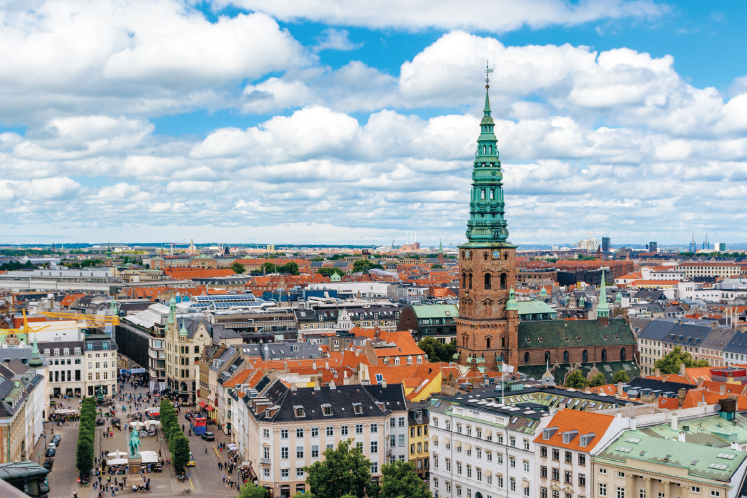 Copenhagen, Denmark
Its use of data to lead the city in a greener direction is one of the reasons Copenhagen was awarded the World Smart City Award 2014. Its smart city initiatives are coordinated by Copenhagen Solutions Lab, a government-backed venture that provides the city with data-driven solutions.
The lab's largest project — Connecting Copenhagen — was started in 2013. This initiative brings together citizens, businesses, government and research organisations in building data-collecting infrastructure and aggregating it on an open platform to form a greener city and better business climate and improve the quality of life.
According to stateofgreen.com, the intelligent use of wireless data from smart phones, GPSes in buses and sensors in sewers and garbage cans could assist the city's politicians in achieving the city's objectives of reduced congestion, air pollution and CO2 emissions.
To monitor pollution levels in the city, Copenhagen Solutions Lab collaborated with Google in 2016 to install monitoring equipment in Google's Street View vehicles to produce a heatmap of air quality around the city. This information will allow cyclists and joggers to plan routes with the best air quality.
In terms of transportation, Copenhagen invested US$8.9 million to replace 380 traffic signals with intelligent lights to spot and prioritise the flow of buses and bicycles over cars at intersections. This system helped reduce travel times for transit riders by 5% to 20%, and for cyclists by 10% and ultimately saves time in the greenest possible way, according to wired.com.
Meanwhile, Copenhagen aims to be the world's first carbon-neutral capital by 2025, according to Forbes.com. The holistic plan will focus on four areas — energy consumption, energy production, green mobility and the city administration — which is expected to bring about a better quality of life, innovation, job creation and investment, and green growth.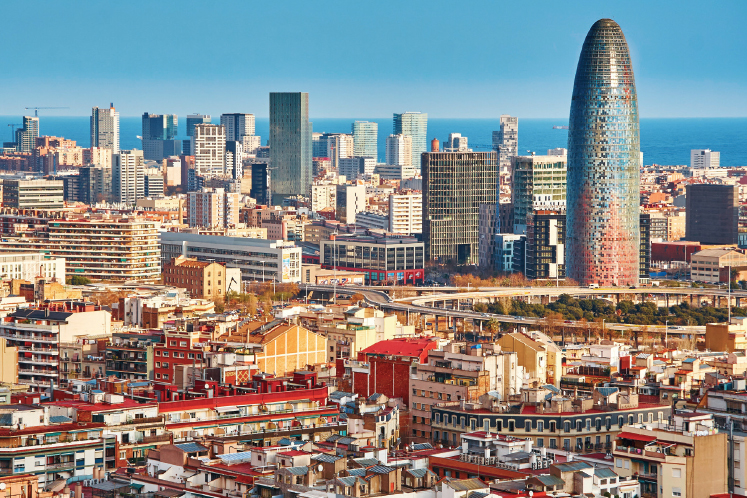 Barcelona, Spain
In 2012, Barcelona started to incorporate smart city solutions across urban systems such as waste management, street lighting, public transit and parking.
One of its smart transport projects is the bus network on an orthogonal grid. This scheme places bus stops where there is interconnectivity between bus lines, trams, metro trains and bicycles. Consequently, this grid enables any part of the city to be reached without changing buses more than once. To reduce emissions, hybrid buses are used and signs at bus stops are solar-powered.
In terms of sensor networks, low-cost sensors were implemented to detect noise levels, air pollution, temperature and humidity, and the data can be directly accessed by citizens. For instance, the use of sensors in Plaza del Sol — one of the city's plazas, which is popular for its pizza, beer and late-night carousing and frequented by locals — helped people to detect that noise levels were beyond the recommendations of the World Health Organization, which led to city actions to reduce the noise, according to mobili ty.here.com.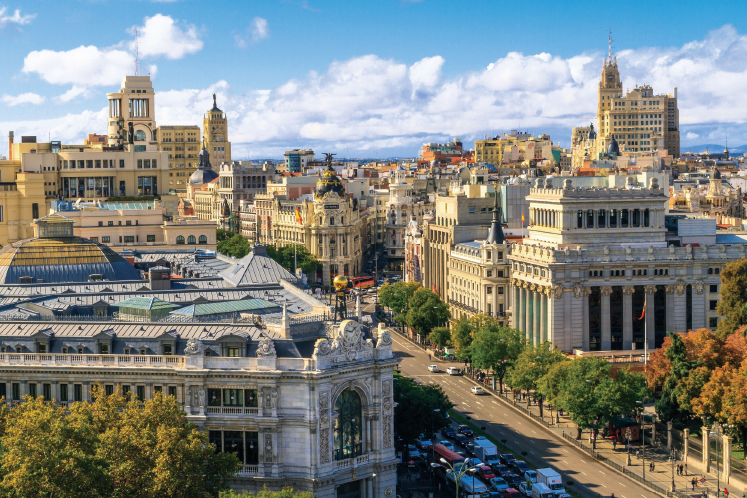 Madrid, Spain
Madrid adopted the Madrid Intelligence Project (MiNT) in 2015 with a citizen-centric approach to improve the quality of services, communication with citizens, problem anticipation and coordination of resources.
According to smartcitiesdive.com, the platform uses big data and analytics to modify the existing management model used by municipal service providers, which will be compensated based on their level of service, to improve the management of road maintenance, lighting, irrigation, trees and green spaces, as well as the management of garbage and waste.
By using smart devices and social media, in case of a problem, citizens could instantly communicate with their local municipal office to receive an immediate response and track an event or aftermath of an incident.
MiNT integrates information supplied by citizens, along with other data provided by sensors, devices and cameras in the city. These products analyse data provided by the inspecting agents and service providers, and data on the management of human resources, task planning and Geographic Information System for viewing the city's services together.
By doing so, real-time updates are provided from different processes, services, organisms and providers involved in environmental management, allowing MiNT to respond to citizens' needs more efficiently.
Madrid takes a bottom-up approach by identifying social issues, and appropriate technologies are evaluated and implemented to address these issues. An example is the implementation of MAX, a remote and cloud-based monitoring tool using a network of sensors to track performance and identify when city components need repair or replacing, throughout the city's transportation and street networks.
MAX, developed by Microsoft and German manufacturer ThyssenKrupp in 2015, was used in 156 elevators to improve overall access to the platforms in Madrid's metro stations to benefit handicapped passengers. Through MAX, technicians will be alerted to problems, which reduces downtime for repairs and better protects accessibility for everyone, according to urban-hub.com.
The implementation of MAX can connect people better and bring together neighbourhoods that were once isolated to support economic sustainability.