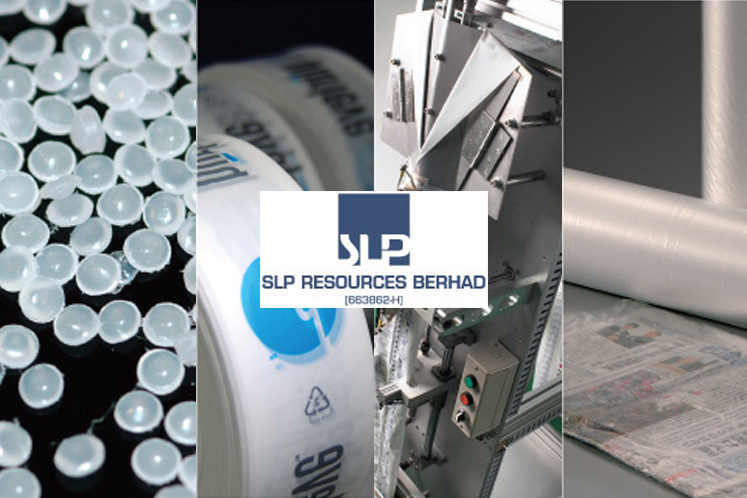 KUALA LUMPUR (Aug 3): SLP Resources Bhd's net profit for the second quarter ended June 30, 2018 (2QFY18) quadrupled to RM10.51 million from RM2.56 million a year ago, mainly due to higher export sales of flexible plastic packaging within the region, and better profit margin.
The earnings jump was also helped by a translation gain of RM3.92 million recorded from converting the earnings of its foreign subsidiaries into ringgit, as opposed to a foreign currency translation loss of RM2.06 million in the year-ago quarter.
The group recorded a profit before tax margin of 16.7% in the current quarter with a better sales mix, compared with 12% in the corresponding quarter last year.
The stronger quarterly earnings raised earnings per share to 2.08 sen from 1.56 sen per share in 2QFY17. Revenue, however, only rose 3% to RM44.37 million from RM43.23 million a year ago, its stock exchange filing today showed.
The group declared a first interim dividend of 1.5 sen per share for FY18, payable on Oct 5.
Cumulative net profit for the group's first half of FY18 came in 78% higher at RM11.78 million compared with RM6.63 million in the same period last year, though revenue was marginally lower at RM88.54 million compared with RM89.21 million.
On prospects, the group said it has further expanded its production capacity during the year with its newly acquired extrusion line.
"A new printing press is also expected to be installed and commissioned by the fourth quarter of 2018. With this, the group would further expand the production capacity of its niche products serving the hygiene, food and beverage as well as other sectors," it said.
It warned, however, that current trade tensions between the US and China may contribute to volatile foreign exchange rates, which may in turn affect in-coming order routines and competitive advantage of flexible plastic packaging products suppliers in Malaysia, including the SLP Group.
"Notwithstanding this, the group's strategies have been focusing on the supply of its flexible plastic packaging products to niche markets to bring about stability in demand of its products," it said.
SLP Resources closed up three sen or 2.75% at RM1.12, with a market capitalisation of RM345.49 million.