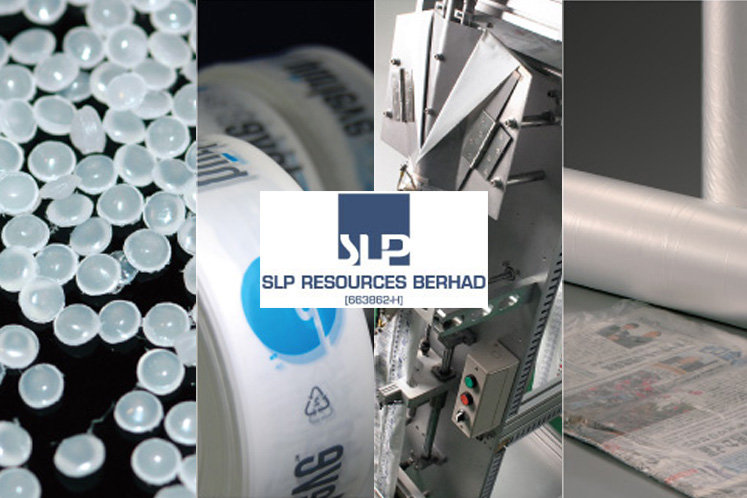 KUALA LUMPUR (Nov 3): SLP Resources Bhd's net profit has fallen 45% to RM3.4 million in its third quarter ended Sept 30, 2017 (3QFY17), from RM6.2 million a year ago, no thanks to squeezed margins after a change in sales mix.
The weaker earnings was also due to the charge of a one-off corporate exercise expense of RM800,000 in relation to a private placement and bonus issue undertaken by the company during the quarter. In contrast, it booked a net foreign currency exchange gain of RM1 million in the same quarter last year.
Revenue for 3QFY17, however, was up 12% year-on-year at RM45.86 million, from RM40.97 million, as both its domestic and overseas markets — particularly Singapore and New Zealand — saw improved demand for its flexible plastic packaging products, its Bursa Malaysia filing today showed.
The group announced a second interim dividend of 1.5 sen per share, payable on Jan 5, bringing its year-to-date payout to 3 sen, same as last year's YTD period.
Its cumulative net profit in the first nine months of FY17 (9MFY17) shrank 42% y-o-y to RM10.03 million from RM17.36 million, as the change in sales mix and higher raw material and labour costs ate into earnings. Revenue, however, rose 6% to RM135.06 million from RM127.80 million on higher sales in the domestic market.
For the remaining quarter, SLP Resources said it expects to receive more orders from customers in view of festive spending habits.
"Going forward, with our ongoing capacity expansion plans, engaging and finalising with brand-owners on new projects, we expect to see further positive growth in revenue.
"Coupled with new product innovations and continuing production process improvement programs, we aim to deliver better results," it said.
SLP shares closed unchanged at RM1.85 today, for a market capitalisation of RM586.38 million.