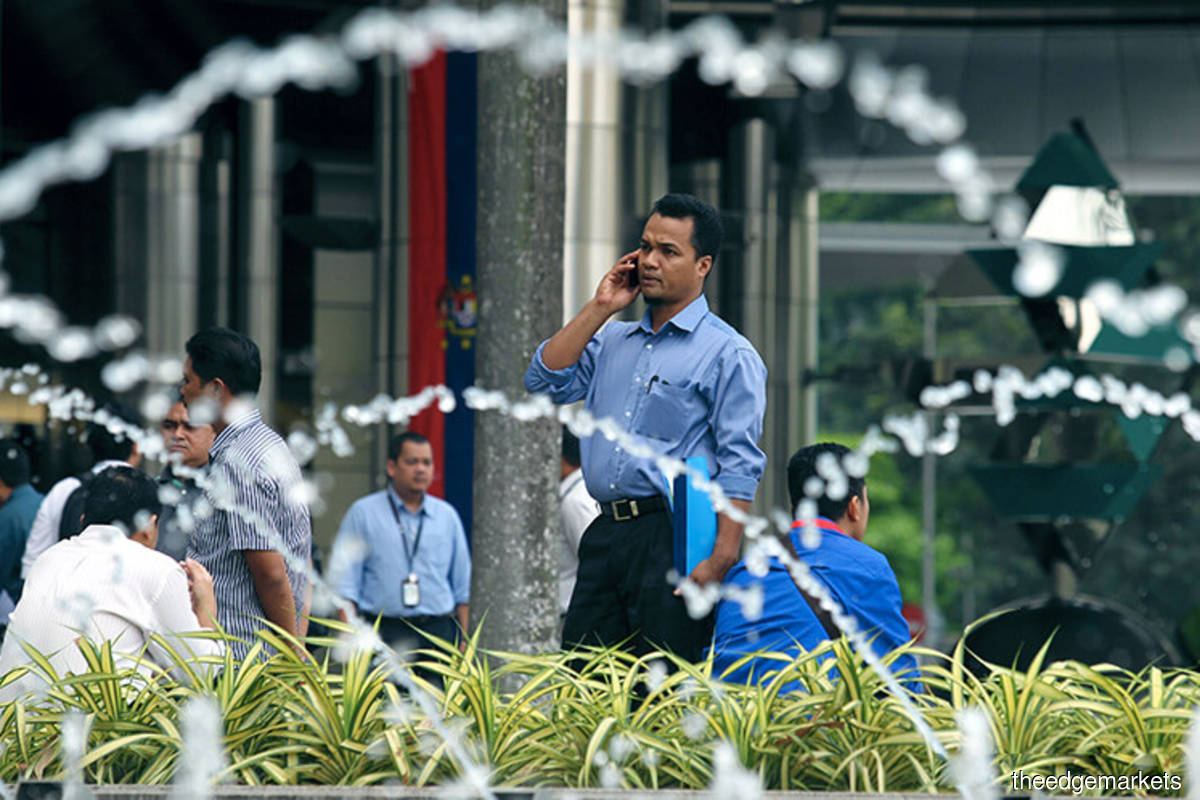 KUALA LUMPUR (Oct 13): The unemployment rate is expected to remain elevated in the coming months, as a slower recovery is seen in the labour market amid Covid-19 lockdown restrictions, analysts said. 
The Statistics Department reported today that Malaysia's unemployment rate remained unchanged at 4.7% in August.  
Employment recorded a marginal increase of 0.5% month-on-month (July: 0.6%) to 15.15 million people in August. 
 
UOB Global Economics and Markets Research said the moderation in employment gains, and narrower declines in unemployment, is in sync with other economic data that suggests a slower recovery in August.   
This follows steep improvements in May, June and July during the initial restart and recovery phase. 
 
"The recent surge in Covid-19 infections and tightening of the Movement Control Order in Sabah, Selangor, KL and Putrajaya, are expected to put a strain on the labour market recovery. The unemployment rate is expected to remain elevated between 4.7% and 5% in the coming months," the research house said in a note. 
 
MIDF Research also revised its forecast for the unemployment rate to 4.3%, from its previous forecast of 4%, as it expects a slower recovery in the labour market. 
 
The research house said in a note that with the unemployment rate remaining unchanged and amid signs of weaker recovery in recent months, it expects the pace of recovery in the labour market to be slower than what it projected previously. 
 
While the general economy is still recovering from the effect of Covid-19 pandemic and the imposition of MCO earlier this year, MIDF Research expects the labour market to continue recovering but the progress will depend on the overall business outlook and a continued recovery in international trade activity. 
 
"The extension of assistance programmes such as targeted Wage Subsidy Programme (WSP) 2.0 and special grants for the micro-enterprises will provide support to local businesses and the labour market. 
 
"However, we are cautious about the downside risks that could further constrain the momentum of labour market recovery. The resurgence of Covid-19 cases in Malaysia and the other parts of the world could affect sentiment both in the domestic and external markets," MIDF Research said. 
 
The research house also noted that continued weakness in trade activity could translate into less encouraging production outlook and weaker labour demand. 
 
Despite the recent approach by the government to impose conditional and enhanced MCO for targeted areas and states, MIDF Research said prolonged and wider movement restrictions will have an adverse impact on the broader economy and the labour market outlook. 
Read also:
Malaysia Aug 2020 labour force expands but unemployment rate stays at 4.7%